We talked to Jonie Oostveen, the Venture builder at JADS Playground Startup Incubator. They aim to help students get their startups off the ground. While focusing on JADS students, the Playground is an open incubator, meaning that students from other universities and working professionals interested in data science and entrepreneurship are also welcome. Find out how Jonie contributes to the startup ecosystem and which advice for founders he shared with us.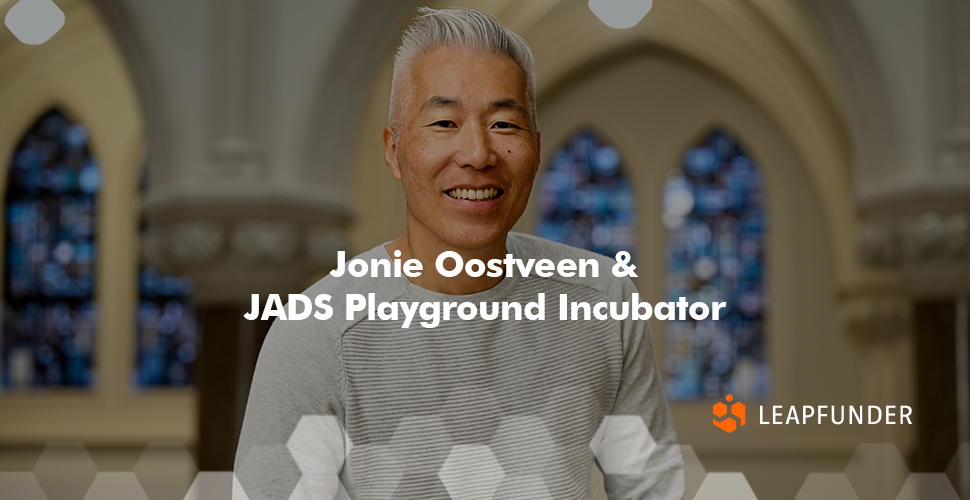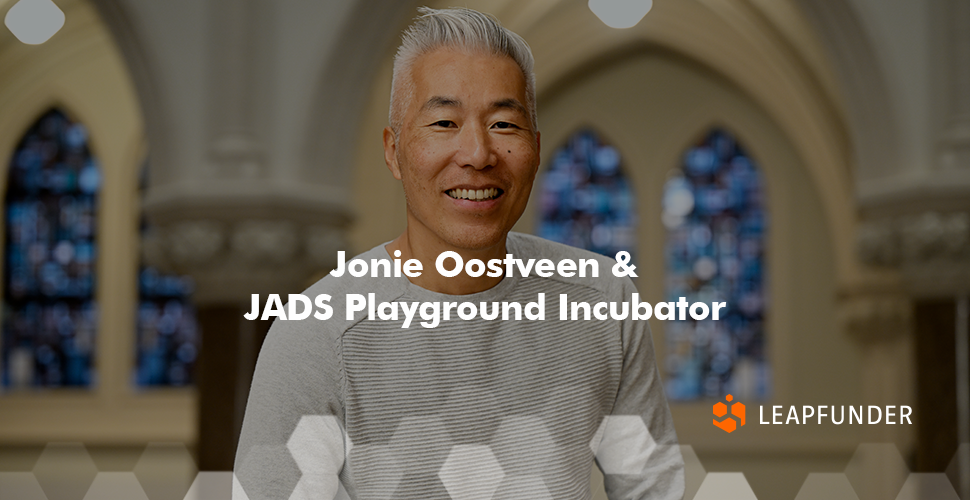 1. Hi, Jonie. Thank you very much for agreeing to do the interview. Could you tell us about your background and connection to the startup world?
I have been working in the startup industry for 20 years or so. When I worked at KPN Mobile, we launched i-mode, the first mobile internet service in the Netherlands. Here I got in touch with startups rolling out mobile websites and services. I really liked the enthusiasm and the fast-paced environment. So I decided to leave KPN Mobile and join a startup. This was about 20 years ago, and since that time, I have been working for small early-stage startups, scaleups (e.g., Spotify), and my own startup.
2. You're a Venture builder at JADS Playground Startup Incubator. Tell us about your mission. How do you help startups? And by the way, congratulations on Bluetick's exit.
I get energy by helping young, bright people who are working on their startups. I try to help them by sharing my experiences and telling them about my mistakes and what I would do differently if I had to do it again. I also try to connect them to other experienced startup entrepreneurs who can help them.
Thank you! Bluetick is JADS' first exit. Remember that JADS had its first lustrum last June, so we're still young.
3. What is it about entrepreneurship that particularly attracts you? How do you feel you're contributing to the startup ecosystem?
Having a startup or working for a startup means you have a lot of freedom or influence on the product and strategy. Often you're working on tech solutions that are a hot topic and impact society.
When I started the startup incubator at JADS in Den Bosch, I saw many startup communities in the Province of N-Brabant. I think it's better when these communities work together and create one big startup ecosystem. It's better for startups, investors, and society. For example, with Braventure, BOM, and TU/e we set up the Startup Readiness Program Data AI to help early-stage data AI startups find their product market fit and get funded.
4. You mentioned you're a founder yourself. Could you share the top three lessons for entrepreneurs you learned over the years?
"Just f…ing do it"

Sometimes, you just need to start and stop analyzing or thinking about how things can go wrong or why they shouldn't work. Deal with the problems when you actually encounter them.

Try to solve a real problem. Find out who is encountering this problem (your target audience). Beware: your target audience is much, much smaller than you think. Often, you start with a niche and grow from there.

Fall in love with your customer, not your product. I often hear pitches from startups about their product and features and what other features they can add. Turn it around, analyze your customer, and then connect their problems to a solution. 
5. What do you think is working well in the Dutch startup ecosystem, and what needs to be improved?
As I work for an incubator that is part of a technical university, I see that universities have a great focus on stimulating innovation and entrepreneurs. That's a great development. I also see startup support getting better. 
I would like to see more successful and experienced entrepreneurs helping and investing in early-stage startups as they do in Silicon Valley. However, that also means we must increase the percentage of successful startups. We, incubators, accelerators, and investors, can do that by sharing our best and worst practices. I think the United Incubators initiative by Techleap is a good first step.
Thank you very much for sharing your story and insights, Jonie. We wish you the best of luck in your future endeavors.
Join our network of startups & investors!