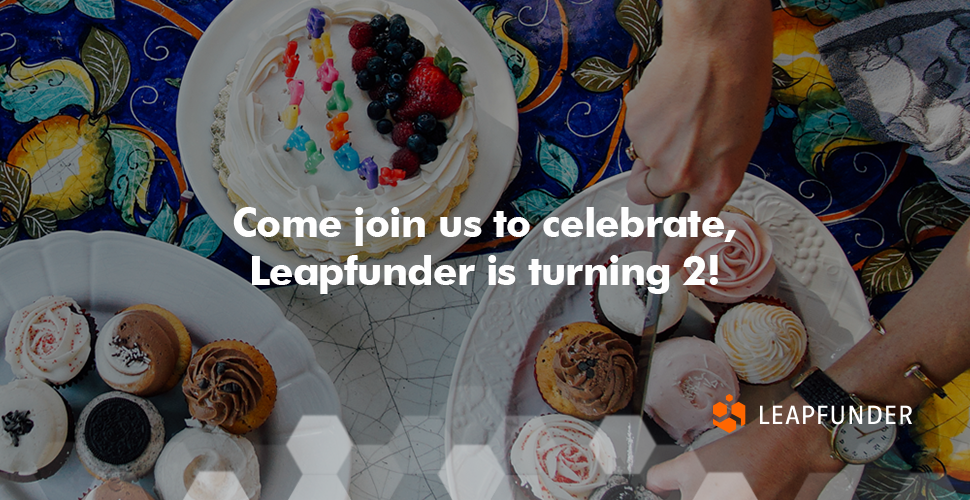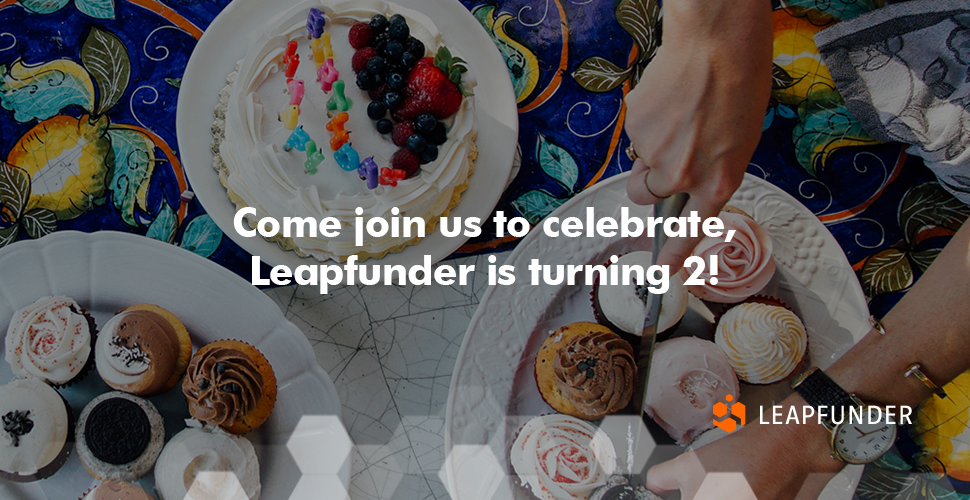 2nd Anniversary Leapfunder
As many of you know, Leapfunder has just turned 2! We're celebrating our 2nd anniversary by inviting our investors and entrepreneurs for drinks and socializing at Amsterdam's Startup Orgy @17:30 after the XXL Round Table Session. Amazingly (though unsurprisingly) 50 Leapfunder-funded startups are still operating and going strong, a sign of just how impressive and talented our entrepreneurs and their teams are.
With your help Leapfunder has been recognized as one of the fastest growing Angel investing network in Europe, and easily the largest in the Netherlands. As our investors you know that Leapfunder entrepreneurs you are backing are capable and committed, and have demonstrated that trust by:
Fully funding over 70 investment rounds since our inception

Helping 50 startups substantially grow their business and realize their goals

Helping Leapfunder pass 1M invested in our first year, 5M invested in our second year, and bringing us toward 10M as we speak
We want to show our appreciation for your part in this exciting journey by bringing you out for a night of free beer, networking, and fun! We'd love to see you there, so please RSVP by emailing events@leapfunder.com if you can make it!
Discover new opportunities and invest online by signing up for Leapfunder now: