We had an opportunity to sit down with Michael Croll of Maggy, an NL-based digital magazine aggregator that has been dubbed the 'Spotify for magazines'. We got to learn about how Michael and his cofounder found inspiration for this startup, why they see Maggy's growth potential as through-the-roof, what their plans are for after they've gained funding and more. Take a look below and be sure to visit their funding round here!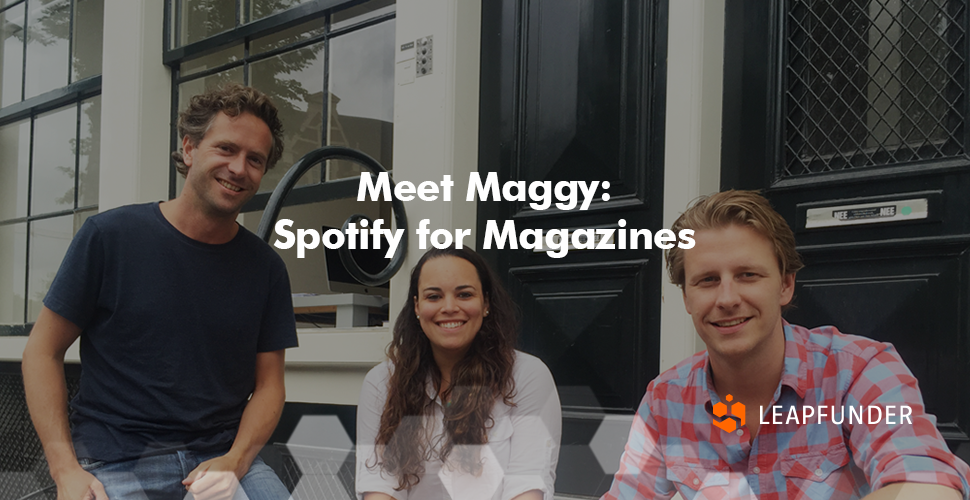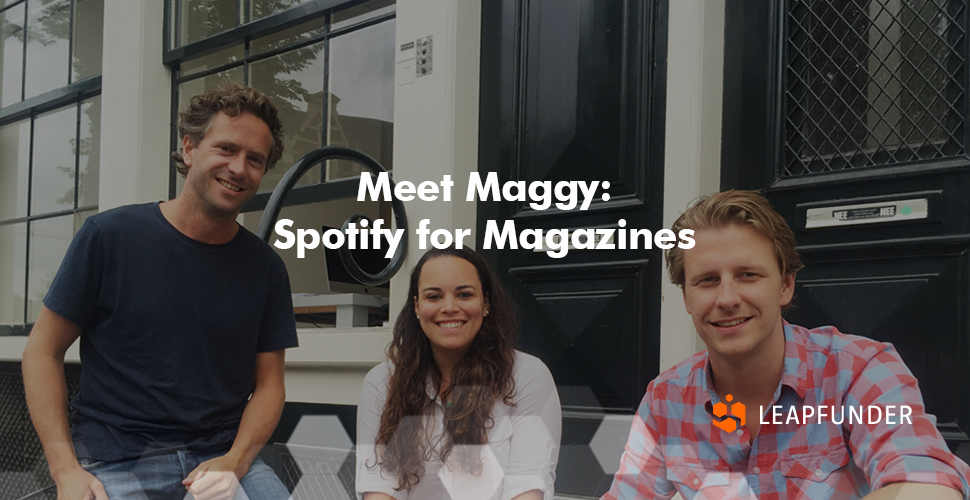 Interview with Michael Croll of Maggy
1. Hi Michael, thank you for agreeing to do the interview! Tell us about Maggy, how you came up with the idea & the amazing team behind it!
Rutger and I have been working on this idea for roughly 2 years now. Being already in the business of digital publishing, we noticed it was hard for a single magazine to really stand out and make a digital success on the smartphones and tablet. People are spending more and more time on their mobile devices and are looking for entertainment. In the meantime, we did see the great relevant journalistic items that are produced by the publishers and the success of business models like Netflix and Spotify. Put that all together and you get Maggy.
One thing we realized from the beginning is that PDF's are not made to read on you smartphone or tablet, so we needed to change the way the content was brought to the user. After an application for a subsidy at het Stimuleringsfonds voor de Journalistiek we received € 61.450,- to develop a prototype. This was the first clear sign of recognition from within the publishing sector.
2. Recently you've released the new version of 'Spotify for magazines', Maggy 2.0. What are the main improvements & benefits you've made for your target audience?
When we launched Maggy initially last January we thought we had a nice product, but soon enough we learned that our product was more like an MVP. When talking to our users, we learned that in general, the user experience wasn't to their satisfaction and our proposition wasn't clear enough. So we focussed on a much easier navigation, a great look and feel and we thought through our offer again.
Maggy is foremost about the content she offers. With the magazines that we have in our catalog we have really great and amazing stories and journalistic articles for everyone and that should be Maggy's goal, to bring the best and relevant stories to each person individually.
With the update we launched last Monday (July 4th) we made a huge step in the right direction but we are already thinking about the next developments. And iCulture ranked us #1 all-you-can-read magazine application, which is, of course, a huge compliment!
3. Investors always want to know the unique benefits and potential for return when investing. How much growth potential do you see for Maggy, and which stage are you in now in terms of traction?
The Dutch market is a great market to start in because it is an early adopters market, but of course, our ambition reaches much further. With English magazines Maggy's potential is up to 50 times bigger and of course countries like the UK, Germany and France have a much higher population (not even mentioning the US market) so the potential is automatically much higher. For the Dutch market we aim for 100.000 users but in Europe, this should be at least 25 times as high. But first things first, with the update in place we are now focussing on traction on the Dutch market. We currently have 2.200 users who we are converting to paid subscriptions as we speak!
Besides, we have a freemium model to keep Maggy interesting for non-paying users. In the future, we could see potential advertising streams coming from that side. 
4. What made you choose Leapfunder as your online funding platform? What would you say are the benefits of using convertible notes, both for Maggy & your potential investors?
With the Leapfunder platform, we open the gate for interested investors to invest a smaller amount and follow where we are going with Maggy. The advantage of the convertible bond is that we postpone any discussion about valuation which is next to impossible for a start-up. In the last 12 months, we met a lot of potential investors who thought Maggy is interesting but it was too soon to invest a large amount at a specific valuation.
Leapfunder also helps us to reach out to potential investors outside of our own network. We have met some great investors through Leapfunder already and we look forward to meeting a lot more in the near future.
5. After you reach your investment goal and successfully close the Leapfunder round, what's next for Maggy? Please share with us how you're planning to utilize the funding received from your Leapfunder round.
Our goal for the next 6 months is to create enough traction in the Dutch market to start expanding to other markets. In 12 months from now, we want to be active in at least one more country. The funds raised with this Leapfunder campaign are mostly used for development and design. To become the #1 all-you-can-read magazine application is one thing, but to stay the best is another challenge, and to do so we need to keep moving!
Intrigued by Maggy and everything they have planned? Check out their Leapfunder round now: