Our previous blog post was about Leapfunder's 2016 achievements and becoming a stable market leader in The Netherlands. This wouldn't be possible without our main asset, the amazing startups that chose Leapfunder as their tool to raise investment. This is why, in one of our first chapters of 2017, we want to share with you the top 10 most funded startups via Leapfunder by 2017.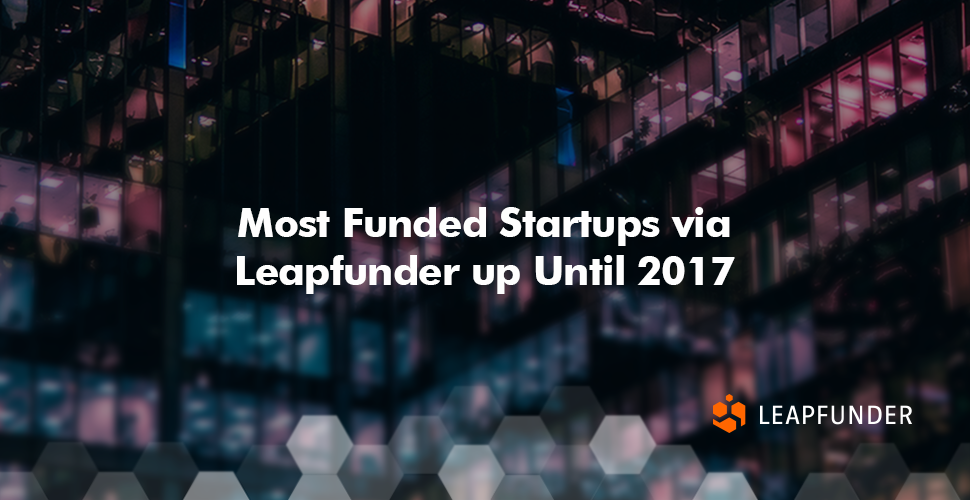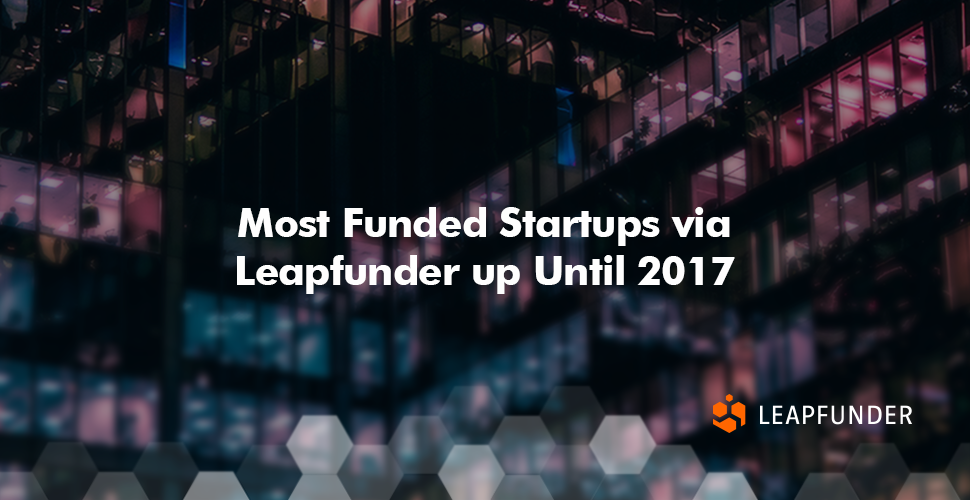 Top 10 most funded startups via Leapfunder by 2017
10. Hugo: €205.000
Thanks to Hugo, event organizers can manage their fan base creating consumer profiles, after gathering ticketing data, newsletter subscriber lists and questionnaire input. In 3 rounds they've secured €205.000 in investments. Find out more about Hugo on their website.
9. Tabster: €227.000
Tabster eliminates the worst part of going to a bar: paying the bill. View, share & pay your bar tab in real-time with your mobile phone thanks to Tabster. In total, they have raised €227.000 via Leapfunder. Visit their website here.
8. Countr: €259.000
Countr is a tablet-based point-of-sale app designed to easily build, manage, and grow your business. Up to know they've raised €259.000 in 3 rounds. Last year they launched their advanced advisory program for retail and hospitality businesses. Make sure to visit their website to learn more.
7. ProctorExam: €280.000
ProctorExam is a web-based platform for Safe Online Exams. ProctorExam is bringing technology and the exam industry to a whole new level by monitoring certifications, tests, and other assessments from behind a computer screen. In 2 rounds via Leapfunder they've reached a total of €280.000. You can visit their website here.
6. Favoroute: €340.000
Coming up on the 6th position is Favoroute, an online marketplace for personal and unexpected travel guidebooks. They did their 3rd round in 2016, to reach a total of €340.000 in funding. Favoroute just launched their new mobile app (Which looks great!). Don't forget to visit their website.
5. NLC: €460.500
NLC is a specialised incubator that helps healthtech inventors create pioneering innovations to transform healthcare by building strong ventures. They've raised €460.500 via Leapfunder. Visit their website and check out their latest news.
4. Bambi-Belt: €514.500
Bambi-Belt is making babies' lives happier from day one. They developed a wireless monitoring system of vital signs, that helps reduce the stress and pain of premature babies. Their round via Leapfunder got them €514.500 in investment. In 2016 they also took a quick trip to China to explore the market! Visit their website here.
3. Plot Projects: €585.000
Plot Projects, the ultimate Geofencing solution for your app broke the 500K mark last year! After implementing the Plot Plugin into your App you'll be able to send Geofencing Notifications and iBeacon Notifications. 3 rounds via leapfunder helped them raise €585.000. Want to know more? Make sure to visit their website.
2. Leapfunder: €622.495
Of course, we used our tool for our own funding rounds! We successfully raised €622.495. Leapfunder is the largest angel network in the Netherlands. The online angel investment platform makes it possible for everyone to invest in high potential startups. Leapfunder has been operational for more than 2.5 years and has helped more than 60 startups to secure their funding. Leapfunder makes investing in startups less complicated, giving angel investors access to promising startups and a steady deal flow.
And the most funded startup via Leapfunder by 2017 is…
1. Bolt Mobility: €1.135.000
AppScooter®, the "Dutch Tesla on Two Wheels" takes the award as the most funded startup via Leapfunder, with an amazing total of  €1.135.000 in funding, which, at the moment of the investment, was a record in the Netherlands. Their new AppScooter® isn't simply electric – it's better in every way. Faster, yet dramatically lighter. More range than ever, but remarkably affordable. It is one elegantly designed smart machine in which hardware and software function in perfect unison, creating a new generation of mass market scooters that's better by any measure. Bolt Mobility is raising funding again with the full intention to break their first funding record!
Invest in promising startups in 2017, sign up for Leapfunder: