Six, seven years ago the startup ecosystem in the Netherlands had a fast increase in visibility and activity. Startup accelerators, such as Rockstart and Startupbootcamp, changed the way things work, and a new co-working space seemed to open almost every month. More and more aspiring entrepreneurs dared to take the leap to start their own venture. The consequence was a fast increase in the entrepreneurial startup ecosystem. This ecosystem was further supported by governmental institutions like StartupDelta. But more importantly: private investors invested more and more capital into early-stage startups. These investors are perhaps the most critical part of the ecosystem, along with the entrepreneurs themselves.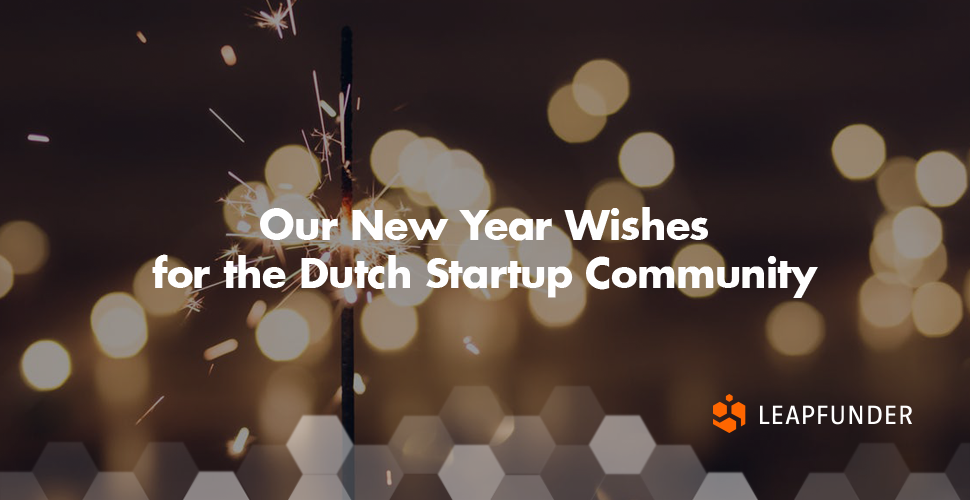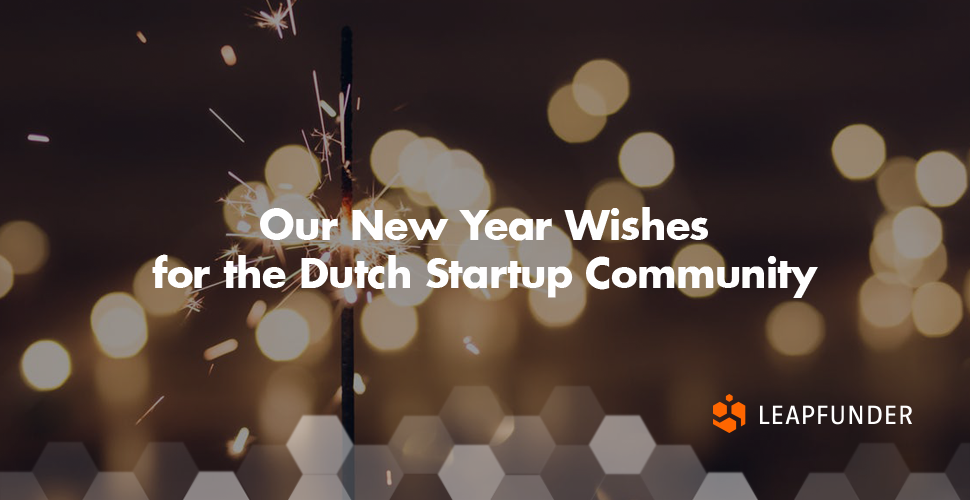 We hope that from 2019 we will see the ecosystem go into its mature state. In particular, we would like to see a better 'exit culture'. After years of hard work, the investors and the entrepreneurs deserve a good exit. Not every company will become an Adyen or a TakeAway, which are now listed on the Dutch stock exchange, but even the smaller successes deserve a good exit. We have seen the first cash exits of Leapfunder companies, and look forward to seeing more. That would bring this ecosystem into its next level.
Here are our New Year wishes for the startup scene in the Netherlands in 2019:
1. Investors to see more cash exits
In 2019 we wish for investors to see more cash exits. The better the company, the longer it may run before a cash exit. So the best returns usually have to wait a while. As the cash comes in we hope that there will be more money that is cycled around back into new startup portfolios. That means the next generation of startups can benefit from the value created.
2. More early-stage VCs in the Netherlands
In the Netherlands, we still don't seem to have enough of early-stage VCs. Hopefully, this will change. We do see more international VCs focussing on the Netherlands, and even though that's a good trend, it's still quite a small source of capital. If we can get better professional investment rounds in the Netherlands then we are likely to get more startups going international… and that will help their eventual exit.
3. More corporate startup deals
Perhaps the time has come for corporates to work more closely with startups. Corporates could integrate the startups' product creativity and their new ways of working. Some of the naivety is hopefully out of the system: corporate and startup relationships have been tested over the years and a lot has been learnt. Many corporates have seen the benefit of the startup way of working and are integrating that into their own business processes. If the corporates want to contribute structurally then investing in the early stages of startups, and providing good exit opportunities by buying more companies, would certainly be a useful start.