Picoo is a game console that combines what children love: interactive technology and playing together. They create exciting experiences, fusing digital and physical play in a way never seen before. Their goal is to reach out to as many children as possible and treat them to unforgettable fun and engaging experiences. Find out why they chose Leapfunder as their online funding platform, why they're a product-market fit and what are their plans for the future.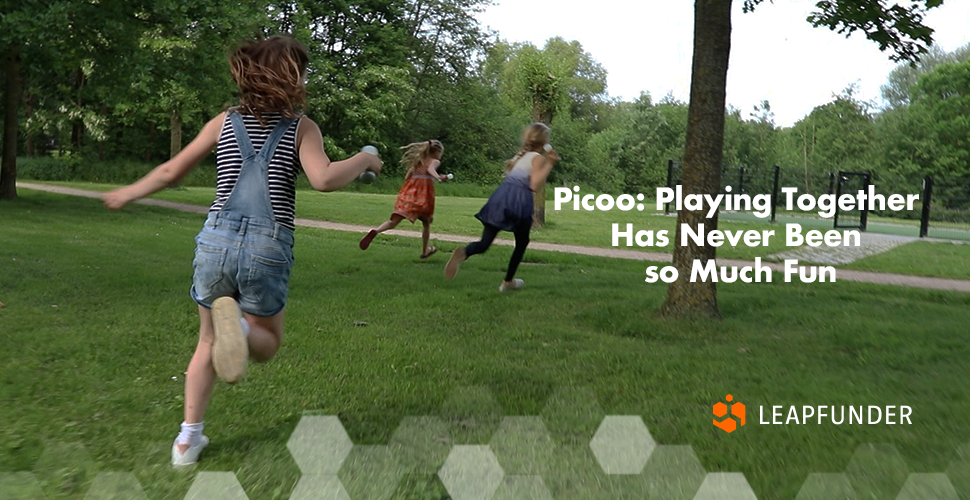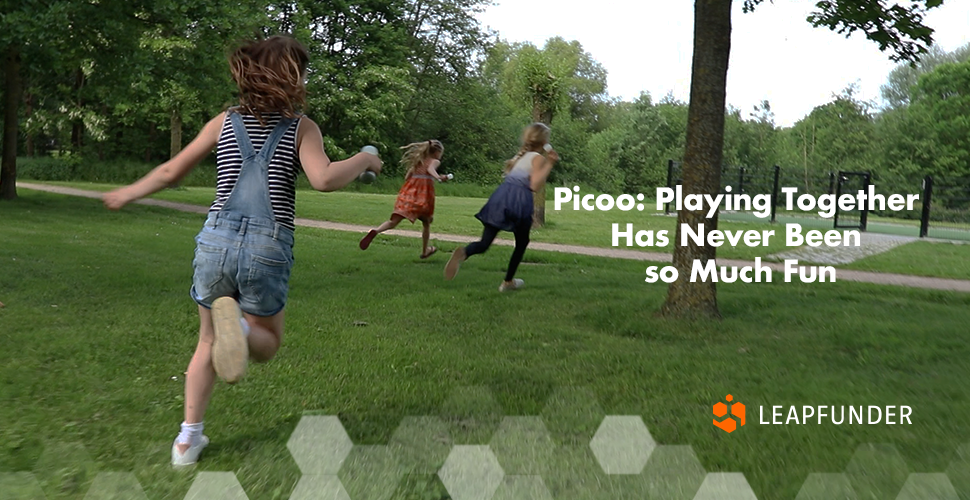 1. Hi Iris, thank you for agreeing to do the interview. Tell us about Picoo, the idea that got it all started and the amazing team behind it.
I had developed the initial concept for Picoo during my PhD at the Eindhoven University of Technology. That's also where I met Daniel, who was also doing his PhD in Industrial Design. One day back in 2014 we sat together during lunch, and he told me 'I would love to start my own business one day, but I don't know what yet'. That's when I replied, 'Well, I have a great idea, but no idea how to make it into a business,' That's where we decided to have a go on developing the idea into a market-ready product.
After working out of a garage for two years, we finally set up a proper company in 2016. From there, things went quickly. We found our first investor, our first customers, and developed a market-ready solution for the B2B market. We almost didn't make it when our main supplier went bankrupt, but in December 2018 we could finally deliver our first sets to our customers.
Though neither of us had previous experience in running a business, we quickly found out we had quite complementary skills: I'm more outspoken, talkative and keen on moving things forward, while Daniel has a more analytical and reflective attitude. Hence our choice to make me CEO and Daniel CFO.
2. What problems are you trying to solve? What are the benefits of Picoo and why is it a product-market fit?
In all modern families, including those of our own, technology plays an important role: it provides a lot of entertainment. But one of the downsides of current technology is that kids tend to stay inside, stuck to their smartphones and other screens. Research has shown many adverse consequences of this sedentary behavior, and most parents are aware of that. Still, parents struggle to get their children off the couch.
Picoo combines the best of two worlds: it provides the interactivity and excitement of modern technology, with the healthy and active nature of outdoor play. Ever since we have been showing Picoo to the outside world, parents have reacted unanimously: "This is EXACTLY what I need. Where can I order?". 
3. How much growth potential do you see for Picoo and what type of investors are you looking to attract?
We are currently selling Picoo to businesses such as holiday parks, daycares, and schools. While the B2B market has helped us in developing Picoo, ultimately we want to address the B2C market.
One of the great aspects of Picoo, is its potential for worldwide deployment. The problem we are addressing is pretty much universal across the world, so we are looking at a gigantic market. We have been anticipating this potential in the design of the technology, for example in choosing a radio communication standard that is accepted globally. Nonetheless, we will start by launching Picoo in the Benelux and EU initially. We aim at launching Picoo for B2C in December 2020.

To achieve this, we plan a multi-round funding strategy for 2020. Currently, through Leapfunder, we are looking for a relatively modest investment to help us get started with the first technical development. Of course, we hope that some of the investors in our current round will increase their involvement in Picoo in a later stage.
4. You chose Leapfunder as your online funding platform. What makes it the right tool for your startup, and what do you expect from the round?
Leapfunder is great for us at this stage since it takes a lot of the paperwork of an investment round out of our hands. At the same time, we can benefit from Leapfunder's network of investors. Besides of course reaching at least the minimum investment we've set ourselves, we hope to grow a community of champions, who can help us to spread the word about Picoo.
5. What are your plans for the upcoming months? Tell us about your go-to-market strategy and the plan to acquire customers.
Recently, we exhibited at the Toy Fair in Nuremberg. We made many new contacts with (web) shops and distributors from all over the world. A few of the major toy brands showed interest and several deals are in the making. We have also been nominated for the Blue Tulip Awards and the IPON Startup Award!

We are starting a cost-down development process for Pico, alongside setting up our supply chain. Everything is geared towards launching Picoo on the B2C market before Christmas 2020.
Thank you for sharing your story, Iris! We wish Picoo the best of luck!
Join our network of startups & investors!