Investing in startups takes more than just money. 3 out of 4 startups fail, so you should be prepared to deal with failure and volatility, and learn to develop a sense of foresight. Angel investment is a risky business and no expert has gotten ahead without a few major setbacks, which is why we've compiled a list of rookie investing Dos and Don'ts and tips from the pros.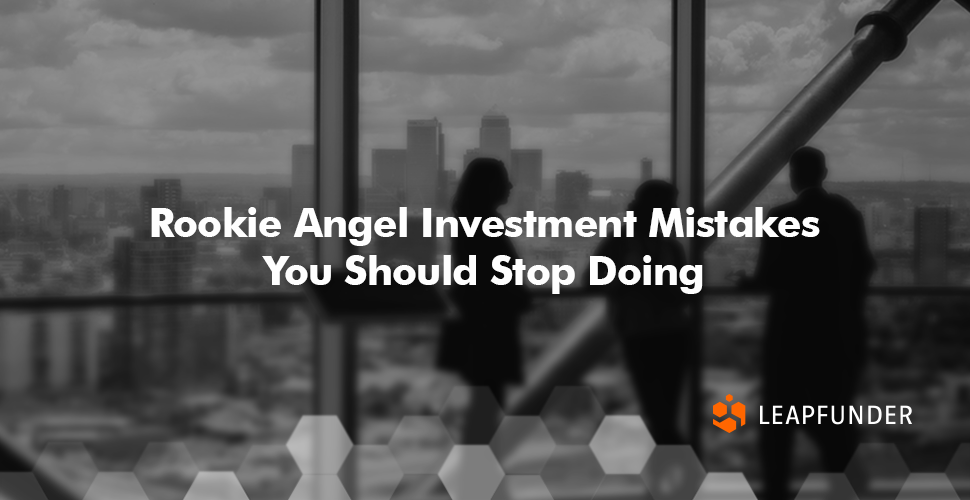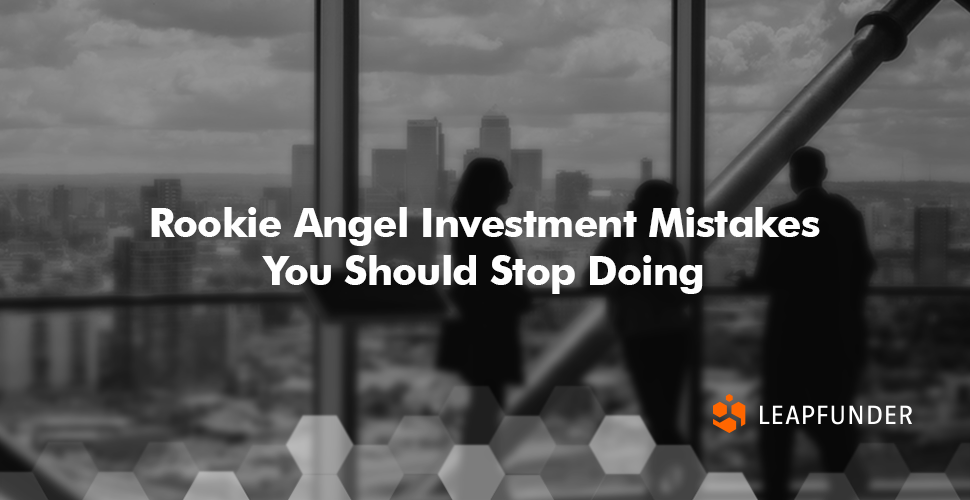 Tips for Angel Investments
1. Fools rush in.
Don't invest in the first startup you see. Figure out where you are going to invest, what you are going to invest in (Internet, Mobile and eCommerce make up 91% of deals and funding) and how much.
"If you are a new investor, you're going to want to see many deals before pulling the trigger on any of them.  Try to learn as much as you can about the market before investing."–Ed Roman
2. Wait for a prototype
Do be patient enough to see what your money will go to and make measured decisions accordingly.
"Wait until companies have an initial prototype, have shown that they have the potential to be profitable and have the ability to scale. That's the best time to invest."–Dave McClure
3. Know your place
Don't expect to become the entrepreneur's boss. You want to assess the passion, commitment and integrity of the founders, the business plan, the market opportunity and the potential for company growth before investing.
"Entrepreneurs usually don't listen to people. Trust them to do their job. Remember, you invested with the understanding the project was likely to fail."–Dave McClure
4. Broaden your horizons
Do diversify. Diversify over asset classes, industries, locations, or by making a large number of smaller angel investments and staying onboard for further rounds for the ones that prove successful ('spray and pay').
"Startups fail more than they succeed. A lot more, in fact. Experts haven't settled on an exact number, but studies peg startup fail rates anywhere from 75% to as high as 90%. To combat these risks, professionals hedge their bets by diversifying their investments across multiple companies. […] Investors can also minimize their financial risk by teaming up on investments with friends or colleagues."–Kevin Rose
5. Save something for a rainy day
Do reserve additional capital for follow-up investment because you will need it. Raising additional rounds of financing if progress is made is vital to success ('press your winners, cut your losers').
"It's almost always harder to raise capital than you thought it would be, and it always takes longer. So plan for that."  –Richard Harroch
6. Learn from the best
Do your research, learn from your peers. Sequoia – #1 VC in the world – cultivates startups for years. They are known to be in 200 pitches a month, but to only invest in about 1% of them, after they have deliberated over the potential of the company and testes the founders' limits.
"We recognize by Socratic questioning opportunities that are better than others and why."–Donald T Valentine
7. It's called Angel for a reason
Do be proud of your angel investment decisions and stick to them: you are an integral part of a team, working with ambitious entrepreneurs and creating jobs through your investment.
"Always wake up with a smile knowing that today you are going to have fun accomplishing what others are too afraid to do." –Marc Cuban
Discover promising startups currently raising funding: