Stampwallet is a Startupbootcamp alumnus and a technical front-runner in the loyalty landscape. They offer a loyalty app and develop innovative tailored loyalty solutions. This way, they offer loyalty solutions to companies but also solutions to loyalty companies. Find out why they are a product-market fit, why they chose Leapfunder as their online funding platform and what kind of investors are they looking to attract.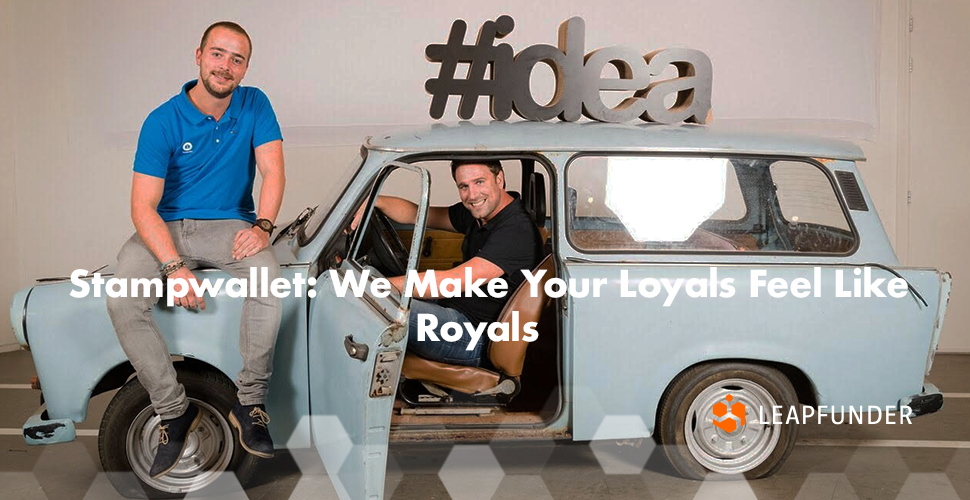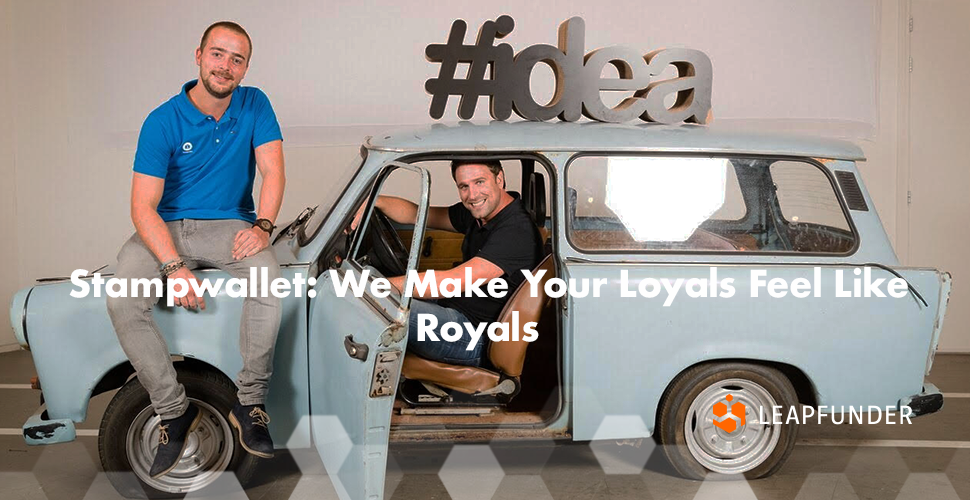 An Interview with Stampwallet
1. Hi Lauren, thank you for agreeing to do the interview. Tell us about Stampwallet, the idea that got it all started and the amazing team behind it.

It all started 3 years ago when the manager of a Starbucks in Curacao told us about a huge problem they were experiencing: They were still using the old-fashioned paper stamp cards and were unable to retrieve any customer data. They did not know who their customers were and if they ever came back. So she asked us for a solution. To help them, we digitized their paper stamp card for over 10.000 of their customers.
Three weeks later, we sent out a personalized message and as a result, their retention rate increased with a staggering 21%. This success spread fast and within no time other household companies such as Coca-Cola, Renaissance, Victoria Secret, and Hilton followed. Research shows that 80% of a company's future revenue comes from only 20% of their existing customers. That's why customer engagement should be at the top of every company's priority list. This was the foundation of Stampwallet.
Since then, we have created a sales agent network in more than 8 countries worldwide and connected over 800 locations.
2. What problems are you trying to solve? What are the benefits of your product and why is it a product-market fit?
As mentioned, the main problem for companies is not knowing who their customers are. It is a direct result of not having, and not knowing how to use consumer insights. Over the course of running Stampwallet, we found that digitized loyalty programs also bring other pain points along. Customers are less likely to download apps, most digital saving programs are expensive, they are often difficult to understand and use, they're less effective amongst baby boomers, require extensive employee training, delay operational speed, and take a long time to install. In other words, digital programs create friction as well.
During the past 3 years, we have experienced these pain points and developed technologies for Stampwallet's clients to eliminate them and provide 'seamless' loyalty solutions and experiences. Subsequently, more and more companies started knocking at our door, asking for implementation possibilities in their existing or new programs. This opportunity led us to shift our focus, and position ourselves as a loyalty technology company of which Stampwallet is a product we sell. I'm proud to announce that we will soon be operating under the name Technoloyalty.
We currently focus on technologies that allow consumers to save points based on characteristic elements. Elements that we can recognize and use to identify people, such as the face, voice, license plate, clothing, emotions, and many more to come. Another added value that comes from repositioning is the elimination of any competitors. We know this is something dangerous to say, however, by offering both customized loyalty programs and the technologies to support these type of programs, our competitors instantly become prospects.
3. How much growth potential do you see for Stampwallet and what type of investors are you looking to attract?
We currently focus our sales in Europe and in all of the countries in which our sales agents are active. On average, we acquire new agents every three months. In the end, that means that our growth potential is growing every quarter. The exact number is hard to tell. Still, our forecast indicates doubled numbers each year. Regarding the type of investors, we encourage people who have an affiliation with KYC, customer relationships, and technology. Having a wide network and experience in multiple industries is always a plus.  
4. You chose Leapfunder as your online funding platform. What makes it the right tool for your startup and what do you expect from the round?

We were offered to start our round on Leapfunder during the Startupbootcamp Fintech & Cybersecurity program at the end of last year. The platform enables us to search for funding in pools of professionals that we didn't know before. Additionally, Leapfunder Round Table sessions are a good way of getting to know new investors, as well as other startups that could be the right connection for a prosperous future.
5. What are your plans for the upcoming months? Tell us about your go-to-market strategy and the plan to acquire customers.

The upcoming months will be used to market our newest innovations through our current and new customers. There's also the transition to our new company name including our communication content and channels. Currently, we generate a quarter of a million euros in leads every month. We strive to turn 30% of these leads into sales. To do so, we need extra hands on deck so we will enlarge our sales team. Lastly, we will update all of our agents with these newest technologies. They all have an established clientele and you have to practise what you preach. In the end, your existing customers are the big spenders.
Thank you very much, Lauren, we wish Stampwallet the best of luck.
Join our network of startups & investors!