Alexander Griekspoor, a Dutchie living in Portugal, has a passion for both technology and science. As a biologist, he first connected these two worlds by making apps for scientists. Currently, he's working on Agenda, his note-taking app that won the 2018 Apple Design Award. Find out how he's connecting Dutch and Portuguese entrepreneurs, which advice for founders he shared with us and how the Portuguese startup ecosystem differs from the Dutch one.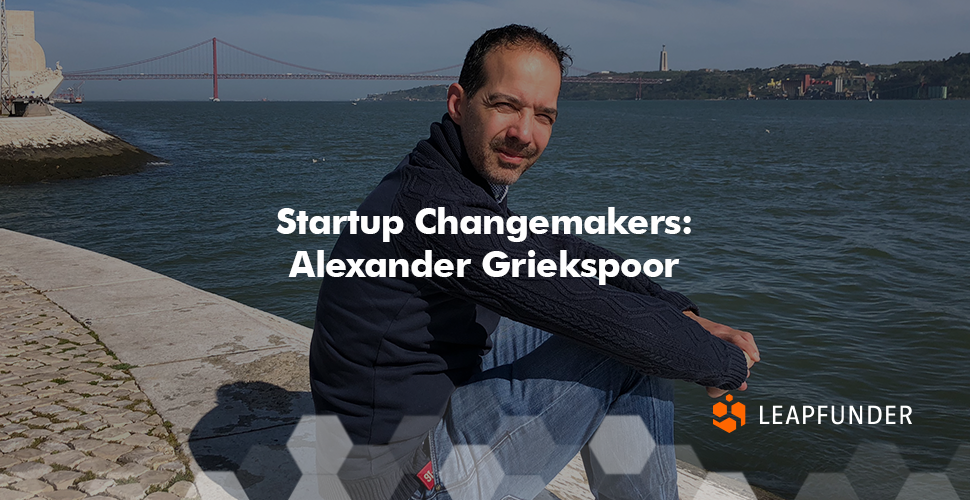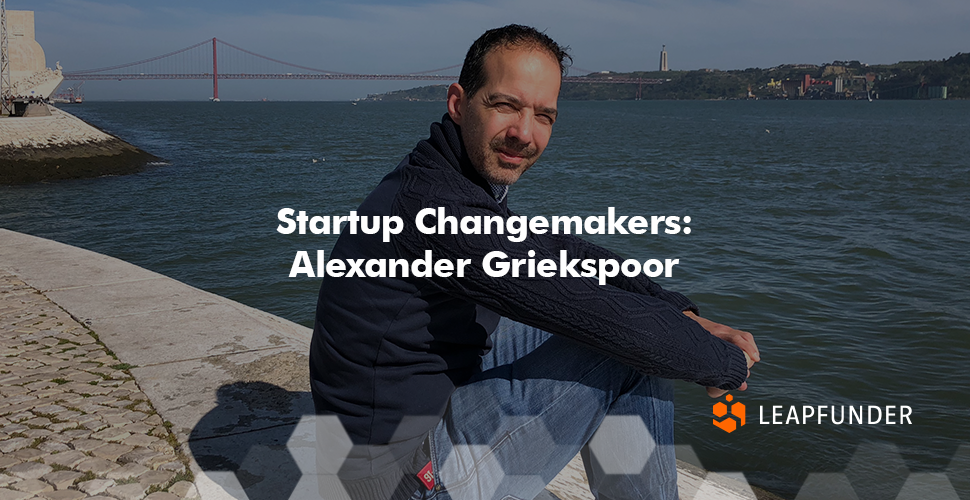 1. Hi Alexander, thank you for agreeing to do the interview. Could you tell us a bit about your background and how you first entered the startup world?
I have a background in biology and I did a PhD in cell biology. During my academic period of life, I started making apps for scientists. I created an app which was very popular among scientists, called Papers. It was like iTunes for pdf files of research papers. When that started to take off, I left academic science and started as an independent software developer. We grew to six-seven people, and at that point, I sold the program to a scientific publisher. I stayed with them for three years and realized I wanted to go back to the very early phase of being a developer, so together with a friend I created Agenda, my current project.
2. You had a transition from science and the academic life to technology. Where does this interest in technology come from and how do these two worlds blend?
Since the age of 14, I started working in office environments during the summers. At that time, computers were not as common as they are now. I developed an interest in technology and added design and programming to the mix. But I also studied biology and developed an academic career. So I had two parallel lives. When I started making apps for scientists, those two started to fuse.
3. You're the Founder and Co-Owner of Agenda, a note-taking app, that won the 2018 Apple Design Award. Congratulations! What problems does Agenda solve? What's the growth potential of the company?
Agenda is a note-taking app centred around dates and events. When I started leading a team of people, I had my own way of keeping track of everything in terms of note-taking. I felt there was a need for that kind of app for my team, but also for a lot of other people. In 2018 we won the Apple Design Award, but Agenda is not my first project to win that award.
With the previous app Papers, I went through the entire startup cycle – from starting a business as a hobby to a one-man band to a small team of six people from all over the world to being part of a bigger company that was centralized in London with 25 people. I've experienced all these stages and decided that what I like most is the initial stage of a company. So at Agenda, it's still just me and my friend Drew, who I have known for a long time from the scientific period of my life.
I love that phase where you can be very flexible and pretty much do everything (from programming, design, and support, to marketing and sales). When Agenda became pretty popular, I could have chosen to go through the same route as with Papers, but I decided to keep it this way. We have a lot of users, but we don't grow the team so we can kind of freeze things in this early stage of a company. 
4. You're a Board Member of the Dutch Portuguese Chamber of Commerce. How are you connecting Dutch and Portuguese entrepreneurs?
Although I'm Dutch, I live in Portugal with my family. There's a Dutch community here that I got introduced to and that's how I got in touch with the Chamber of Commerce. I started getting more involved and I'm helping them in some areas in terms of technology. 
The Chamber is trying to connect Dutch and Portuguese entrepreneurs. For instance, Portuguese entrepreneurs who want to go to the Netherlands, or the other way around. As a Chamber, we guide and help these entrepreneurs to find information and to connect with other entrepreneurs who already have some experience.
5. You were a Mentor at Lisbon Challenge, an accelerator program. What are the top lessons for entrepreneurs you learned throughout your journey as a founder and mentor?
In my transition from science to the note-taking app, I was very interested in mentoring. I still like to share advice with entrepreneurs to help them think about various steps of creating a business. One of my top lessons is to not only see the things you make as a product but also as the company itself. To see them as interlinked and treat them both the same way, in terms of how you present them, market them, and continuously develop them. 
The second lesson is to not underestimate the power of empathy, by not creating bland, fits-everyone products, but instead a product that speaks very strongly to perhaps a large subset of people. Even if it means others will conclude it's not for them, those that do like your product will be strong advocates and help you make it a success. This does require to be opinionated and often requires you to stand up against people who are not sure whether it pleases everybody, or who are sensitive to those (often few) voices that do not like your choices. This is also the third lesson: you can never please everybody.
The final lesson is something I refer to as the pendulum swing. Often, as you grow your company, you go through phases where you decide you finally have the resources, time and/or funds to "do things correctly". Where you go from do-it-yourself design to a full-time professional designer, or from being the customer support yourself to having a support team. I've often seen these changes result in the pendulum swinging too far in the other direction. Where you start designing for pretty-ness instead of functionality, or where you lose touch with your customers because of layers that are now introduced. My advice would be to be aware of such swings and be prepared to backtrack to something that feels more "in the middle".
6. Can you compare the Portuguese startup ecosystem with the Dutch one? How do they differ?
The two ecosystems are very different. People that come to Portugal to develop new ideas usually come here in part because of the lifestyle. Lisbon is a very dynamic and young city and people love being here, which puts them in a certain mindset. 
Even though I never had a startup in the Netherlands, I did have one in England, and these two countries are quite similar when it comes to entrepreneurship. People are more willing to try new things in the Netherlands and they're more entrepreneurial in general. They are willing to take more risks and stick their neck out more. Not to say that the people who are entrepreneurs in Portugal do not have this spirit, but I do feel they are more reserved than in the Netherlands. 
Another thing is that there's more money available in the Netherlands. So if you're coming to Portugal to start a business you should have an international point of view, especially when it comes to raising funding.
Thank you very much for sharing your story and insights with us. We wish you the best of luck in your future endeavours.
Join our network of startups & investors!