Sven Brossi is the Founder of Good Process, where he provides consulting in the areas of Business Engineering, Transformation and Workflow Solutions. He contributes to the Swiss ecosystem by providing startup coaching for the City of Zürich's incubator & accelerator Blue Lion, and as an active member of the Swiss ICT Investors Club. Find out more about his mission, what lessons for founders he shared with us and what he thinks is the next big thing in the startup world.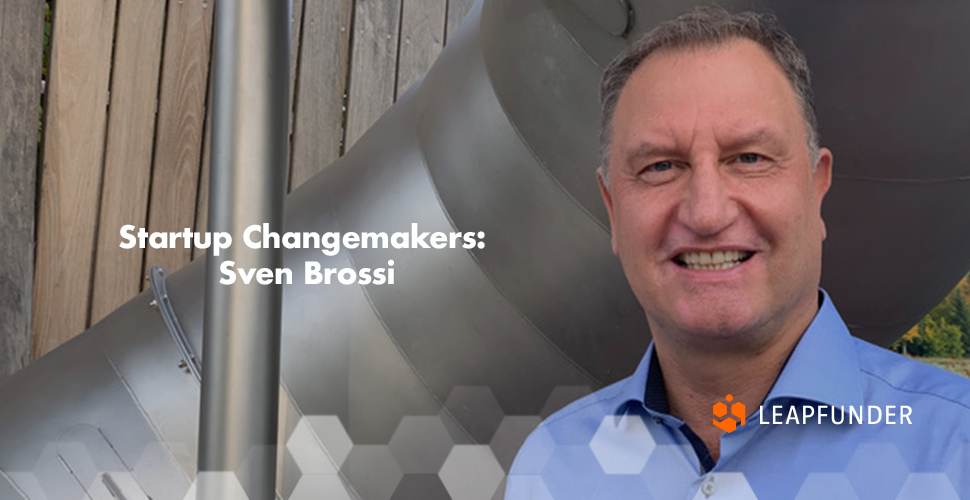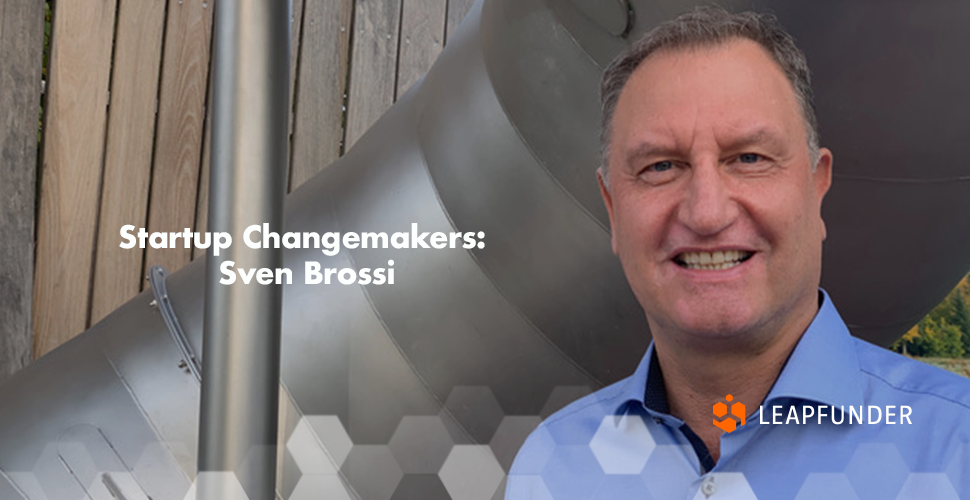 1. Hi Sven, thank you for agreeing to do the interview. Could you tell us a bit about your background and how you entered the startup world?
Thank you, it is my pleasure to provide some insights. As a child, I always wanted to know how 'things' work. My father and my brother were engineers and we often discussed technologies. I learned how to program computers and I became a software developer. Working with computers, I recognised that the use of technology itself did not automatically create value. Creating value requires a combination of skills, processes and technologies. So, I studied business engineering, process and project management with the objective to create as much business value as possible.

This worked fine for me, but after more than 30 years working in (re)insurance, I was getting a bit tired of the industry's slow adoption of change and innovation. Observing all progress made elsewhere, I decided that I wanted to be part of an innovative culture and that I wanted to learn more about the way startups innovate. So I joined the Swiss ICT Investors Club (SICTIC) where I found like-minded people with the same desire to innovate and to contribute to the Swiss startup ecosystem and decided to reinvent myself, embrace new ways of working and try to create not just economic value but also social value.
Being a business angel and startup coach allows me to support innovative technologies while connecting to an incredible network. But of course, it also allows me to diversify my investment portfolio. Today, I feel privileged and super happy, that I took the chance to step into the startup world and connect to all these incredible entrepreneurs, startups and investors. I hope together we can reinvent the world and make it a better place.
2. You're the Founder of Good Process, where you provide consulting in the areas of Business Engineering, Transformation and Workflow Solutions. Tell us more about your mission there and the idea that got it all started.
During my career, I experienced how weak management, organisational flaws, inefficient processes and ignorance can destroy value. While large corporations have enough money to survive and improve, a startup or an SME cannot afford it. 
SMEs and startups are vital to our economy. With Good Process, I want to help startups and SMEs to become more resilient and to avoid common mistakes. Also, I strongly advise startups to look at structure, culture and processes earlier in the evolution as it becomes more difficult later to do the right thing. Although startups and SMEs have different business requirements, the fundamental business concepts still apply to both. 
To provide even better support, I have partnered with a specialist in smart business solutions. Their low-code workflow development environment allows companies to build sophisticated workflow solutions tailored to customer needs and creates business agility by design. Together with my partners, we can support companies in all aspects of developing smart business solutions.
My wide range of experience and management knowledge allows me to provide advice on strategic and operational levels, to provide an expert view on processes and technology and also help them to implement in the most effective way. Together with my international network, I am well-positioned to help companies to be successful.
3. What is it about the startup world that particularly attracts you and how are you shaping the ecosystem in Zürich? Why are investors from Switzerland investing in the rest of Europe (especially in Berlin)?
In the startup world, I like that it is all about people and their values. Entrepreneurs and business angels are passionate about what they do. It is satisfying to work with passionate people. I can learn, evolve, collaborate and share.
Also, for me, startups are like an experiment in a laboratory. They define their initial thesis and try to prove it. If it works, they refine their approach. If it doesn't, they either quickly adapt or finish the experiment. A crucial aspect of this innovation process is also the scarce availability of resources prompting startups to be creative and efficient.
I contribute to the ecosystem in multiple ways. For example:
I provide coaching as a startup coach for the City of Zürich's incubator & accelerator Blue Lion. Companies qualifying for Blue Lion can get my support pro bono 

As an angel investor, I perform due diligence activities, provide feedback and if I am convinced – funding. Once I invested, I contribute my expertise and provide access to my network

Occasionally, I also participate as a jury member for the Innosuisse startup training program

And last but not least, I have been a member of the Swiss ICT Investors Club since 2017. I actively participate in SICTIC's activities, angel training and pitching sessions
You see, Swiss private investors have a strong advantage compared to most others. They do not pay capital gains taxes. I think this is one of the reasons why many Swiss like to invest in startups in general. Now, European startups are attractive to Swiss investors because of the following reasons:
Costs of living and therefore, burning rates are much lower, e.g. salaries, infrastructure and services, etc.

European startups have direct access to a large market, so it is much easier to scale-up

Startup valuations seem to be lower than in Switzerland, and terms for investing are favourable for investors

In Berlin, you have a great combination of all the above factors plus access to a large variety of talent
4. As a Business Angel, could you share the top 3 lessons for entrepreneurs you learned over the years?
Spontaneously I would say:
When you start a company, make sure you have at least one co-founder. It is a great help, to have someone that shares your vision, is equally committed and helps you to carry the burden. Make sure that it is a person you can trust and that your skills complement each other

A good idea is great but your timing and a strong team are more important. If the timing of a startup is wrong, it will need a lot of money and time to make it successful, but with a strong team, it can change the approach and still be successful

Startup investors should provide much more than money. Try to get investors who are reasonable and also: 1. Share your vision and values, 2. Bring the know-how you will need and 3.

Provide a strong network. Look at them as an extension to your team and leverage them



5. What's the next big thing in the startup world? What do you predict for the startup ecosystem in Switzerland in the near future?
I am waiting to see the first quantum computing startups, although it may still be a bit too early.
For the near future, I expect to see a couple of changes in the ecosystem. I feel investors have shifted priorities during this pandemic, towards:
Supporting existing portfolio companies

Investing in areas benefiting from the COVID pandemic

Lower valuations and increasing requirements for all the rest of the startups
I think this is, in the end, positive as it will strengthen the ecosystem overall by increasing startup quality and improving the risk-return for investors. It means investing will become more lucrative, and as a consequence startup investing may become mainstream one day.
I also hope that the Swiss startup ecosystem will further mature and allow business angels to exit faster, enabling them to reinvest free capital at a much faster pace. But, this would require VC's to buy the shares from business angels or someone would have to establish a secondary market for startup shares.
Thank you very much for sharing your insights. We wish you the best of luck in your future endeavours.
Join our network of startups & investors!