The Netherlands has definitely earned its high-positioned place on the European startup map over the last couple of years & we've already listed the main factors that made it happen. Now, we wanted to take things to another level & give you a thorough overview of the Dutch startup industries so that you know which cities to target for realizing your innovative idea!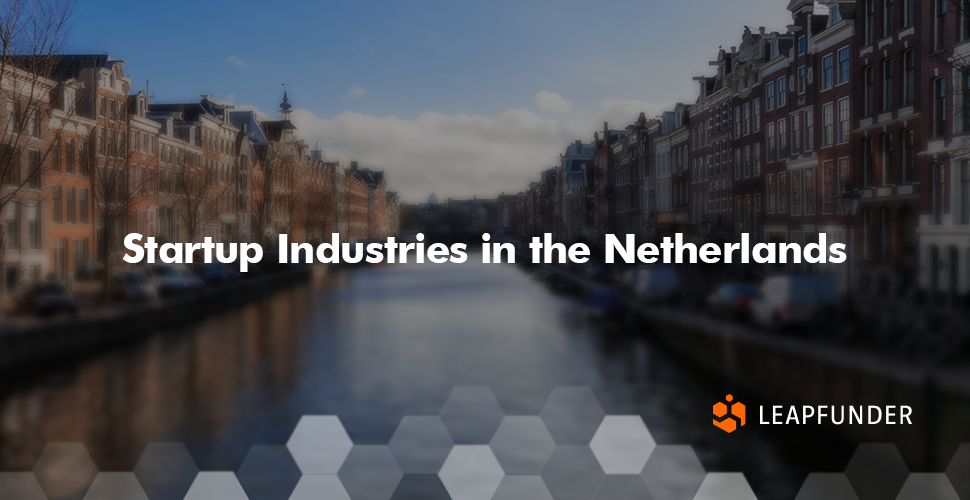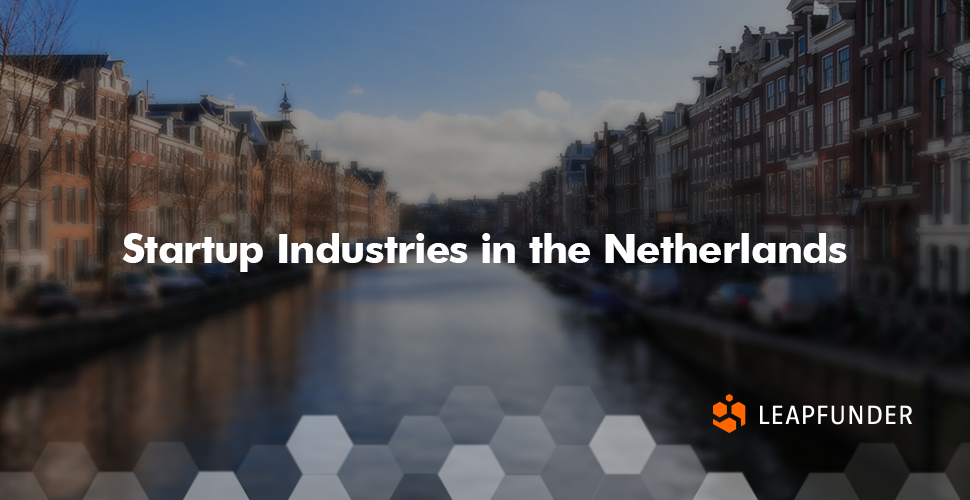 Overview of Dutch Startup industries
FinTech
The Number 1 city for FinTech is definitely Amsterdam. With a great number of interesting events, business courses & up-to-date technologies, it comes as no surprise that Amsterdam's first Unicorn is a FinTech company – Adyen. In addition, Amsterdam is the home to Europe's best startup accelerators, Startupbootcamp & Rockstart whose alumni always manage to disrupt the FinTech (and other) industries.
HighTech Systems & Smart Mobility
It's not a coincidence that HighTechCampus, HighTechXL & High Tech Systems Center are all located in Eindhoven. Called both, the smartest & most inventive place on Earth, Eindhoven's Startup Ecosystem quickly became a star in the HighTech industry. From top-notch manufacturing facilities to 150+ yearly events, the Brainport region offers absolutely everything a startup needs in order to bring its idea to life. A fact that speaks for itself is that 10,000 researchers, developers, and entrepreneurs have chosen it as their home and are currently working on developing future technologies and products.
BioTech
BioTech is the industry of the future & Leiden is the best city for you to turn your ideas into reality. Located between Amsterdam & The Hague, this beautiful little city is the home to the oldest university in the Netherlands, Leiden University & Leiden University Medical Center, which has a wide range of research programmes in clinical and medical research. This acted as the perfect place for founding Leden Bio Science Park, the largest life sciences cluster in the Netherlands. Ranked among the top 5 most successful science parks in Europe, it offers top biomedical facilities & valuable connections to both, young entrepreneurs & established companies.
CleanTech & MedTech
The Yes!Delft incubator & Delft University of Technology offer expert mentoring and support in building and growing cleantech, biotech & medtech startups and encourage students, professionals and researchers in their entrepreneurial endeavours & industrial solutions. Electric vehicles, 3D printers & storm-proof umbrellas are just the tip of the iceberg of all amazing & innovative tech solutions which make this area so attractive to startups & investors all over the world.
Another city that leaves a strong imprint on the CleanTech & MedTech industry is Europe's largest shipping port, Rotterdam. Great cultural variety & multinational connections make this city the perfect hub for innovation. For this reason, The Port of Rotterdam has partnered with YES!Delft and created the Port Innovation Lab which brings together port industry, port startups, and knowledge institutes to realize new business ideas & accelerate startups into the world. It's also important to add that together with Leiden & Delft, Rotterdam forms a region called 'Medical Delta' for its strong connections to Erasmus University & Erasmus Medical Center.
HealthTech & Energy
We can thank Utrecht for numerous amazing Dutch innovations in the Health & Energy Industry. Utrecht Science Park & UtrechtInc offer the best resources for entrepreneurs eager to work on the next big development which will create healthier, safer and more sustainable cities for today and for subsequent generations. The 300 Ha Utrecht Science Park currently has over 80 companies working together & sharing knowledge, which results in making Utrecht the most competitive region in Europe.
Food & Agriculture
Located in the centre of Holland's Food Valley, Wageningen is The place for young entrepreneurs working in the Food & Agriculture industry. Wageningen University Campus is a huge research center with high-tech facilities & valuable mentors which support startup ideas & create meaningful collaborations which transform the industry. If food is your niche, this is the best place you can imagine.
Security
The Hague, the International City of Peace and Justice, has established itself as a major hub for cyber security in Europe with its European Cybercrime Centre Europol (EC3), National Cyber Security Centre, NATO Communications and Information Agency, and the Cyber Security Academy . More important for startups, The Hague is the home to the largest security cluster in Europe, The Hague Security Delta Campus, which brings together businesses, governments, and knowledge institutions to work together on innovations and knowledge in the field of cyber security, national and urban security, protection of critical infrastructure, and forensics in order to make the world a safer place for everyone.
Find out more about amazing Dutch startups scattered in every one of these industries and learn about funding possibilities through Leapfunder.