Startupbootcamp HighTechXL program in Eindhoven took off this week! Meet the 11 stars of their winter batch and let us convince you why it's not enough to only keep an eye on the Amsterdam startups. Find out why you should make sure to save February 6th in your calendar, visit Eindhoven and attend the Startupbootcamp HighTechXL Demo Day!
We had a chance to talk to Sophia Kirova from Startupbootcamp HighTechXL who explained why is SBC HighTechXL different, what can you expect of their this years' batch of 11 and why Eindhoven.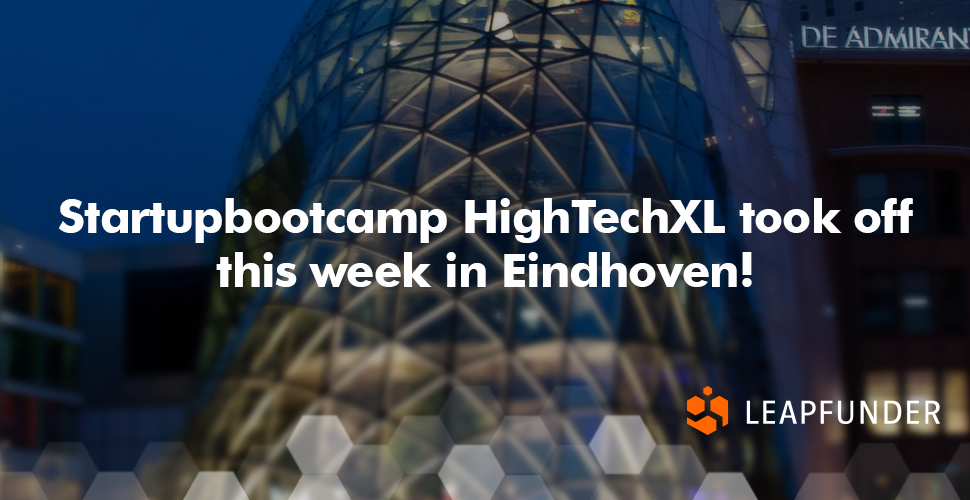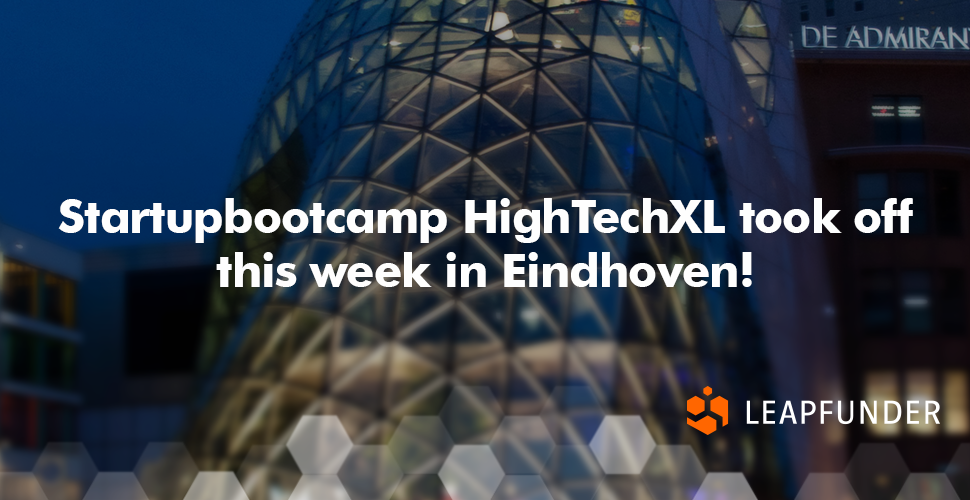 Startupbootcamp HighTechXL
Startupbootcamp HighTechXL focuses exclusively on high-tech hardware companies. In Europe, there are not many similar programs and compared to the ones, say, in Estonia, Germany or Italy, we put most of our effort into helping startups with their business model and market entry.
We know hardware is the 'new sexy' and this is why the founders of the program invest in companies with potential to essentially change industries. We also know that, compared to a software venture, it takes twice the time, the money and resources to bring a HW startup to the market. It's hard, but we are prepared and have taken up the challenge for a second time now.
This year's batch of 11 are solving huge problems
This year's batch of 11 has surprised us with the strength of the teams. Next to that, their technologies' applications will impact fields such as agriculture, nanotechnology, machine production, data processing, health and gaming, with 3 particular startups working on automotive and 2 on healthcare products.
These startups bring solutions that really matter. Check them out:
AMEN Technologies develops a new generation nano-tube production machines.
Avular 

is a system integrator of UAS (Unmanned Aerial Systems) with specific competences in control systems and mechanical design.

Bibak 

transforms post-conflict societies into thriving communities by eradicating landmines with appropriate technology that is repurposed in the future.

HierStar

IC Card is an electronic device that bridges online and offline payment seamlessly.

Manus Machinae 

have made it possible to control robotics and turn gestures into speech.

Respi 

is a health management system for people with Asthma, COPD and other types of chronic respiratory disease, based on the patient's smartphone.

Run Right offers biomechanical monitoring and feedback users need to be able to change the way they move.
SpinControl Gearing

 has developed, tested and patented worldwide, a new highly efficient worm gear technology.

Star Engines

's Extender is a integrated motor+generator device that recharges your Electrical Vehicle's battery while on the go.

Ulu

is the fastest way to get to know everything about your car. We are making your car talk the human language and interact with the driver and other connected devices / homes, to bring the user a seamless experience.

UniCare

provides a comfortable, individualized device to cure and prevent incontinence.
Why Eindhoven
Startupbootcamp HighTechXL is located in Eindhoven, the city at the heart of what is probably best known as the most innovative high-tech region in Europe. We cannot possibly think of a better ecosystem to leverage 11 hightech hardware startups at a time. It's one whole thriving and extremely international ecosystem built by brilliant minds and companies such as Philips, ASML, NXP, DAF, Sapiens.
It's also worth to mentioning here the article 10 reasons Eindhoven is the dream location for a high tech company, out of which we would like to single out this one:
Eindhoven was recently named by Forbes, as 'by far the most inventive city in the world'. This  specific study was based on patent density, one of the most commonly used metrics for mapping the geography of innovation. According to OECD, Eindhoven produced 22.6 patents per 10,000 residents, surpassing by far San Diego which took the second place with 8.9 patents per 10,000 residents.
Let us know on which one of Startupbootcamp's HighTechXL Eindhoven Startups of Winter 2014 would you like to see first on Leapfunder platform!