2015 is coming to a close & we can proudly state that many startups got successfully funded via our platform. This week, we reached a milestone when Bolt Mobility's AppScooter raised €1M, making it the biggest round ever closed via Leapfunder and the biggest online funding round in the Netherlands! Their product, "Dutch Tesla on 2 wheels", is the first scooter that runs apps on its cockpit screen.
But, the year is not over yet & we have 9 more innovative startups currently raising funding! They are ready to conquer the world, the only thing they need are the resources to make it happen. Find out more about them below, see if one of those solutions interests you and get introduced to their team!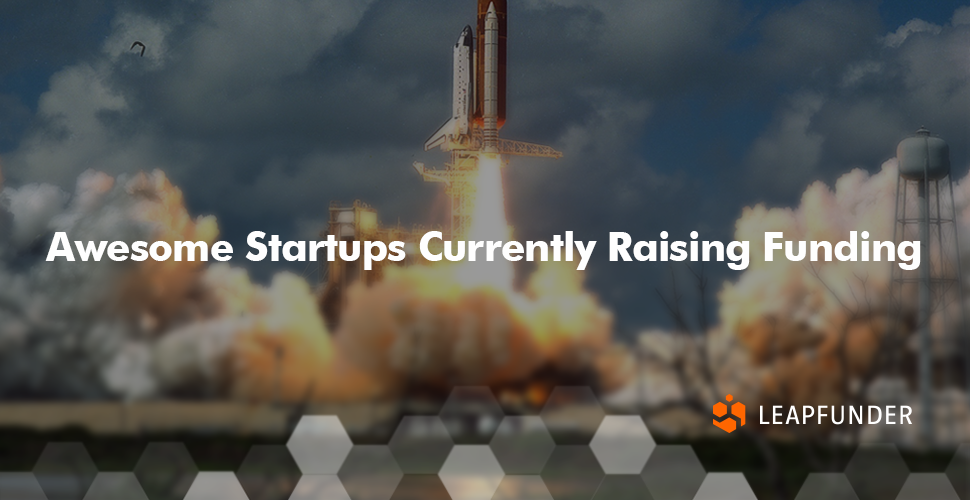 The Startups presently raising funding
1. Plot Projects
Plot Projects offer companies a tool to increase engagement and activation of their app users, increase foot traffic to their stores, and thereby their turnover. After having raised over 30% of their targeted amount in their first Leapfunder round, they shared with us How to Raise a Successful funding round and now they are planning to use the same strategy for the second round! Sounds amazing?
You can get introduced to their team here:

2. DashTag
DashTag created a tiny wearable sensor which measures real-time data such as speed, distance, time, acceleration, energy level, position and much more. Their App makes it possible to keep track of your progress, share it with your friends and compare results via social media.
You can get introduced to their team here:

3. CROWDYHOUSE
CROWDYHOUSE is an online marketplace whose mission is to become the worldwide destination for design, made by the best designers and makers. Their vision is to democratize the design industry by making it possible for everyone to get on the radar. After their first successful round via Leapfunder this spring, we interviewed their CEO & discovered more about them. You can read the whole interview here. This time, with their second round, they are ready to go to the next level.
You can get introduced to their team here:

4. Gotoky
Can you imagine mobile talking, messaging and navigation being completely free? Gotoky has developed just that with the world's first smart Walkie-Talkie which doesn't need any mobile network coverage. Its purpose is to make the world more connected and safe.
You can get introduced to their team here:

5. Ligo
Ligo is redefining the legal industry by enabling every business to get the required legal protection for an affordable price. Their online platform offers any legal service or product an entrepreneur needs at a fraction of the time, cost and complexity of the traditional system. Earlier this year, we managed to talk to their team and find out why do they call themselves The Enterpreneur's Partner in Legal.
You can get introduced to their team here:

6. ProGauntlet
A new and upcoming combat sport community, H.E.M.A. is struggling with an increasing number of hand injuries caused both during practice and during tournaments. ProGauntlet created a glove that can protect its wearer from mechanical impact, without restricting fine motor control. Their previous successful crowdfunding campaign enabled them to make a first prototype, which has shown great promise. The goal of this Leapfunder round is to fund further development of their prototype & production design, and to make it all the way to manufacturing multiple test series of the ProGauntlet.
You can get introduced to their team here:

7. Storecove
Storecove is a B2B solution that automatically retrieves invoices from supplier-portals. With three distribution models, they form an ideal setting for their internationally scalable product whose aim is to digitally connect all suppliers with all accountancy software systems. Winners of Amsterdam Get In The Ring agreed to an interview after which we learned how they plan to the disrupt the industry. You can read the whole interview here.
You can get introduced to their team here:

8. BriteSolar
BriteSolar have developed patented solar panel technology (PanePower™ Solar Windows) which is 70% or more transparent. Their technology offers significant advantages to the greenhouse market, making it possible for them to sustain their energy completely autonomous.
You can get introduced to their team here:
byFlow is the first High Quality Chocolate 3D printer! Yes, you've read that correctly, byFlow's FOCUS 3D Printer has a truly unique design and material capabilities that even make 3D printing food  possible. Soon you'll be able to make your own Snickers bar

You can get introduced to their team here:

Sign up for Leapfunder, discover promising startups & learn more about investing in startups via convertible notes.