Even during the summer, Berlin is full of events for startups and investors. You can learn how to talk to investors, how to use basic financial instruments and network with founders and investors in a casual, informal setting. Check out the events Berlin has to offer this summer!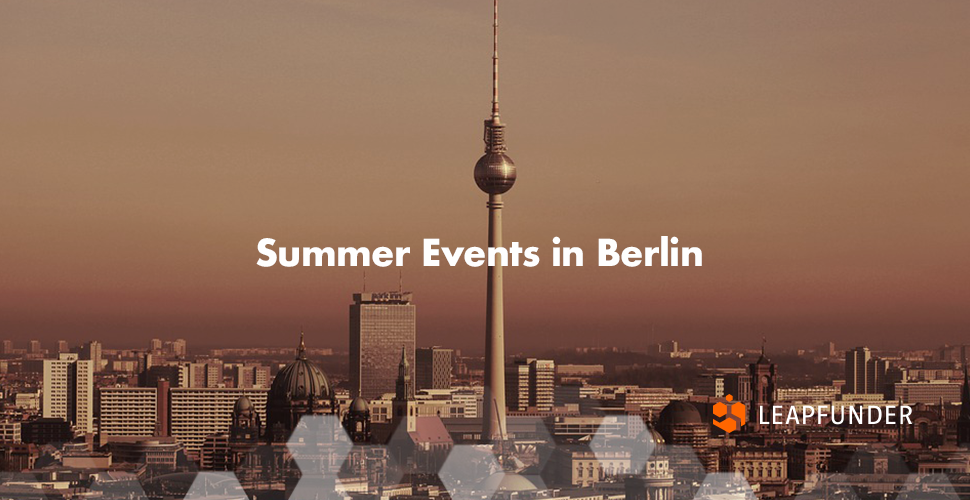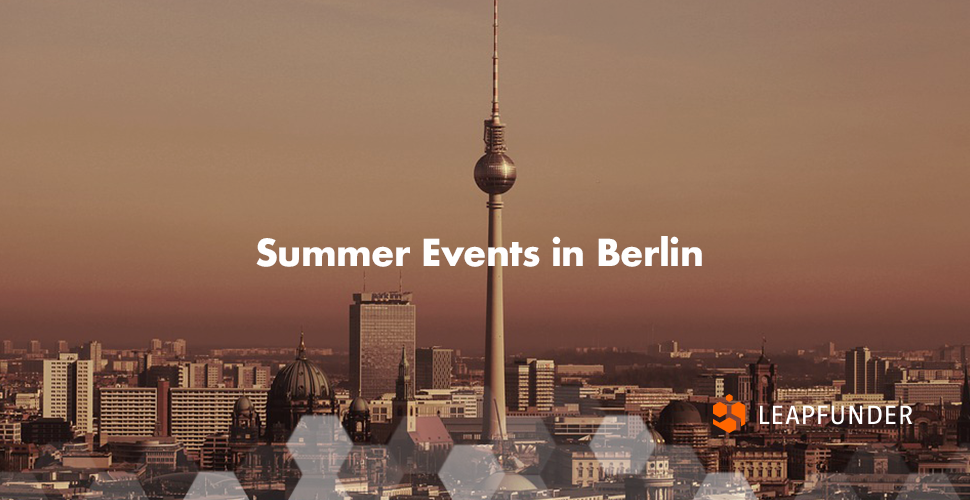 1. 147 Startup Battle, July 16
Startup.Network has conducted more than 140 investment Battles in many European countries and leading industrial cities in the USA. At Startup Battle, you can find rough diamonds to invest in or meet your potential investor. Come and watch the battle of the most promising startups from all over the world, who will compete for the attention of Venture Funds and private investors. Register for the event here.
2. Investor Readiness Sessions, Every Wednesday
Investor Readiness Session is a 2-hour workshop designed to help you prepare for investor meetings. During this workshop, all of your questions regarding how to successfully speak to investors will be answered. Leapfunder uses a practical approach, which will ultimately help you get funding. The workshop is led by Leapfunder's co-founder and CEO, Tienko Rasker. Register for the event here.
3. Founder Terrace Summer Edition, July 25
This event provides real value to startups. The speakers speak from experience and don't sugarcoat anything. Startup highs and lows are discussed with a lot of founder spirit. Register for the event here.
4. Leapfunder's Finance Academy, Every second Wednesday of the month
Need some investment and financial advice for your startup? Get all the financial knowledge you need from Leapfunder's CEO Tienko Rasker. You will learn how to use convertibles, different equity classes, debt, shareholders' agreements and much more. The training is fully gamified, so by the end of two hours, you will have some real experience. Register for the event here.
5. CO-FOUND BERLIN: SUMMER EVENT!, August 21
After 6+ years, 50 successful events, and being ranked as the #1 co-founding event in the world by MeetUp, Co-Found is creating the most inspiring environment for people to meet, connect, network, share, and co-found. Register for the event here.
6. Round Table Sessions, Every second Friday of the month
Leapfunder's Round Table Sessions are an opportunity for founders to meet potential future investors in a casual, informal setting. Whether making a match with a new investor or simply picking the minds of experts,  the Round Table Sessions are all about building great partnerships. Both investors and startups can register for the event here.