We all know that feeling when you're at the bar with your friends having fun, and the time has come to ask for the bill. The bar is full, the waiter is nowhere to be found & you still need to ask the waiter to split the tab… What if there was a way to pay your bill without all this hassle & discomfort? We've had the opportunity to speak to Sjoerd, CEO of Tabster who developed a revolutionary idea of paying your tab with your phone. Check it out!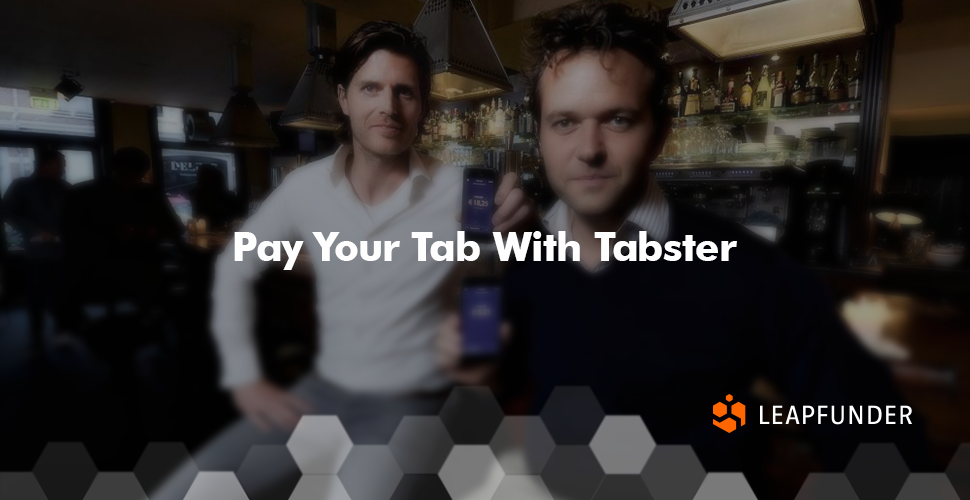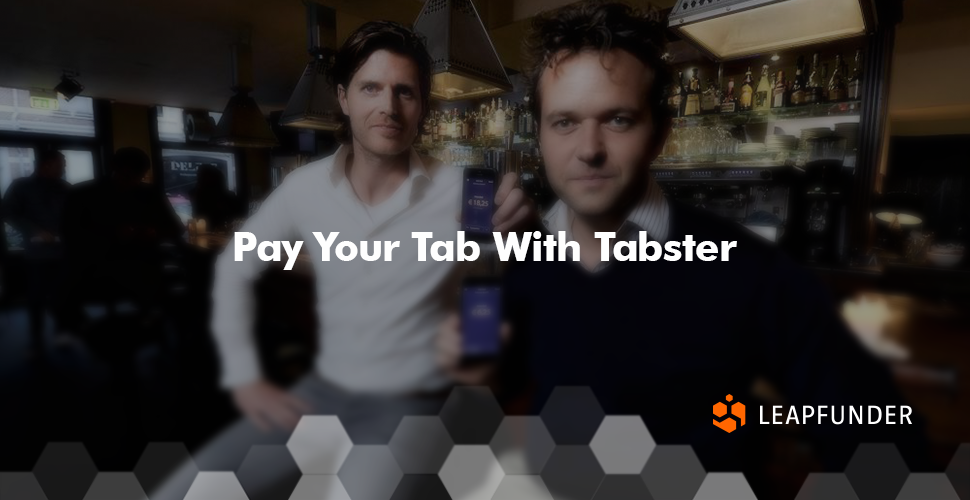 Interview with CEO of Tabster
1. Hi Sjoerd, thank you for agreeing to do the interview! Tell us about Tabster, how you came up with the idea & the amazing team behind it!
Frans and I were having a beer and like many others, couldn't believe that there was no solution for the hassle around paying in bars and restaurants: requesting separate bills, computing your own share and making multiple small payments. We felt like we could change this. Frans studied Technische Natuurkunde in Delft and is an autodidact in IT and hardware development and worked for an IT company. I have almost 10 years of experience at ING. We used our network to find our two top developers, Waleed and Bouke and the 5 team members that work for Tabster on a flexible basis.
2. You have received over 50 requests from bars to install Tabster and it can already be tested in popular neighborhood "de Pijp" at the hippest bars: Hutspot, Schilders, Barca, Groene Vlinder, Cafe de Pijp.  Are you satisfied with reviews and user experience so far?
Reviews are very positive! The fact that you can open a tab with your smartphone, even on a busy night, and pay while walking out, really amazes people. That we remove the uncomfortable moment with friends when you would have to ask for the tab, resonates with almost everyone. Still, changing behavior is not an easy game and you should stay creative in preventing any possible hurdle for the customer to use Tabster. We are currently also working on a renewed brand and talking to possible launching partners with the resources and infrastructure for even faster roll out.
3. What are the benefits for bar owners of using Tabster? You say the revenue is guaranteed. What does that mean and does it change the way they usually work?
For the bar owners, all revenue via Tabster is indeed guaranteed. This makes it possible for bar owners to let customers open tabs, even on busy nights and crowded terraces without running the risk of customers walking away. Tabster additionally takes away the need and that feeling of conducting a business transaction during a night out; so there is no more need for bar owners to ask their customers to pay per round, or people asking to pay their shares separately. Tabster also offers the bar owner the possibility to get in touch with existing and new customers through the app and our social media efforts.
4. Why did you choose Leapfunder as your funding platform? What would you say are the benefits of using convertible notes?
Leapfunder provides a standardized process with a convertible loan, removing the time consuming negotiation process and offers a platform with over 2500 investors. With a sexy consumer proposition such as Tabster, there is no better ambassador than an investor (if you work with a STAK). Our investors already plan most of their drinks in Tabster bars and bring their friends. We are also having discussions with larger Angel investors and VCs; our total investment need is € 1 M.
5. Investors always want to know the unique benefits and potential for return when investing. How much growth potential do you see for Tabster?
Quantifying ROI's of tech startups is a shot in the dark in my opinion, but the potential for us becomes clearer every day. Similar concepts have been introduced in the US. These have gained serious traction over the past years with bar owners, consumers and investors. Serious acquisitions are taking place in the market and Tabbed Out, who raised over € 30 M, is working towards an IPO. Additionally, the hospitality value chain offers a lot of opportunities to make money. Many companies are growing fast by exploiting just one of these: Find a location or event (Foursquare), making reservations (Seatme, Couverts, Opentable), offering Wifi (Sowifi), earn loyalty or rewards (various), Rate your experience (IENS/ Tripadvisor, Yelp). Whereas,  Tabster covers the most fundamental need (payments) ánd offers the perfect framework to ultimately connect some of these propositions without too much effort. We now already show bars and restaurants in your proximity, so adding other filters (food, coffee, nightlife) is not far away; rating a bar works most naturally just after your payment and is also easily added from a technical point of view. And let's not forget the opportunities of advertisement and promotions in the app around the moments you order your drinks or leave the venue.
And when you compare us to these US parties, Tabster has serious competitive advantage through :
Our partnership with the local POS market leader (Eijsink). We have unique distribution power through our partnership with Eijsink, covering a large part of the market.

Our in-house built cash register (POS) connection with which we can directly link with any POS and get the real time data out. At the event Breaking barriers,  

The Lean Startup

guru Eric Ries couldn't believe we found a hack to bypass all the necessary individual POS integrations. In Silicon Valley they still work with a separate tablet and double entry for the waiter.

Our local knowledge and network. Hospitality and payments are often local games, but if you have the ability to connect to any cash register, it becomes much easier. The Netherlands for us is the perfect point of departure, where we work together with local payment parties, we know what the bar owners want, how the consumer thinks. Also, because the hassle of bill splitting and waiting for your bill is much bigger than in the much more service oriented Anglo-saxon world, where you actually never have to really wait and the server does the bill splitting for you.
Don't wait for the waiter, pay your tab with Tabster! Get introduced to their team here: