We talked to Laura Sagen, the founder of The Hair Fuel, an all natural vegan mask that improves hair growth. The product is sold on a subscription basis via an e-commerce platform and social media. Find out why The Hair Fuel is a product-market fit, what kind of investors they're looking to attract and why they chose Leapfunder as their online funding platform.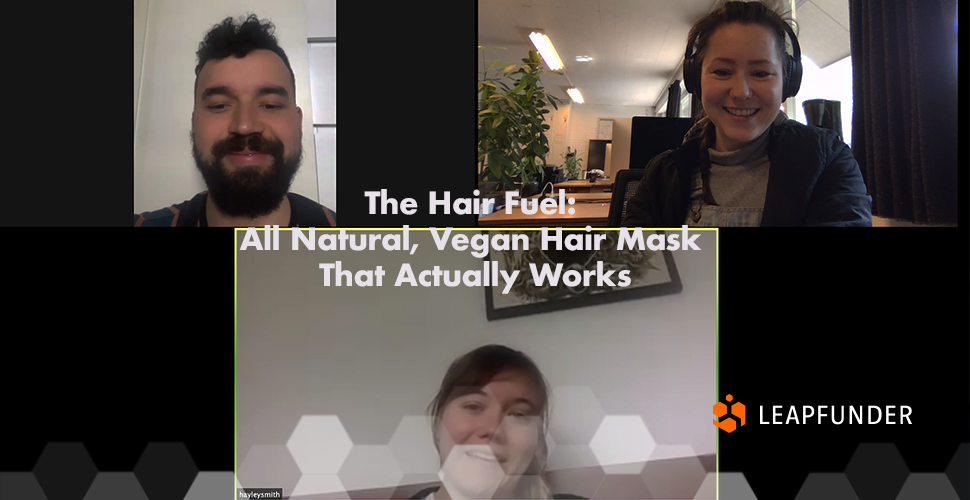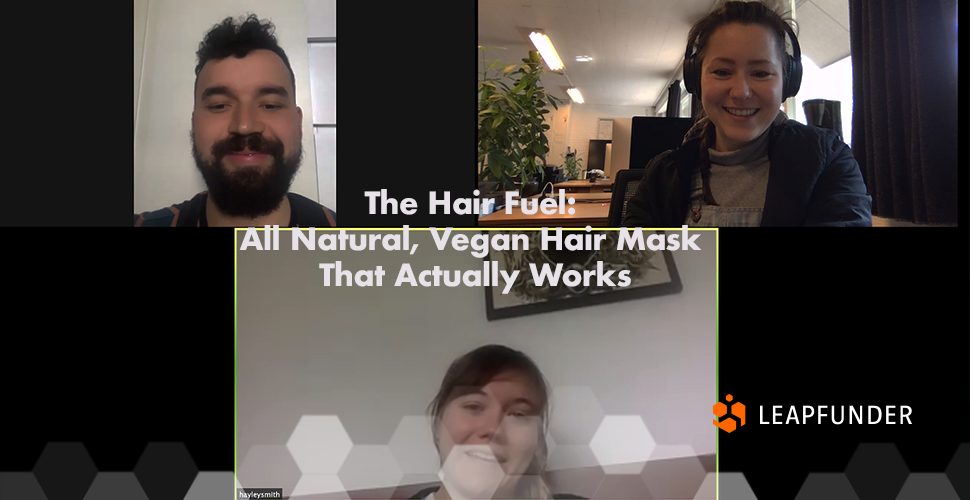 1. Hi Laura, thank you for agreeing to do the interview. Tell us about The Hair Fuel, the idea that got it all started and the amazing team behind it.
Very welcome, it's a nice change of pace to be interviewed! The Hair Fuel is an all-natural hair growth mask sold on a subscription as a kit, delivered right to our customers' door. It stands on the crossroads of startup and e-commerce. We leverage a lightweight e-commerce approach and tech solution to sell our customers a physical product with a breakthrough approach and formulation.
The back story is personal: when I was struggling with my own hair growth issues as a result of a bad perm, I found that a lot of solutions on the market were either too costly, had obscure chemicals or just didn't make sense. For example, why should I put a hair growth solution on the lengths of my hair? This is not where the hair is growing from! It grows from the scalp, so that's where I focused my attention.
While we are a Dutch BV company, I myself live in Amsterdam and the team is spread around the world: our manufacturing facility is in Lancashire, UK; PR and Influencer marketing is handled by Hayley in London; Social Media strategy and implementation is driven by Alex in Dublin; Tech support and Maintenance is trusted to Tony in Germany; our customer support is run by Denise out of Philippines. We also have strong relationships with the lab in Devon, UK who first helped us to perfect the formula, a creative agency in Serbia and a digital marketing agency in the Netherlands.
2. What problems are you trying to solve? What are the benefits of The Hair Fuel and why is it a product-market fit?
The problems we are solving are slow and non-existent hair growth as well as excessive hair loss. While the reasons are many: perimenopausal, stress, hormonal – all focus on one thing: blood flow to the scalp. When the hair follicle enters a vicious miniaturisation cycle, it becomes very hard to stop; in order to break this cycle, one really needs to examine subcutaneous blood flow. However, with maintaining our stance against animal cruelty and environmental pledge, it was important to come up with a solution that ticks all those boxes, too. The Hair Fuel is vegan and 100% natural, I often joke that it's so safe you can eat it.
When it comes to product-market fit, this goes beyond just finding the right market: into how to serve it and ensure hair success stories amongst our customers. From our weekly transformation program that our customers get on-boarded to, to regular monthly subscription boxes, to the sensation which the mask creates every time it's applied on the scalp – everything is set to make you feel cared for as well as reinforce a habit-building loop. The latter is essential to create behavioural mindset shifts in order to provide the results people come to us for. After all, you need to use the product regularly in order to get the results, so we need to make sure that you use it and enjoy yourself while doing so.
3. How much growth potential do you see for The Hair Fuel and what type of investors are you looking to attract?
To paraphrase Bill Gates, we focus on creating value, and if we're lucky enough to capture even a fraction of that created value – we'll never be poor. Hair growth is a process that literally never stops, plus we associate so much of ourselves with our hair making our cognition literally dependent on how we perceive ourselves. "Bad hair day" isn't a myth. It's very real, often in insidious ways. So there is a lot of insight and a lot of value to create and to capture for us. 
We were lucky to raise our minimum investment amount right off the bat and were conservative when setting our investment goals leaving us some room to breathe if we needed to. A 'dream' investor would have an innate ability to challenge in a compassionate and intelligent way. Someone who can share their network, skills and expertise as necessary, too. It helps if their experience is in a similar industry – whether e-commerce or cosmetics, but this is non-essential as we see the benefit in diversity amongst our advisors. 
Bottom line is, I have launched this company on my own. I have many blind spots. I need someone whom I respect and trust to tell me what we're doing wrong but who also shares the vision of value creation for the ultimate beneficiary – our customer.
We ask all interested parties to first drop us an email to hello@thehairfuel.com prior to requesting access to our Term Sheet on Leapfunder. We then schedule a call in order to see if we are the right fit. It's also a good opportunity to answer general questions that potential investors may have – and take it from there! We do not grant access without this step. 
4. You chose Leapfunder as your online funding platform. What makes it the right tool for your startup, and what do you expect from the round?
Leapfunder opened up access to the network that I, as a non-Dutch-born entrepreneur, haven't had access to previously. I was approached for direct investments, but the streamlined process and standardisation of convertible notes make those negotiations easier… simply removing the need for those negotiations altogether, and the complexity that comes with it. 
5. What are your plans for the upcoming months? Tell us about your go-to-market strategy and the plan to acquire customers.

I was invited to give this interview about a month ago, and the world has changed rapidly since. While our plan to grow and expand has not changed – focusing on B2C digital outreach and working with the media, the speed at which we do so, certainly has. It highlighted the urgency.

The demand has increased while our supply chain needed reconsideration. We are currently negotiating with the US fulfilment partner in order to cater better for our US customers in the same timely manner as we do to our European clientele. Once that is in place, our organic SEO-based sales will have an added boost of paid advertising that can skyrocket overall revenues. I am cautious to grow too fast, so ensuring the rigidity of our supply chain is key.

When many businesses were cutting costs and firing people two months ago, I found myself making a number of investment decisions while we worked on our media campaigns back in March. It was unnerving to go against the market, but we started seeing early seedlings from that work. It turned out that many people confined to their homes want to understand what 'self-care' really means – something which our product caters for and educates about. Hashtag #hair has never been more popular as people are looking for creative at-home ways to look after their hair. Besides, even after the time when we could safely leave our homes, our preoccupation with how we look and how we feel about ourselves won't ever stop.
Thank you very much for sharing your story, Laura. We wish The Hair Fuel the best of luck!