As a startup founder who sold her company, Maaike de Reuver is familiar with both the problems the startups encounter, and the investor landscape. She joined Leapfunder as a Community Manager recently, and her first Round Table Session is already behind her. Find out more about her background, how she feels she can contribute in shaping the Dutch startup ecosystem, and about the upcoming Leapfunder party.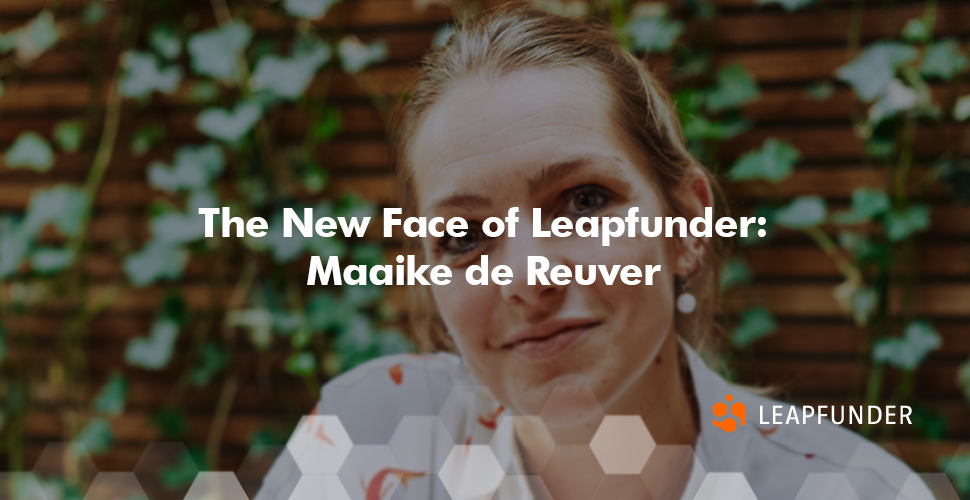 Interview with Maaike de Reuver
1. Hi Maaike, welcome to the team! One Leapfunder party is already behind you and the next one is on April 28th. Could you please present yourself to our investors & startups? Tell us a bit about your background and the startup you founded.
Thank you! I am very pleased to be part of the Leapfunder team since the beginning of March. My full name is Maaike de Reuver, I am 28 years old now. When I was 21 I started my own company, WE CANTEEN, which organizes catering in company restaurants, in cooperation with local entrepreneurs. In 2014 we sold 51% of the company to a facility company, after having worked for/with them and building everything up for three years. Recently, I stepped out of the company in order to start being an entrepreneur again. Since March this year, I am working as a freelance food journalist and editor, and I am Leapfunder's new Community Manager. I have organized the first Round Table Session on March 31st, and the next one will be on April 28th.  
2. What is your vision for the investor landscape and what are your tactics in shaping the startup ecosystem?  
I think building up a company is one of the most valuable life lessons a person can get. As Leapfunder, we can help startups, among other things, by introducing them to investors. The investor landscape is sometimes invisible, but it is very valuable and even essential for the maintenance and growth of the startup ecosystem. My tactics include treating investors as good as I can, making them understand how valuable they are to the startup industry, and making sure they enjoy it as much as before, perhaps even a little more!
3. How do you feel you can contribute in shaping the Dutch startup ecosystem?
I really enjoy being a part of the Dutch startup ecosystem again. With my experience in setting up a startup, I can identify myself with the current Dutch startups. I am familiar with the problems they encounter and can help them with my experience and network if necessary. On the other hand, when I sold my own company, I got familiar with the investor landscape pretty well too. Even though Leapfunder is based in Amsterdam, we're an online angel investment platform for startups and investors from all over the country,  from all over the world even! Our network is very extensive in Amsterdam, and we could increase awareness in other parts of The Netherlands, in order to connect even more startups with investors. I am living in Eindhoven, a city in the south of the country, which makes it easier for me to broaden Leapfunder's network outside Amsterdam. I have already planned the first Round Table Session in Eindhoven, it will take place on May 12th.
4. When will you feel that your journey at Leapfunder has been a success?
When everybody in the startup ecosystem is familiar with our platform, and we celebrate the connections between the startups and investors by organizing Leapfunder parties every month in every Dutch city.
5. And the last question, tell us about the upcoming Round Table Sessions. When? Where? The best way to RSVP? What to expect?
During our Round Table Sessions, startups and investors get the chance to meet each other in person. We notice connections between startups and investors when they're having a chat or a drink together, which is why we also call these events Leapfunder parties. You can find the dates for the upcoming parties at our website: https://www.leapfunder.com/events. The next event will take place at the B2 building in Amsterdam on April 28th. If you wish to attend it, please let me know by sending an e-mail to maaike@leapfunder.nl. You're more than welcome to join and I hope to meet you in person at one of our Round Table Sessions!
Thank you for introducing yourself Maaike, and the best of luck at Leapfunder.
Check out Leapfunder events and sign up for a Round Table Session.