Welcome to the exciting startup world! You are following your dream to become a startup legend. You've already got your team, you are working hard to find your product-market fit, and you have probably estimated how much cash you need to achieve your milestones. So what now? Well you, like all other mortal startups, need funding in order to achieve those goals. So where will you get the funding from?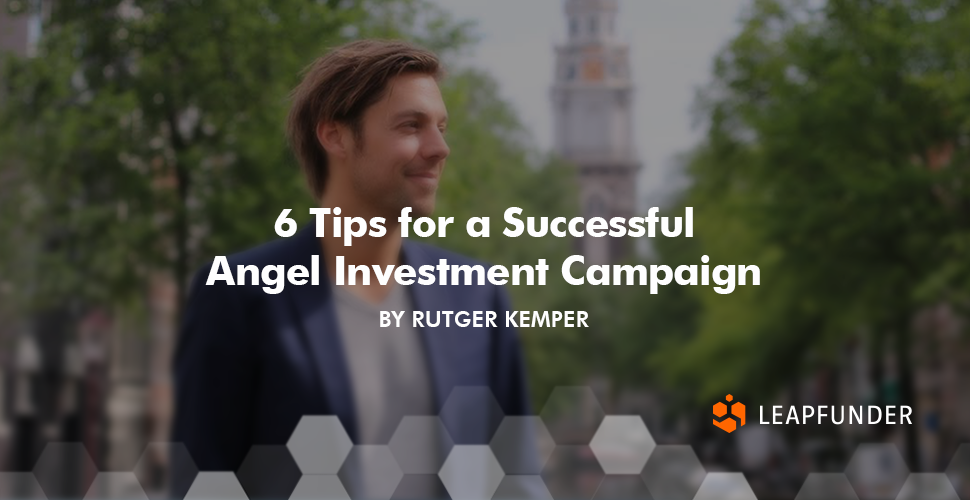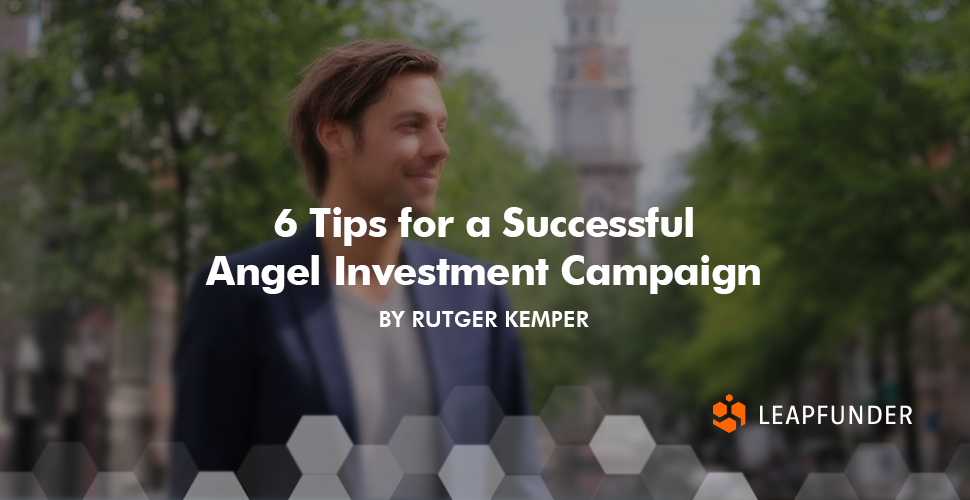 First stop: friends, family and fanatics, the people that surround you and believe in your proposition. They will be the ones to support you with the first influx of cash that will get you on your feet, at least for the first couple of months. But, what if you don't have enough sources surrounding you? What if your friends, family and fanatics are not in a position where they can help with funding?
This is where you turn to business angels. Business angels are people who can support you with growing your business from a very early stage. They could be serial entrepreneurs, former board members of large corporations, and other specialists, and they can deliver significant value to your startup by not only becoming investors but also by mentoring you and your team. You can think of them as funding superheroes; they come in when you need them the most, hence the term 'Angel' investors.
But how do you reach them if they don't know of your existence? By doing an Angel Investment round online! That is the way to get your business proposition out in the open and have a higher chance to get successfully funded. But remember, it is hard work! 6 tips for a successful angel investment campaign:
Tips for a successful angel investment campaign
An angel investment campaign is not crowdfunding
First of all, let's highlight that there is a difference between an angel investment campaign and a crowdfunding campaign. Where a crowdfunding campaign is intended to reach as many people as possible, an angel investment campaign is designed to reach a specifically targeted group. In a crowdfunding campaign, a lot of people will invest little amounts, whereas, in an angel investment round, you will receive higher amounts from fewer investors.
An online angel investment round is actually not that different from a traditional offline angel investment round. Most business angels, that invest larger sums of money, still want to meet you in person. Introductions are made online, the business plan is downloaded and read thoroughly, but still, you need to drink a cup of coffee, or two, with the investor. The best way is to invite potential investors to your office as they like to meet the team and see in what environment you operate. It can take time to build a relationship with your investor, but this can be very valuable in the long run.
Discuss your terms and conditions with investors before you go live
Convertible notes are the emerging standard for investment in early-stage startups. When you use convertibles, you have to agree on the interest, discount and cap. You can discover what investors see as sensible terms and conditions by discussing these before you go live. If both parties agree, you know that there are investors who will invest in your startup. It is not uncommon to see startups that set up their terms and conditions by themselves before going live, only to find afterwards that no investors are willing to commit to those terms. If you discuss your terms and conditions in advance, your partnership with your investor will be stronger.
Bring your own minimum
When you turn on the switch for an online campaign, your proposition is published online, and your 'capital raised bar' starts at zero. Before you go online, you should already have a few investors that have committed to invest. Your campaign will look a lot better if the 'capital raised bar' has already been filled to some extent. No investor wants to make the first step. If you have capital committed, then it is a validation on its own. If you have discussed the terms and conditions with the investor, as mentioned in the previous tip, then this will not be a problem.
Get ready for the long haul
Most platforms will help you get your proposition online and will help you with all the required documentation. However, you, the startup, will be in charge of running the campaign. You have to get the word out there, you have to become known. You can do this online by promoting your campaign on social media, but most of the work will be done offline.
You often hear the question, is there an investor-café somewhere? A magical place where business angels are lined up to listen to your pitch and invest on the spot. Well, there may not be such a magic cafe, but there certainly are places where investors do gather. Business angel clubs are not easy to find, so you have to ask around. Tip: to find potential investors visit places where startups are, like co-working spaces, accelerators or incubators. Also, there are pitch events, meetups, startup related workshops etc. And think about this: almost all startups that have been around for a while have investors. Ask fellow startups how they found their investors.
Investors know investors
When you have received an investment from an investor who is not from your network, remember that investors often know more investors. Don't be shy to ask if other investors can help you. Tip: Don't ask for money directly, instead ask for an introduction. Also, if you have met with an investor who decided not to invest, you can ask him if they might have valuable contacts you could be introduced to. Investors are always happy to help.
Aftercare is important
When you have successfully raised your capital, it's only logical that you immediately want to continue to work on your business. But remember, you must never neglect your investors! An investor can be a precious asset because they have knowledge that comes with experience and can help you a lot. Remember, that if they invested in your company, it is also in their best interest to help you, and they will, so don't let the opportunity pass. Send them a CEO update once a month, invite them over to discuss how things are going from time to time, and continuously ask them for advice and feedback. The investor will be able to see you grow and see your competencies. Who knows, when you need other funding round, they will be there for you.
So to sum it all up. It is hard work to get your funding round up and running, it is hard work during the funding round, and it is hard work after the funding round. If you take into account the tips mentioned here, it can make your life a little bit easier.
Discover promising startups, learn more about Leapfunder and investing in startups via convertible notes: