Video Media Group (VMG) offers innovative and powerful proprietary video solutions that create video advertising inventory and monetization on all screens. At the moment, the VMG InPageVideo advertising format is their most successful video advertising format for web publishers and advertisers. Find out what problems they're trying to solve, what kind of investors are they looking to attract and why they chose Leapfunder as their online funding platform.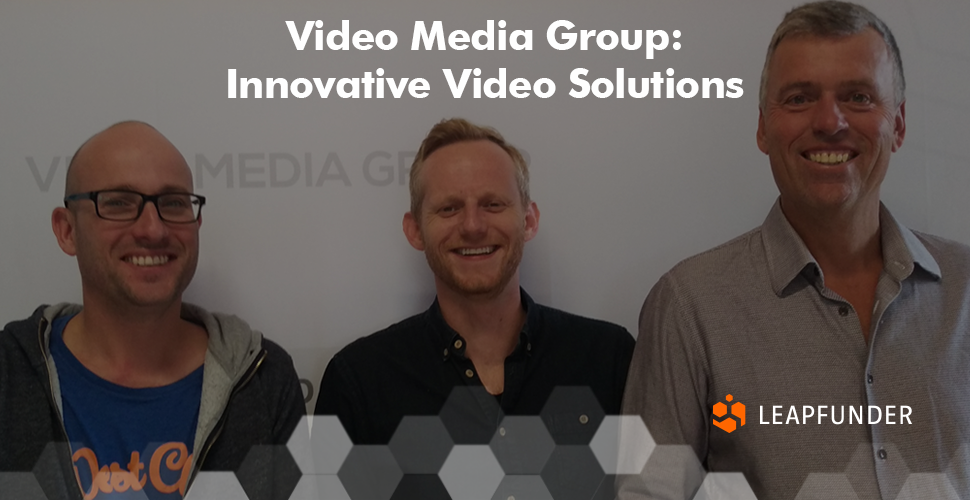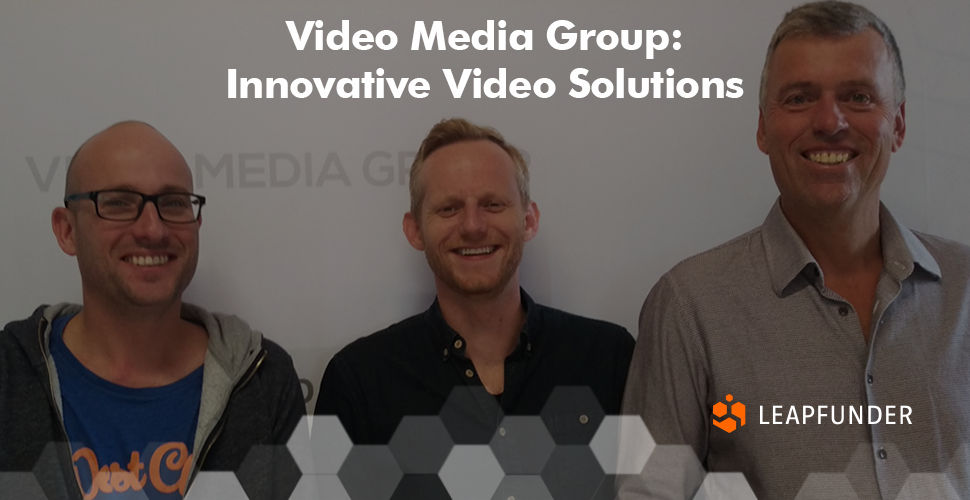 Interview with Video Media Group
1. Hi John, thank you for agreeing to do the interview. Tell us about Video Media Group, the idea that got it all started and the amazing team behind it.
Many web publishers are looking for new ways to increase or even start earning video ad revenues. They wonder how to tap into the growing revenue stream of TV/video advertising volumes being spent online. The VMG out stream video ad format answers that challenge and is also a smart solution for the problems we (the founders) encountered during our previous work in online media (both from an advertising quality effectiveness and technical perspective). Namely: how can we advertise with video commercials on target group relevant websites that don't have (enough) video content.
Video Media Group has developed a video advertising solution for the publisher without the need for video content. It is called InPageVideo and it is technically a standalone video advertising player backed by a modular video advertising platform. We have developed it and WSA (Amazon Cloud) hosts it for optimum performance. In order to experience it for yourself check the demo out.
Three founders that have been working in the online video industry for many years and created the company based on ideas from previous experiences manage VMG. Currently, the VMG team consists of eight dedicated people, most of which are developers.
2. What problems are you trying to solve? How does Video Media Group exactly work, what are its benefits and why is it a product-market fit?
We solve the following problems:
Publishers are struggling to monetize their website(s). Most of them see revenues from traditional banners stalling or even declining and can't really profit from the growing online video advertising market. With VMG's InPageVideo ad format, they can.
Marketers/advertisers are not able to advertise on premium target group related websites (that have little or no video content) with a video commercial. With VMG's InPageVideo they have access to a completely new video advertising landscape.
 The demand for video advertising space increases rapidly, but the inventory cannot keep up with that pace, creating a vacuum filled in by VMG's InPageVideo.
Advertisers, in general, are worried about questioning ad visibility and video ad viewability, response rates, web title quality and brand safety issues. VMG's InPageVideo addresses those issue and challenges wholeheartedly and convincingly.
This is VMG's fourth year and it has been profitable almost immediately from the start. The VMG's InPageVideo ad format is fully accepted in the video advertising market by now and has become a standardized product. We reach more than two million people across hundreds of websites on a daily base (measured in the VMG Video Platform).
3. How much growth potential do you see for Video Media Group and what type of investors are you looking to attract?
Our stream video has seen broad market acceptance over the past two years and is now entering an accelerated growth phase. We also see a growing VMG development roadmap and we need to increase our development capacities to avoid being limited in growth. We are looking for investors interested in online media/advertising technologies or the ones looking for companies that are on the verge to scale up.
4. You chose Leapfunder as your online funding platform. What makes it the right tool for your startup and what do you expect from the round?
It is difficult to evaluate a startup tech company, select and find time to meet potential VCs and come to an agreement. We appreciate the convertible loan structure and the fact that Leapfunder takes care of time-consuming tasks such as drafting contracts and getting in touch with multiple investors.
5. What are your plans for the upcoming months? Tell us about your go-to-market strategy and the plan to acquire customers.
We will surpass the €1 million turnover this year (with profit) and we started our contract-based work with the largest Benelux publisher. In the upcoming months, we want to grow the development team in order to faster release the new platform features needed to better serve Tier 1 publishers.
Thank you for the interview, John. We wish Video Media Group the best of luck!

Find out more about Video Media Group and discover promising startups!