Vimma is a nano-influencer marketing startup launched by Outi Pietilanaho, the company's visionary, and Mykhailo Loginov, the product wizard. With the help of the technology platform they have developed, companies can engage hundreds or thousands of consumers scalably, and thus reach millions of people. The platform is challenging existing marketing methodologies with authentic and engaging ads. Find out what is the secret to their great product, why they chose Leapfunder as their online funding platform, and what kind of investors they're looking to attract.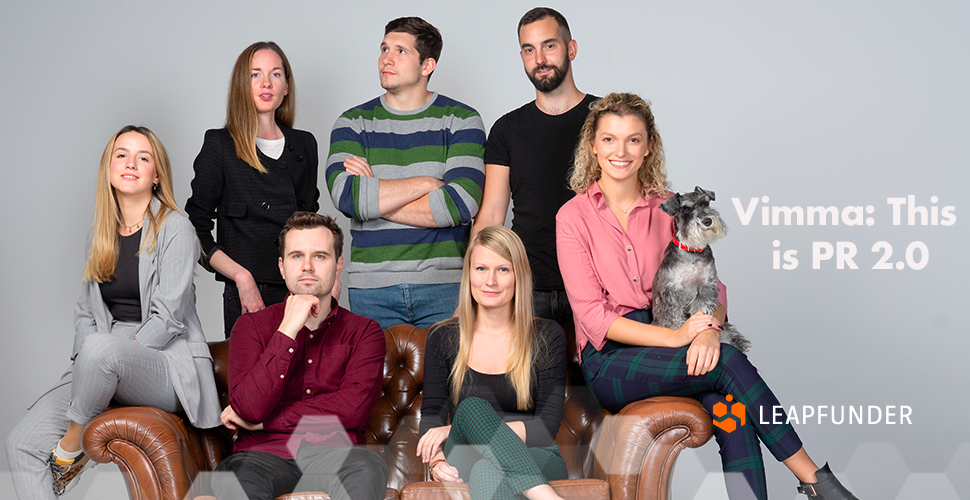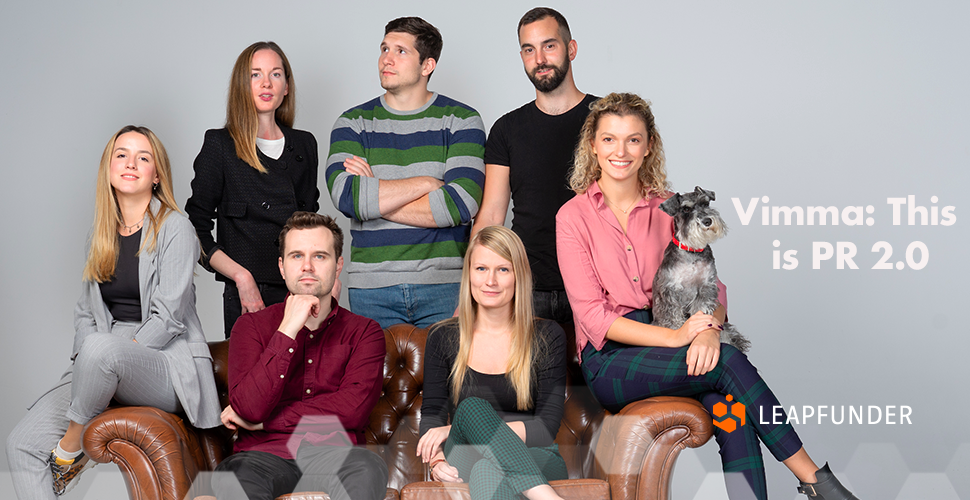 1. Hi Outi, thank you for agreeing to do the interview. Tell us about Vimma, the idea that got it all started, and the amazing team behind it.
The story of Vimma started about a year ago, with my co-founder and me wanting to help companies with their marketing. I've been working most of my career in marketing, and from very early on, I realised how hard it is to get your voice heard as a brand. Consumers today are bombarded with more than 5000 ads every day, and it seems almost impossible to create meaningful interactions between brands and consumers. 
But we figured that consumers could have meaningful interactions with their friends, family, and networks, talking about brands and products — and this is the most powerful way of marketing! And that's how we ended up building software that leverages the voice of regular consumers, and 'nano-influencers', people who are active in social media. 
The idea that first inspired me to establish Vimma surfaced while I was building my own cosmetics e-brand a few years ago. When it came to the point of deciding on the best advertising method, I refused to use regular ads because I thought that they just felt meaningless and did not cater to tell a vivid story to my audience. 
I started to engage people to talk about my products and to give positive reviews on social media, and I saw it working better than any other channel. That's when I realised that an authentic word of mouth is the best marketing investment a brand can do! 
We started in 2018 with just myself and my technical co-founder. Today we are already a team of 7 people, with strong technical capabilities and commercial insight. In the technical team, we have two full-stack software engineers, one machine learning engineer, and one person working with data analysis.  
Additionally, we have one person working closely with the brands and business development, and another one taking care of the relationship with the content creators.  
2. What problems are you trying to solve? What are the benefits of Vimma, and why is it a product-market fit? 
The technology that Vimma has commercialised is an AI-powered consumer advocacy platform challenging existing marketing methodologies. Vimma's platform enables brands to connect to their customers and incentivise people to make product recommendations on social media. With our software, brands can engage hundreds or thousands of consumers scalably, and thus reach millions of people. 
The problem we are solving is that grown immune to advertising. Nearly 20% of all consumers are using ad-blockers today, and the ad-blocking industry has seen a 30% year-on-year growth. If the trend continues, by 2024, less than half of the general population is reachable by display advertising. Google and Facebook dominate the current market of digital advertising by 60%. The two major players own much of the inventory and channels, and have minimal incentive to change, even if the consumer behavior trends show that advertisement is under enormous pressure to change from the status quo.  
3. How much growth potential do you see for Vimma, and what type of investors are you looking to attract? 
The industry itself has seen a staggering growth from $2 billion market size in 2016 to $9 billion in 2019, and I'm confident that this is just the beginning. Digital advertisement is on the verge of a disruption, as traditional advertisement does not speak to consumers anymore. 
We've calculated that we have a $4.5 billion market share to capture with our product. We're looking at growing our position fast in 2020, as the market has much demand for software like ours.
We already have a group of investors backing us up. Most notably, we have teamed up with one of the best AI-focused venture capital funds, AI Seed, who led the investment round with a more significant investment. Additionally, we have a handful of angel investors backing us from different industries, all with the common vision of a new type of media and advertising industry led by consumers and individual content creators instead of corporations. 
4. You chose Leapfunder as your online funding platform. What makes it the right tool for your startup, and what do you expect from the round? 
We are based in London, UK, but we recently graduated from Startupbootcamp Commerce program in Amsterdam and got introduced to Leapfunder through the accelerator program. Leapfunder has already helped us create a network among private investors in the Netherlands and beyond, and we found that the platform is an excellent tool for connecting us with individuals who can help us grow.  
We are currently filling our funding round with Leapfunder, which will give us an additional boost to further grow our user base. Currently, we have 1000 people using our platform daily, and we are catering to approximately 20 brands. We are aiming to 10X this number during this year, and the additional funding will help us reach that goal.   
5. What are your plans for the upcoming months? Tell us about your go-to-market strategy and the plan to acquire customers.
During the past few months, we have already experienced very rapid growth of users on our platform. In the upcoming months, we are planning to place more software development efforts on automating some of the onboarding processes that will help us grow faster. 
Until now, we have used traditional B2B software sales as the methodology to acquire brand customers. Recently, we've been developing automation and accelerate the brand acquisition process, by automatically detecting the suitable brands from social media, and then reaching out to the targeted and pre-selected brands. If successful, we will be reducing the sales cycle significantly.
We have multiple methodologies for the go-to-market with the consumer advocates. Most importantly, we have built capabilities to analyse and contact consumer advocates on social media. With this methodology, we can automatically match advocates that are not yet on our platform to any existing brand campaign with detailed specifications.  
This acquisition method has also been received very well by the advocates. The majority, 50-60% of them, react with interest to what we have to offer on our platform.
Thank you for sharing Vimma's story, Outi! We wish you the best of luck in your future endeavours.
Join our network of startups & investors!