Wavy Earplugs designs, manufactures, and sells premium earplugs, with great acoustic performance and an amazing fit that keep your hearing protected so you can do what you love. At the moment, their focus is on the watersports market. They're preventing users from infections like swimmer's ear and surfer's ear. Soon they'll tackle markets like construction, noise sensitivity, and sleeping as well. Find out more about the benefits of Wavy Earplugs, their growth potential and their live round.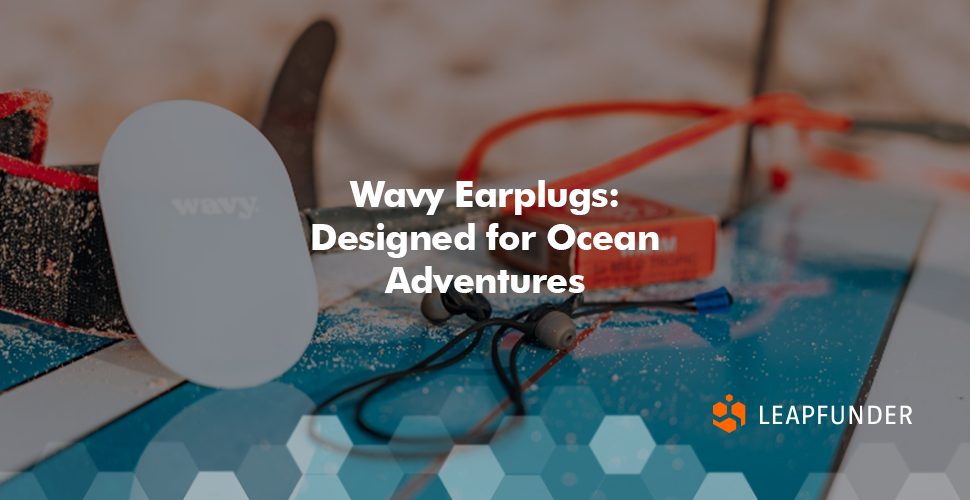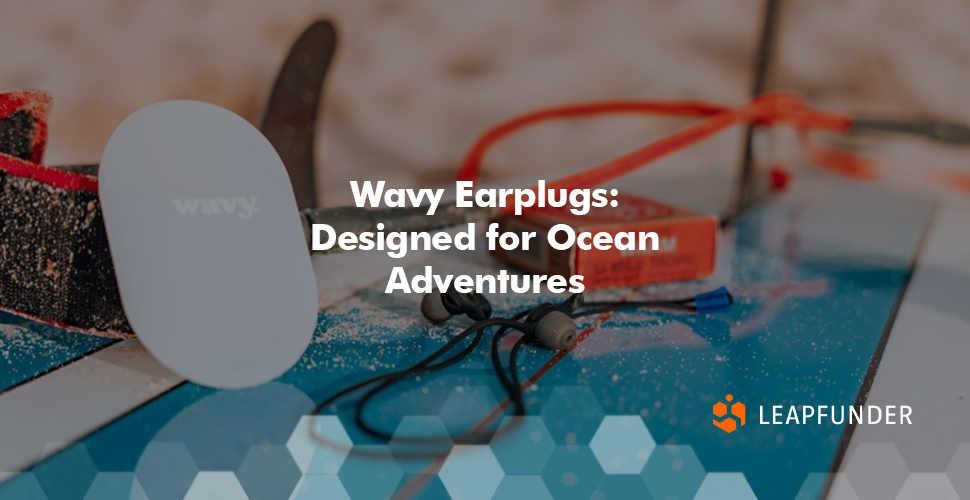 1. Hi Loïc, thank you for agreeing to do the interview. Tell us about Wavy Earplugs, the idea that got it all started, and the amazing team behind it.
Thanks for the opportunity. I'm an Audio Engineer from Amsterdam. I started my career working in music studios and at events. In my free time, I like to do watersports.

The reason I was triggered to start a company in the hearing market is that in my audio/music career and free time activities, I have seen a lot of people damage their hearing while doing what they love the most, for example, surfing, swimming or going out. When people are protecting their hearing with traditional universal earplugs, they always compromise on sound, all-day comfort and even on the looks of the product.
We develop a unique product that delivers great protection, comfort and sound. Besides that, we aim to develop a product and brand that can be worn proudly. Our team met at the audio startup accelerator program called "Accelerace". It's an initiative from a.o "Bang & Olufsen". I'm the CEO Audio Engineer and Founder of Wavy, Mikall Hallstrup is the Head of Product and Tyge Vonsbaek is the Head of Brand.
2. What problems are you trying to solve? What are the benefits of Wavy Earplugs, and why is your startup a product-market fit?
We see 3 main problems in the hearing market:
Products are not comfortable and durably built

Audio and communication are muffled and not clear

Brands and products are designed and marketed as (boring) medicines and do not build a connection with their target audience
We have created a unique product that is durable, with optimal comfort and clear sound.

Here are indicators that we have a product-market fit:

Customers are sharing their pleasant experiences with us on social media

Repeat orders

Questions about new versions, product improvements and our plans for the future

We don't have to explain to our customers why the product is designed the way it is, they understand the benefits themselves
3. You have a live round on Leapfunder. What makes it the right tool for your startup, and what do you expect from the round?
Leapfunder's framework enables us to easily get international investors on board. For a cross-European startup with a broad international network, this is important.
We expect to build a great active relationship with the Leapfunder community and bring Wavy to the next level together. 
4. How much growth potential do you see for Wavy Earplugs, and what type of investors are you looking to attract in this round?
Our goal is to be available in all hearing protection markets from construction to sleeping and going out. The full hearing market is huge and there is a lot of growth potential.
We're looking for smart investors that have knowledge in the fields of D2C, manufacturing and/or sales and marketing.
5. What are your plans for the upcoming months? Tell us about your go-to-market strategy and the plan to acquire customers.

In the upcoming months, our main focus will be to scale our D2C channel, build partnerships with selected organizations and test out new markets.
Thanks a lot for sharing your story, Loïc. We wish Wavy Earplugs the best of luck.
Join our network of startups & investors!