We chatted with Yori May, the Managing Partner for Benelux at torq.partners. This consulting firm provides fast-growing businesses with the knowledge, support, and stability they need to continue growing at the right pace. He first got connected to the startup world when he worked as the Global Finance Director at Startupbootcamp, and what he likes most about entrepreneurship is shapings things the way you envision them. Find out how torq.partners helps companies create stability while growing their businesses, which lessons for founders Yori shared with us, and what he thinks is the next big thing in the startup world.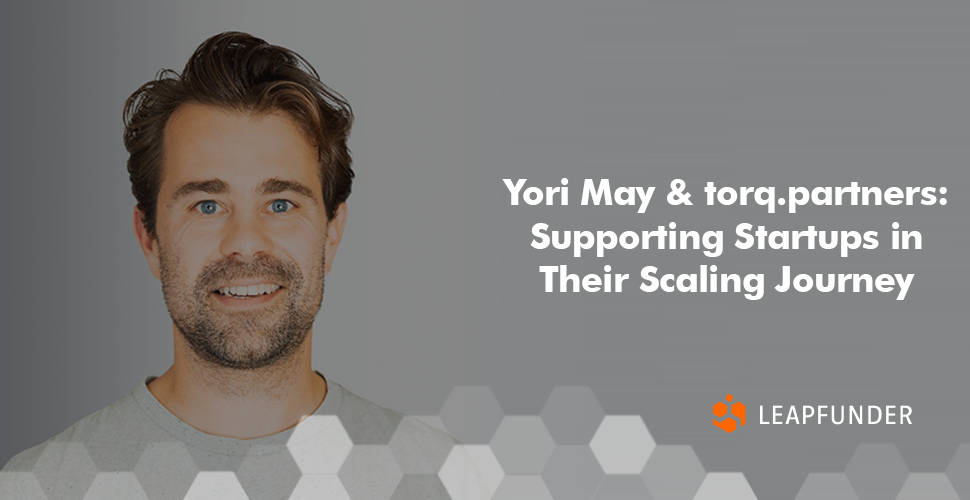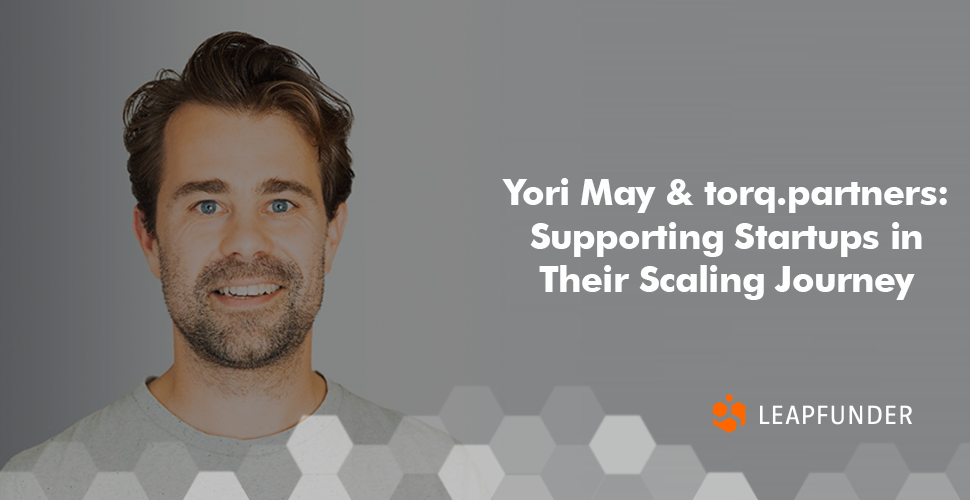 1. Hi Yori. Thank you for agreeing to do the interview. Could you tell us about your background and how you entered the startup world?
I started my finance career and worked in management consulting, mostly for bigger SMEs. After working in the traditional consulting world for quite a few years, felt it was time for a change. So I started freelancing and also started mentoring some startups on the side. 
However, I entered the startup world more when I joined Startupbootcamp, a startup accelerator, as their Global Finance Director. It was a very inspiring environment, working with a talented international team and meeting a lot of different founders. While being responsible for finance on a group level, I also did a lot of work for portfolio companies: providing financial advice from the early stages until exit. I enjoy the energy of a fast-paced environment and the possibility to quickly add value, which is important to me.
2. You're the Managing Partner for Benelux at torq.partners, a consulting firm that supports startups in their scaling journey. Tell us more about your mission. How do you help companies?
At torq.partners, our mission is to help fast-growing companies create stability while growing their businesses. Hence our slogan: "stability in motion." We help startups create scalable finance processes so they can have insights into their performance, proactively steer their business, and report to their stakeholders easily. We also help startups with fundraising rounds by providing hands-on support and connecting them to the right investors. Lastly, we offer HR consulting, but at the moment, just in Germany.
We have a diverse and international team of professionals that have all worked with startups before, which adds a lot of value and helps us make a lot of impact on our clients. We help our clients by providing them with industry standards and best practices, having worked with hundreds of startups in multiple industries and countries.
3. Could you tell us what about entrepreneurship particularly attracts you?
What I like most about entrepreneurship is shapings things the way you envision them. We see that the domain we're operating in, "back office" support for startups, is still an area where many improvements can be made. And, with the current changing macroeconomic conditions, it's also important to help your clients proactively and creatively.
We often partner with innovative startups to see how we can embed their services or products into our client's processes and improve our services. So we're constantly exploring the market and seeing many new things, which allows us to keep innovating our business all the time, making it very interesting.
4. What are the top three lessons for founders you learned over the years in the startup world?

Stay focused:

 getting distracted while building a business is easy

. Focus is key to being successful.

I have seen many entrepreneurs struggling with this, and frankly, doing too many things at once is never beneficial to a company

Maintain a healthy lifestyle: stay active when you're busy and have a lot on your plate. It's a common pitfall (also for me), but I'm always positively surprised by the effects of a lunch walk, a morning run, or a bike ride after an intense day at the office

Build a great culture: your team is probably your biggest asset. Building a great working environment helps to attract the right people, motivates your team, and increases employee retention. It also makes your own work week a lot nicer as well
5. What do you think is the next big thing in the startup world? What's working well in the Dutch startup ecosystem at the moment? Which challenges is the ecosystem facing?
Whether focusing on climate change or social inclusion, companies that make a positive change in the world are the next big thing. They're the most important for the future of our planet. We help our clients create viable and sustainable business models. We also see that most investors we work with require that their investments have some kind of sustainable angle and impact. 
We see many positive things happen in the Dutch startup scene: the ecosystem is becoming more mature, there are more sources of capital available compared to a few years ago, and we have access to great talent.
However, many of our high-potential startups still struggle to find investment within the Netherlands, which is a missed opportunity for our country. Government investment evaluation criteria focus mainly on the business case (i.e., short-term return) and less on intangible elements like long-term impact on our economy. I think it's important that we define some key industries/developments that we want to focus on, some kind of national innovation strategy. 
Thank you very much for sharing your story and insights, Yori. We wish you the best of luck in your future endeavors.
Join our network of startups & investors!