Tuesday, October 10, 2023, 09:00 AM
European Angel Investment Summit 2023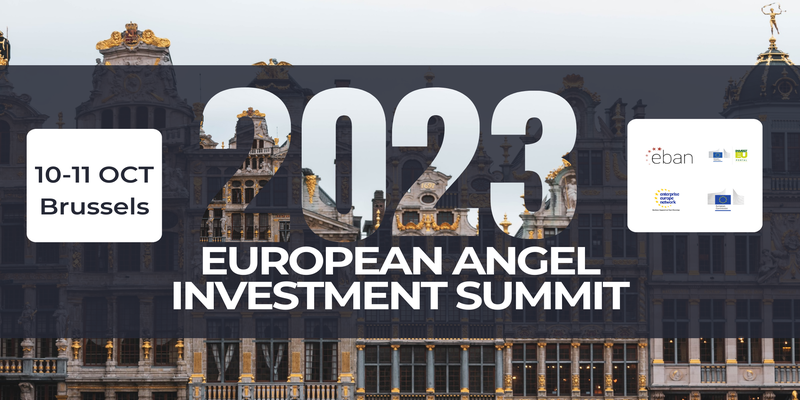 Join the European Angel Investment Summit taking place in Brussels on October 10-11 for free! #EAIS23 is where angels, entrepreneurs and change-makers gather to fuel Europe's growth. This event will allow participants a glimpse into the future, a chance to influence the course of tomorrow & a unique opportunity to connect meaningfully with international colleagues that enable innovations to come to life. In the 2023 edition, several themes will be explored, including:


Fueling Europe's Growth with Ecosystem Collaboration and More Gender Inclusion.

Discovering Angel Investment across the World, Building Bridges within Europe and Fostering Collaboration between Africa and Europe.

The Latest EU Regulations for AI, IP, ESG, and Instruments for Angels and Startups.

Exploring Industry Trends and Sectors to Invest in, such as Impact, DeepTech, SpaceTech and more!


You can expect Inspiring keynotes such as Janneke Niessen, founding partner at CapitalT, serial entrepreneur, angel investor, and passionate advocate for diversity, and Kerstin Jorna, General Director for Internal Market, Industry, Entrepreneurship and SMEs at the European Commission.

And more, as we are EBAN members, our community receive free tickets for #EAIS23 (Offer valid until 10 September, after this, a 50% discount applies) - contact us to learn more about this offer. Don't wait any longer; Register now!