Monday, March 14, 2022, 03:00 PM
Pitch Deck Clinic (Online Workshop)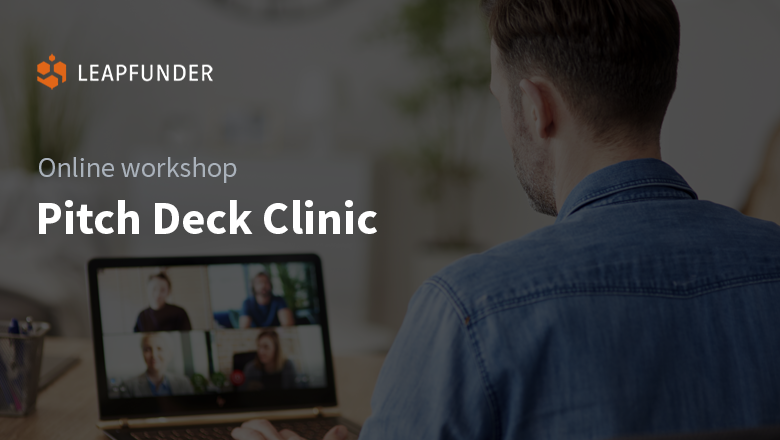 Developing an effective pitch deck is not easy. At the same time, your 10-pager is a key step in attracting investment. Leapfunder can help. In this session, we will show you how to build an effective 'conclusion chain' in a series of simple slides. That series of slides will be self-explanatory in case your deck is forwarded from one investor to another.
It's a group session. By reviewing each other's presentations every company can learn a lot. We will go through everyone's deck, as a group, one by one.

The workshop has proven to be very helpful to many startups. Here are their experiences:
'I found the online Pitch Deck session very helpful and full of insights. Great job at driving home the purpose of the deck, the art of being concise, and building a smart conclusion chain. I have no complaints - it was tough, but I liked your hard-hitting honesty and the opportunity to experience it in a group. Great safe space for constructive feedback!'
'Well-led seminar with useful insights. Informative and with humour.'
'A great training, very easy to comprehend. The best part was the delivery. Loved it!'
Are you wondering what kind of knowledge you'll get at our training? Pay our Academy Page a visit and find out!