Thursday, November 9, 2023, 04:00 PM
Angel Clinic (Online Event for Investors)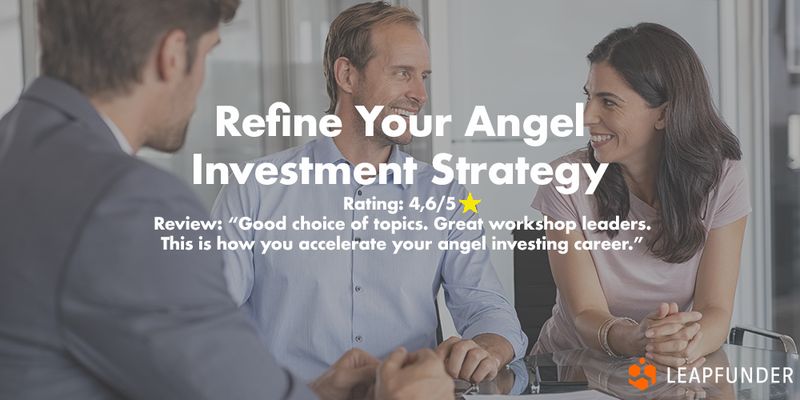 Do you want to refine your angel investment strategy, meet other investors, and accelerate your investing career? This is the workshop you've been looking for. Angel Clinic consists of 3 sessions that will take place on:
November 9th
November 16th
November 23rd


Review: "Great workshop and educationally effective approach in a relaxed environment. The trainers are very experienced angel investors who provide interesting information that goes beyond textbook facts."
Leapfunder's Angel Clinic, rated 4,6/5 ⭐, will give you:
Three sessions (Financial instruments, Pitching strategies, VC termsheet reading)
Invites to our regular online Investor / Startup gatherings
Opportunities to invest with fellow Angels
Access to regular online investment guidance sessions
An Angel Clinic Certificate of Participation

Angel Clinic has proven to be very helpful to investors who want to accelerate their angel investing career. Nothing speaks louder than the experience of our attendees:

"The Angel Clinic increased my legal and financial knowledge and facilitated practice through interactive investment sessions. Talking to startups directly allowed us to put what we had learned into practice."

"Great workshop to exchange ideas about angel investing with others. Very interesting insights on what to take care of when investing from the Leapfunder team."

"The trainer is a great explainer and has vast angel investing knowledge. Compliments on his approach!"




To learn more about Angel Clinic, schedule a short call with us.
We're offering a no questions asked money-back guarantee to the participants.
Spots are limited. Don't miss out on the opportunity to accelerate your Angel investing career.