Some reasons startups & investors use Leapfunder:
Leapfunder makes investing in start-ups easy and fun.
On Leapfunder you can access great startups that are otherwise difficult to find.
Leapfunder legal documents are validated, proven and ready to use.
Investment can start from €1.000. The average is between €5-10k. Amounts have exceeded > €200k.
Leapfunder is known for the use of convertible notes: the ideal instrument for early stage funding.
After conversion investors are pooled. They act as 1 investor in your shareholders meeting.
Leapfunder allows angel investors to exchange investment tips and connect online, improving decisions.
More info for the process below:
Business Plan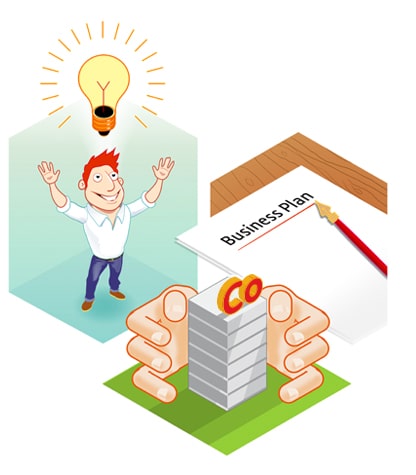 In order to attract investment with Leapfunder you need a clear plan. You write this plan in an Information Memorandum. Besides this it is required to form a legal entity, such as a B.V. or an Ltd. If you have these pieces in place your campaign to attract investors can start by issuing Leapfunder Notes. The Leapfunder Note is a convertible note and has Interest, a Discount, and a Cap. Read more about the Leapfunder Note.
Example
Entrepreneur
An entrepreneur sees an opportunity to develop a software application for the healthcare industry. The entrepreneur decides to raise investment via Leapfunder. He completes his Information Memorandum containing a description of the proposition, the team, a financial plan and the risks. He is convinced that the opportunity is worth starting a company for. He asks a notary to start his company and starts a company called MedicSoftware B.V. Now the Leapfunder campaign can start.
Raise funds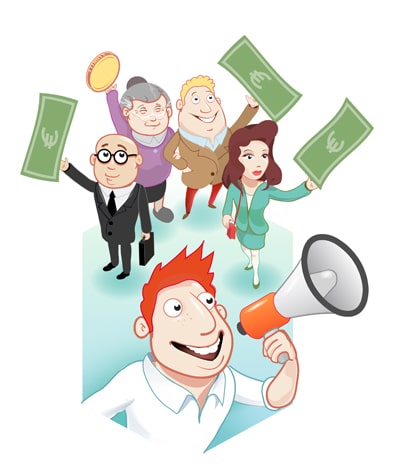 As soon as the Information Memorandum is complete and the legal entity has been created you can put the Leapfunder investment button on your website. All the relevant documentation will appear on your site. Leapfunder supplies a secure plugin for this. Now you can start to attract investors from your environment. Your business will also be presented to investors who have used Leapfunder before.
When investors are convinced of the quality of your proposition they can invest directly. Investors from all European countries can buy Leapfunder Notes in your company.
Example
Entrepreneur
MedicSoftware B.V. needs a minimum of €50,000 to develop a first prototype of their sofware. Together with Leapfunder the MedicSoftware team finds investors including friends, family and other stakeholders. They each invest a small amount. MedicSoftware finds 5 investors for €5,000 each, also 10 investors for €2,000 each and 5 investors for €1,000 each. The Minimum Investment is realised before the First Closing Date and the investment goes through.
Investor
An investor sees potential in MedicSoftware B.V. and invests €1,000 in Leapfunder Notes. The investor receives a confirmation of payment. When the Minimum Investment is achieved the investment is executed. The investor receives notice that the investment has been accepted and the cash amount is released to MedicSoftware.
Successful round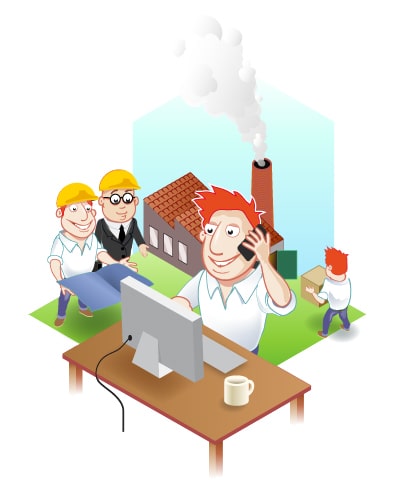 If the investment round has been successful the enterprise can start. An entrepreneur can now use the money for whatever they indicated in the Information Memorandum, for example making a prototype. Now that the investment has been successful the investors get a Leapfunder Note for the amount that they have invested.
Example
Entrepreneur
MedicSoftware B.V. has issued €50,000 in Leapfunder Notes. With this investment MedicSoftware can now develop a prototype.
Investor
A Leapfunder investor has invested €1,000 and will receive a Convertible Note for the value of the invested amount.
Conversion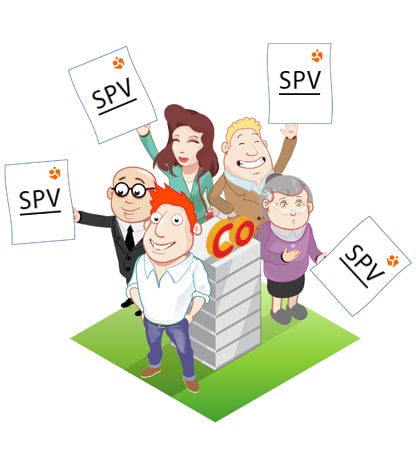 There comes a time when the Convertible Notes will be repaid with shares. This usually happens when a large investor decides to invest. The value of the shares will be determined by the price offered by the large investor.
The Convertible Note holders also get the shares for that price, but with a fixed % Discount, and of course they get Interest on the note. This moment is called the Conversion.
Example
Entrepreneur
MedicSoftware B.V. gets a valuation of €330,000. This triggers a conversion of the convertible notes into shares. The €50,000 of investment has risen in value by 10% interest after one year to a total of €55,000. At this valuation it would correspond to 16.7% of the shares. However, apart from Interest, the Convertible Note holders also get a Discount on the shares, which was set to 20%. The total stake going to the investors therefore rises to 20.8%.
Investor
An investor has invested €1,000. After one year this has risen by 10% interest to €1,100. At conversion there is an additional 20% Discount on the shares acquired. For this reason the investor receives Depository Receipts for shares with a total value of €1,375