One of the most important events in Amsterdam is taking place this week. Startups from all around the world come to Amsterdam Capital Week to meet and pitch for 500+ investors. The event is about two-way connections: participants get to meet and learn to inspire new investments and long-term partnerships. We talked to Shahar Graf, the Program Director at Amsterdam Capital Week. Find out about her background, her role at the most important annual event for startups, and how Leapfunder contributes to the event with its Round Table Session.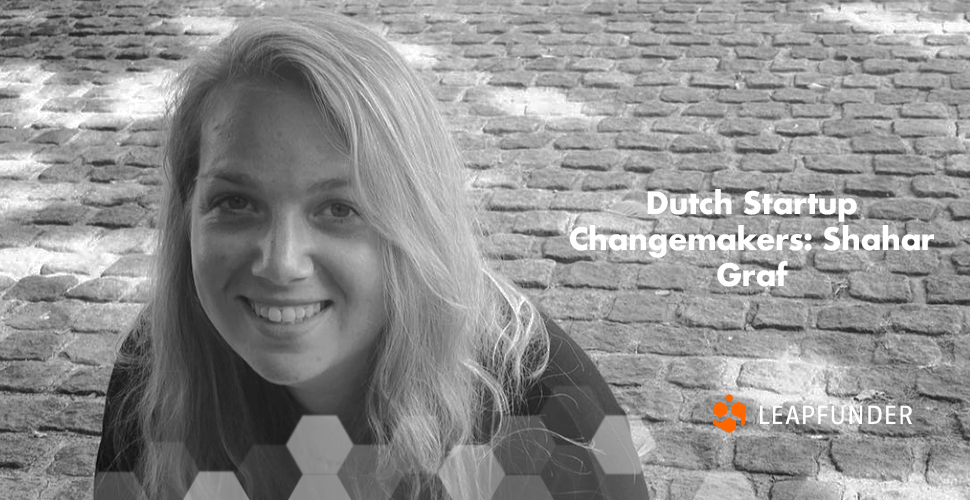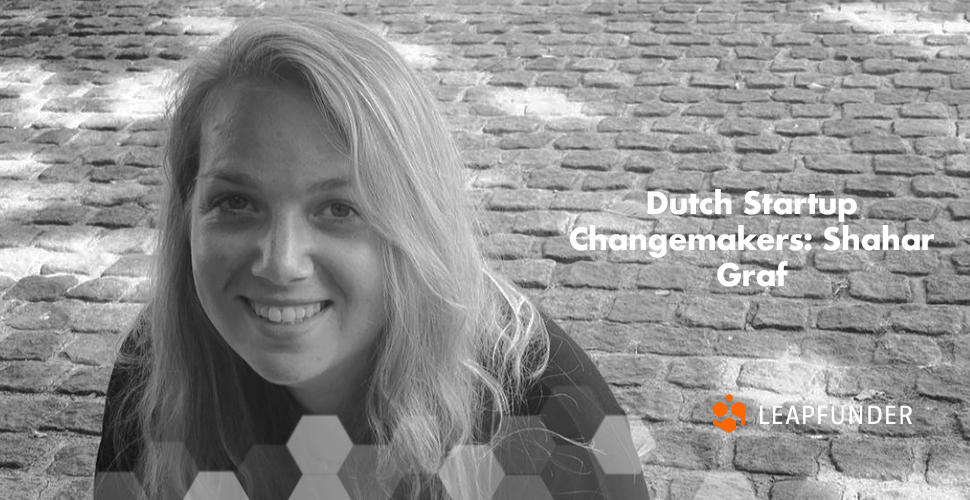 An Interview with Shahar Graf
1. Hi Shahar, thank you for agreeing to do the interview. Could you tell us a bit about your background and your role in the Dutch startup scene?
Thanks for having me! I had a Dutch Professor, during my studies in Israel, who unknowingly convinced me to pick up and move to Amsterdam. Three years and one MBA later, I still don't want to leave.
Growing up with an entrepreneurial father and some IT background, I knew I wanted to be in this field. After the army, I helped run one of Israel's Innovation centres and led a series of TEDx conferences. I discovered that I love bringing people together around innovation and ideas.
I got to know the local tech scene in Amsterdam early on. Coming from Israel, where everyone somehow "works in high-tech", I was curious to be part of the ecosystem's development. I helped the community team at WeWork, and then joined Capital On Stage, where I scouted startups across Europe to match with investors. Next step was to go out on my own and work on my own projects in the startup ecosystem!
It started with CapitalFest last year and continued to more great projects. Now, I'm mainly focused on Amsterdam Capital Week & Angel Island.
2. You're the Program Director at Amsterdam Capital Week. Tell us about your role at the most important annual event for startups.
I was lucky to meet Anouk Bikkel (Founder of ACW) last year and join this incredible concept. We were focused on putting together a successful 4th edition, but more importantly, making sure we add value to the ecosystem. The theme this year is Giving Back, and there are programs connecting people on deeper levels during the week.
Personally, my goal is to make sure we have significant events taking place. Startups of all stages, female entrepreneurs, angel investors, VC's, corporates, young talent – there is something for everyone during the week. We're bringing together the right people to create a vibrant, inclusive week of opportunities in the Dutch tech scene.
3. Leapfunder has a Round Table Session at Capital Week on September 28th. What does this mean for Amsterdam Capital Week? How does it contribute to the event?
The Leapfunder Round Table Session is one of our go-to events! Every year, Leapfunder plays an important role in connecting startups with angel investors during the week. Although founders tend to talk a lot about funding and investment, many don't actually understand the technical details. I've been to a Leapfunder workshop myself, and the level of depth covered is intense. Learning while meeting Angel investors is definitely a valuable and necessary experience for startups looking to grow.
4. You've recently joined Angel Island, the unconference that changes the way entrepreneurs and investors work together. What is it about the startup world that particularly attracts you? What is the thing you are most proud of in shaping the Dutch startup ecosystem?
Yes, I joined the Angel Island team, with an incredible group of people who want to make a fundamental difference in the global tech ecosystem. My focus is on getting the right partners on board, to connect within this ecosystem and become ambassadors for their industry.
I think what attracts me most to startups is that they are the ones creating our future. Where the investments go, our future goes. So much of our world is going to change in the coming years, and it all starts with these entrepreneurs. Whether it's new currencies, life on Mars, developing superintelligence… there are startups behind it. I'm proud to support these companies and help them grow.
5. What do you predict for the Dutch startup ecosystem in the near future? What are your plans, what will you focus on?
The next step for the Dutch ecosystem is to open up with each other. One thing I really value about Israel is the "I've got your back" mentality. If you aren't connected to someone, don't worry because somebody else you know will make it happen. I think the key players of the Dutch ecosystem are still scattered, each focused on their own progress. They need to get closer to each other, be more open, and collaborate. This will take the ecosystem to the next level and make us stronger as a whole.
My role, as I see it, is to create ways of bringing people together to connect and spread ideas. I'm mainly passionate about the future of work, living and education, and how it will all change before we know it.
After a few years working around venture capital, the next step for me is to go into this field myself. I want to help inspiring startups get the support they need, from venture building to raising capital.
In the long run, I plan to launch a venture of my own around conscious innovation and global living. In the meanwhile, I'd like to help others in the process!
Thank you for your time and answers Shahar! We wish you the best of luck in your future endeavours.
Join our network of startups & investors!