Tim Lorijn is the Financial Director and Business Sponsor at Label A, a digital product agency. He acts as an unofficial advisor for startups, helps with setting up the administration and budgeting and matches them to potential investors. Find out what is it about the startup world that particularly attracts him, which lessons for founders he shared with us and what he thinks about the Dutch startup ecosystem.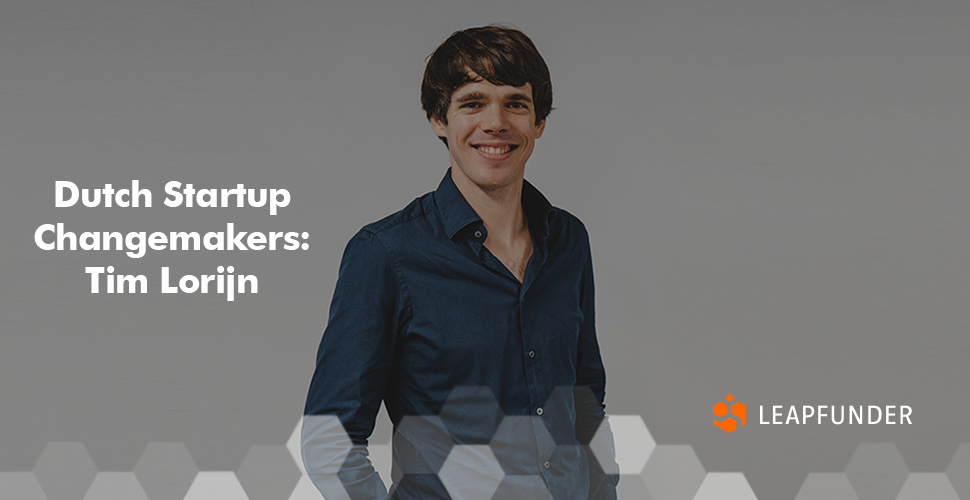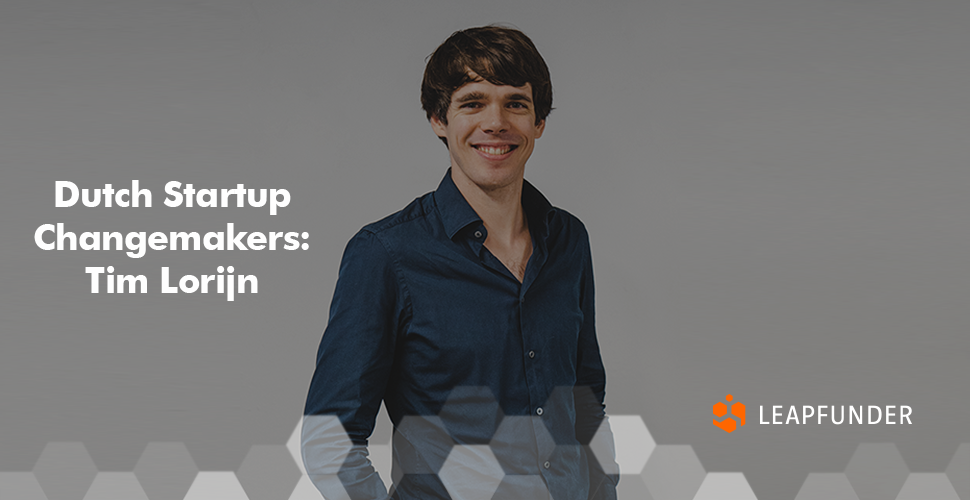 1. Hi Tim, thank you for agreeing to do the interview. Could you tell us a bit about your background and how you entered the startup world?

My startup journey started back in 2015 when I joined Bynder. Even though I was employee number 102, as the first full-time financial I still got to experience the 'figuring out stuff you've never done before fast'. And even though I made my own share of mistakes during that time, it was a blast. I got to experience Series A in 2016, which, as a financial, is a thing, and gained massive respect for the team that has grown Bynder from scratch in only a few years. Through that experience, I came to understand how awesome and unique it is to see a startup grow from its infancy to an international company and beyond.
When I joined Label A a little over two years later, we had an excessive focus on doing our job for a specific type of customer well. We're still doing that, and we've been able to include startups within our business model rather than having to exclude them by nature because of that focus. The type of startups that we help have a very clear vision on their business model and want to bring their product to market within a short timeframe. Because we love seeing products and even companies start and evolve, we're doing everything we can to give these gutsy entrepreneurs the best start imaginable. Examples are Jobner, Figo, Giftomatic, Quan and Homebuddy in just the last two years. 'We're doing everything we can' stretches so far as my personal role towards these startups, where I act as an unofficial advisor, help with setting up the administration and budgeting, and match them to potential investors.
2. You're the Financial Director and Business Sponsor at Label A, which develops user-friendly digital products and ecosystems, based on a strong and clear concept with measurable targets. Tell us more about your mission there!
Ever since we were founded back in 2008 by Chris Hall, we've been motivated by taking away the fluff in digital product development. Our designers and developers talk directly to clients to make sure there's no gap in communication anywhere. Even though this becomes more complicated the more corporate a client gets, we're noticing that our clients really appreciate the direct communication. It creates a 'working together' instead of a client-supplier relationship, which we believe is pivotal in creating speed while maintaining the quality of work. If you're going to work with measurable targets in product development, which is never like climbing stairs but more like a mountain bike trail, you have to maintain open communication.
At some point, we may get the fancy to build the next Bynder, but in the meantime, it's our mission to help kickstart as many digital products as we can. Because that's what we love to do and it gives us fulfillment.
3. What is it about the startup world that particularly attracts you?
I'm just amazed by the ingenuity and creativity of humans to think of these solutions and to slowly see them evolve from just the initial idea to full-fledged companies. That's essentially why I've joined Label A so that I could see more of those products taking shape and that's also why I'm available as a helping hand, advisor and sometimes mentor to startups in my extended network.
4. You love helping startups figure out their next steps. Could you please share 3 constructive lessons for founders you've learned over the years in the startup world?
Fall in love with the problem, not the solution
This is a subject that arises somewhere in the process for almost every startup I've spoken to. 'I really believe that people need this product. I just honestly think that there's a market for this. We should just build this right?' Maybe, but probably not. Those are assumptions and hypotheses which need to be verified. But even more importantly, instead of aiming for a certain product to be built, deep dive into the problem you're trying to solve and then experiment your way towards a solution.
There's no substitute for talking to actual people
As a finance person and introvert, there are certain parts of my day when I'd rather avoid talking. But as I've recently learned again as a business sponsor for the new product Awarehouse that's being built by our Data Team, there's no getting around to going 'outside', striking up conversations, and learning directly from potential users of your product.
Every founder needs one. A mentor can help you evaluate, reflect on your current path, and set goals.
5. What do you think are the next big things in the startup world? What do you predict for the startup ecosystem in the Netherlands?
If I'd start a company now it would be in sustainability, although I realise that's too broad a term. An example: limit the amount of cooling fluid used in air conditioners. Climate change is the hardest problem to solve and we don't have a lot of time to do it. And well, look at solar companies. Solving it doesn't mean there's no business model. Investors know this. I expect the percentage of funding to go into startups with a sustainability angle to rise (even further) over the coming years.
Another topic that interests me is the search for identity combined with the importance of social groups. We've learned the hard way that we're a social species over the past year, and that identity is more than a Facebook page. In an age of AI, with discussions around the future of work and basic income, I'd be very curious to see startups leveraging these concepts to help humans reinvent themselves.
When it comes to the Dutch startup ecosystem, there's so much energy, enthusiasm, and attention currently. But, as a fair warning, if you really want to start your own business and grow it to a good size, you're looking at a lot of uncertainty, late nights, and even potential conflicts in your future. Don't start a business because it's cool and the popular thing to do. Start because you fell in love with a problem or you have a frustration that you can't get your mind off of. Start because you have an unfair advantage compared to other businesses in the market through the experience of your team or specific complementary skill sets. Think about selling your company from the start, and build it so you never want to.
Thank you for sharing your story and insights, Tim. We wish you the best of luck in your future endeavors.
Join our network of startups & investors!