Leapfunder has grown into a leading Angel investor network in the Netherlands, but we are determined to take on bigger challenges and help even more startups to raise funding. In order to achieve our goal, from now on, we are also live in Germany! Find out how the German startup ecosystem differs from the Dutch one, what Leapfunder offers to German startups and investors and how to join our network.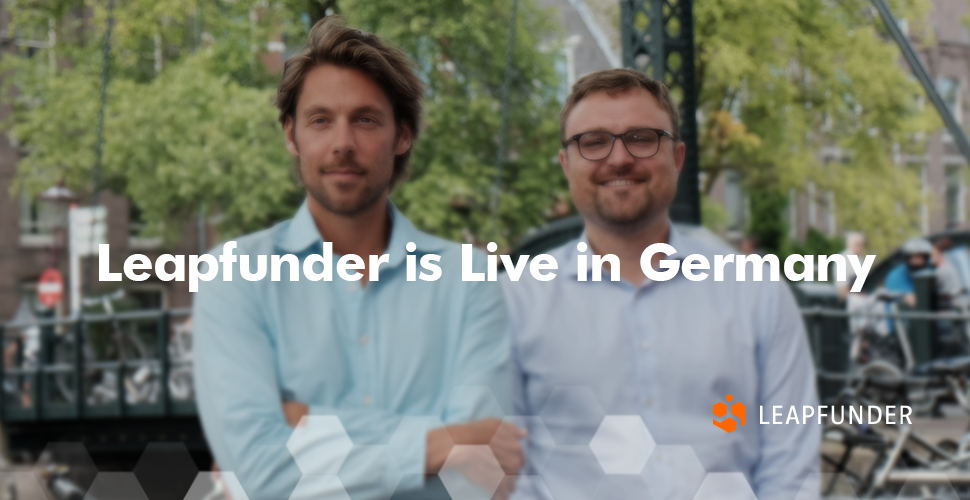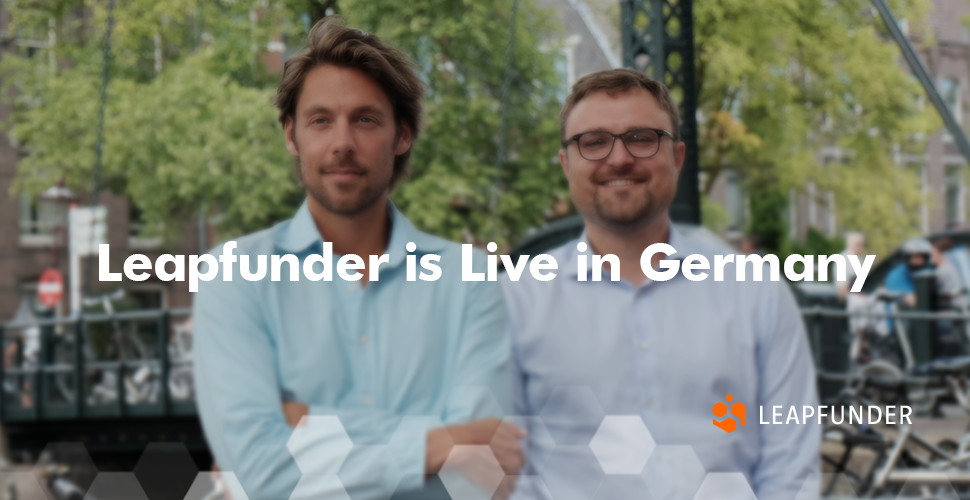 Leapfunder live in Germany
The difference between the German and the Dutch startup ecosystem
As everywhere, the startup scene in Germany is mostly organised by the city. Berlin is probably the biggest startup hub, but there are a lot of other very powerful engines of innovation. Perhaps surprisingly, there seems to be a little bit more cross-talk between cities in Germany than in the Netherlands. Even though the cities are further apart geographically, they need each other a little bit more. The German cities are very diverse, and a combination creates a stronger ecosystem.
The effect Leapfunder can have on the German startup ecosystem
Germany has a very mature venture investment ecosystem. There is a lot of experienced venture capital, and Angel investing is highly professional. A lot of it is still very 'handmade' though, and that's where we come in. Angels tend to have their own contracts and their own pooling structures, which are used for groups of investors who know each other and work together. That works well, but overall it does mean the system lacks some transparency and standardisation. We have been working with experienced German Angel investors and lawyers to develop a consensus around a good way to pool investors under German law. Our approach, if it becomes a standard, could create a lot of value in the market by making everything more predictable.
What that means for German Angel investors and startups
German Angel investors using Leapfunder can transact their deals within three minutes, which means much more convenience. They can do it online or from distance because searching for deals is now as easy as using the internet. Of course, this doesn't change anything in the fundamentals of picking great deals. That skill still sits with every investor and their experience. Leapfunder is just an enabler for deal scouting and transaction execution. Sometimes the barriers of deal scouting and transaction execution are too high. We believe that Leapfunder's presence in Germany will reduce that.
In Germany, it is common that one city could be investor heavy, and another one could be startup heavy. We are hoping that Leapfunder will reduce those perceived distances. That would create synergy and overall more opportunities for the German ecosystem.
Where to find us and how to join us
We hang out in Berlin, and we would like to hang out in several other cities, which we will pick one by one. Leapfunder's recognisable event, the Round Table Session, gives investors the opportunity to meet startups, but also to meet each other. If a reader thinks Leapfunder should throw a Round Table Session in their city, they should just get in touch via email, and we will come to visit or at least discuss it. Startups that want to raise funding should contact us via email as well. Generally, we are easy to get a hold of. If you run into us in one of the co-working spaces: we are always interested in talking about your company. We are often in contact with startups for months or even years before we even start discussing working together.