Startups know the struggle of having a brilliant idea, an incredible team, but not the capital and funding the company needs to take off. Tienko Rasker, CEO of Leapfunder, offers his top 10 tips for startups seeking funding. He discusses valuable information regarding investment deals, funding rounds, and relationships with investors.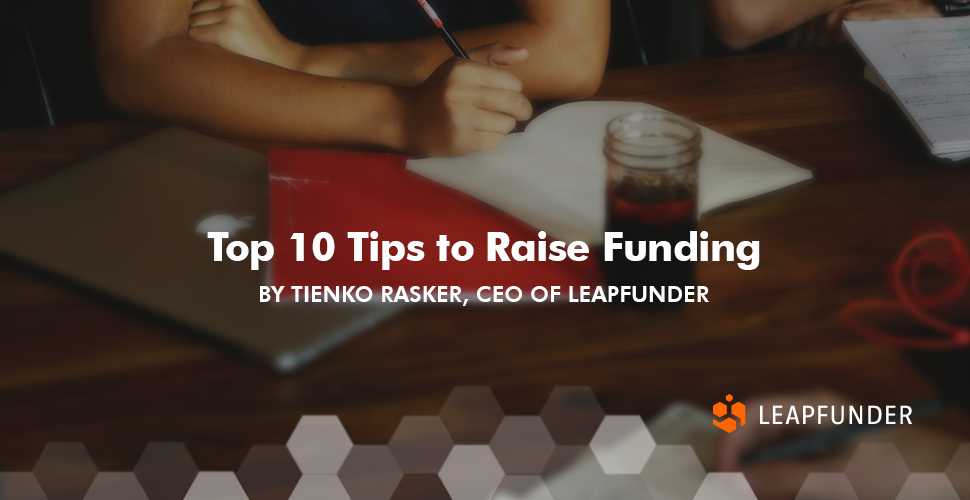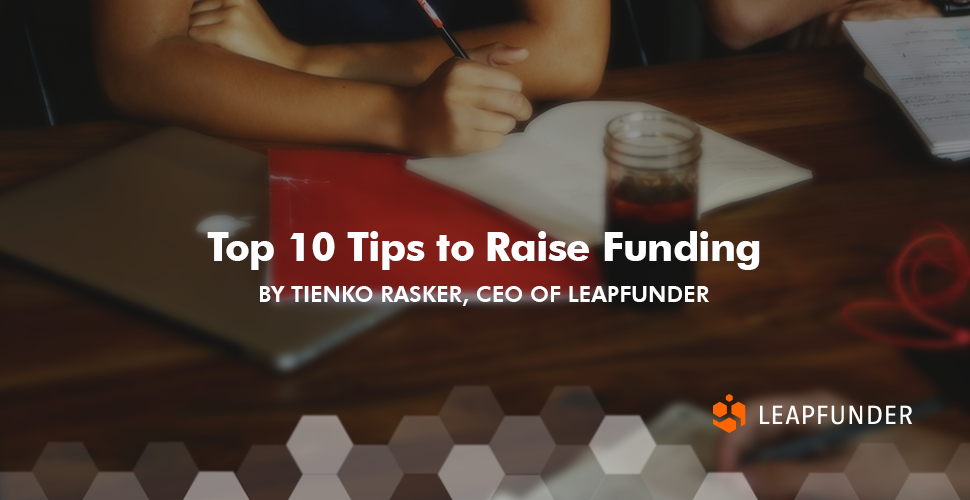 Advice on raising funding
1. Do what you say and speak plain language.
When communicating with investors, it is extremely important to speak truthfully and clearly from the very beginning. Never stretch the truth, such as saying a client has signed when they are in the process of signing.
2. You don't always need other people's money.
If you can make money doing your business or something similar, it is almost always much better than raising money from investors.
3. Use a mentor when making deals.
When going into a deal, the investor usually has the advantage because he is doing deals very often. It is extremely beneficial to bring in a mentor or partner who has experience with investment deals.
4. Use straight equity or convertibles, depending on the funding round.
You can use two main instruments for your funding. Straight equity, selling shares, and convertibles, promising to sell shares in the future at a discounted price, both have their time and place; you will be using both depending on the structure of each round.
5. For each funding round, always keep the next one in mind.
If you create a deal structure in one round to solve a present problem, it could lead to more problems in future funding rounds. At the same time, don't only concentrate on the future or the current round will not be successful.
6. Don't be a stranger to your investors.
It is critical to build and maintain relationships with investors that goes deeper than your latest transaction and financial dependence.
7. After bringing investors in, remember you're still in charge.
It's your ship. You still have to be the one running the company. The easiest way to ruin a company is when people start pulling the steering wheel in different directions.
8. When in a funding round, think about every stakeholder in your company.
Deals have to add value for everyone in your company, including your team, co-founders, and past investors.
9. When dealing with an investor, make sure it's an incredible opportunity for them as well.
The best-negotiating results happen when it's a great deal for everyone.
 10. The deal isn't done until the money is in your bank.
If the money isn't in your bank, the deal can still fall apart regardless of signed papers. Keep short and direct lines to the actual transaction to avoid disappointments.
If you have any questions about raising funding via Leapfunder, please don't hesitate to get in touch, we'll be more than happy to answer all of them!
Learn more about Leapfunder: