European Tech scene has seen a dramatic change in the past 5 years & many European startups have become globally successful. The Dutch ecosystem is one of the hottest & best connected & we've collected 10 most important reasons for its grand success.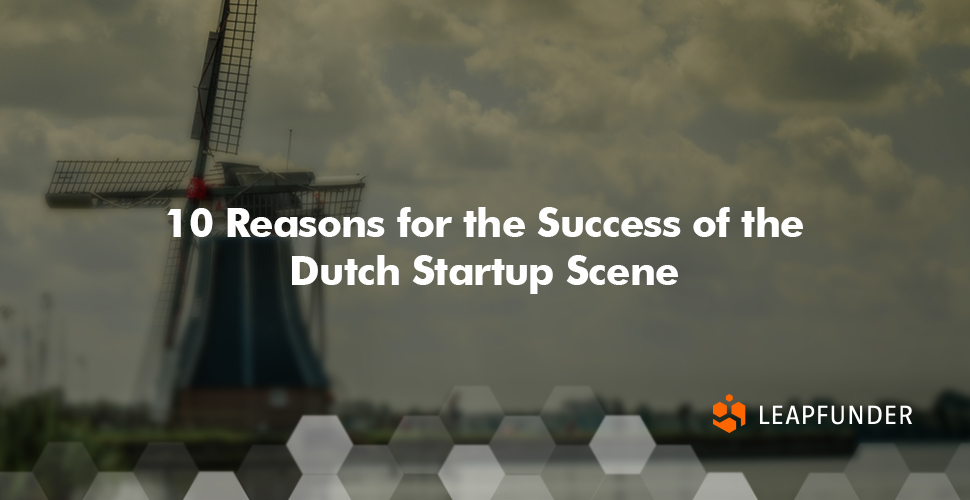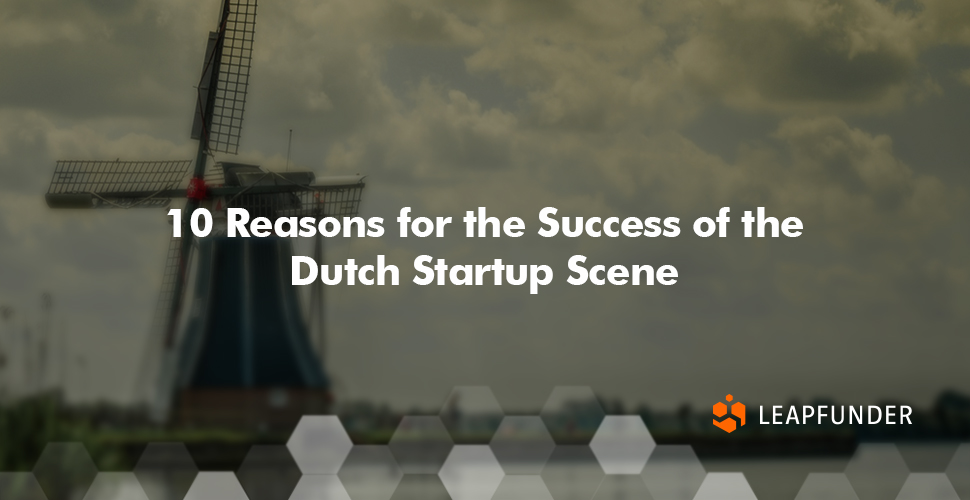 Imagine an entire country working together to achieve a single goal; to create the space where entrepreneurs stand up, start up and scale up. Welcome to the Netherlands!
Reasons for the Success of the Dutch Startup Scene
Strategic location
The Netherlands is geographically the most centrally located business hub in Europe. It has a strong international travel infrastructure and a newly released startup visa which attract ambitious entrepreneurs & investors from every part of the world. Open economy, together with a sophisticated financial model, make the Netherlands a veritable "EU-topia for entrepreneurship & foreign investment".
International business climate
Leading multinationals are based in The Netherlands, providing an easy way to validate ideas across Europe, and fast, efficient connections to the rest of the world. They also make exceptional potential business partners & mentors who can help develop an idea into a successful business.
Eindhoven hub
Eindhoven has a specific focus that separates it from others – it's all about hardware. Startupbootcamp HighTechXL is Europe's leading business accelerator for high-tech hardware startups, and throughout a 3-6 month program, it helps young founders develop their business and bring it to a whole new level in order to make it attractive for investors. We've talked more about the Eindhoven scene and the reason for its popularity in our blog 7 Top Tips for Investing in Eindhoven Technology.
Hubs within a 90 min reach
With an area of only 41,526 km² and over 10 top-notch startup Hubs, you're never more than 90 minutes away from an amazing entrepreneurial experience. The hubs cover all the industries from fintech and gaming to health tech, bioscience & big data. The most important ones are Startupbootcamp HighTechXL, Rockstart, YES!Delft & StartupAmsterdam.
Early-stage financing
Every startup needs funding to grow their business. They start with their own capital, but that money gets spent in a blink of an eye, and their only solution is to find investors willing to fund their innovative ideas. Funding sources are numerous, and Leapfunder stands out with its Convertible Note, which makes it possible for everyone to become an angel investor. Read all about their benefits in our blog.
Successful startups
With €430 M raised in 2015,  Dutch Startups are growing towards Unicorn status. Catawiki, Adyen, Shapeways, HackerOne & WeTransfer were the Top 5 deals of 2015, and in 61.3% of all deals, the money invested came solely or partly from a Dutch source. The reason for this is a large amount of early-stage deals (seed, series A) funded by Dutch investors.
  Rich startup history
The Netherlands has a strong history of entrepreneurship. Founded in 1991 and 1996, Booking.com and TomTom are still one of the most successful Dutch companies in any field. When 2008 brought on the financial crisis, multinationals like Heineken, Shell and Phillips have struggled to grow, and that's where startup entrepreneurship found the support system it needed to flourish. In 2011, Rockstart incubator accepted its first class & Startupbootcamp, founded a few months later, has gone on to become one of the best startup incubators in Europe.
Startup Visa
The Netherlands has one of the most welcoming immigration procedures for innovative international entrepreneurs. Their residence permit program allows founders to launch their new business in the Netherlands within a year and later-stage startups can rely on work permits for up to 5 years! In addition to that, expats have a 30% Tax-free allowance on their gross salaries.
The people
Dutch are considered one of the most innovative people in the world. From atlas & doughnuts to CD & Wi-Fi, their worldwide creative contribution is enormous. They also speak better English than probably any non-native population in continental Europe.
Quality of life
The Netherlands is one of the most beautiful countries in the world, and all the latest EU Quality of Life rankings place it at the very top of the list. With one of the highest GDP per capita, low rates of unemployment & criminal activity, it's no wonder the Dutch are extremely satisfied living in their country. Oh, and yes,  who wouldn't want to live in a country whose main export are flowers?
Find out more about Dutch startups and funding possibilities through Leapfunder.