BERLIN – "a magnet for worldwide entrepreneurs and investors", "startup capital of Europe" and "the next Silicon Valley" are just some of the titles that got stuck next to the city of Berlin. The capital city of the unconventional (there's another one) keeps attracting tech entrepreneurs, young creators and creatives of all kind to settle down and start innovating.
Did Berlin attract us too? Well yes, it has, which means pretty soon you'll have the opportunity to invest in German startups via Leapfunder, hear about their disruptive solutions, rocking demo days and next to amazing tips from our Dutch investors you will also learn from Berlin-based investors in our future blog posts.
To prepare you for what's coming, let's go on a tour of Berlin's startup scene…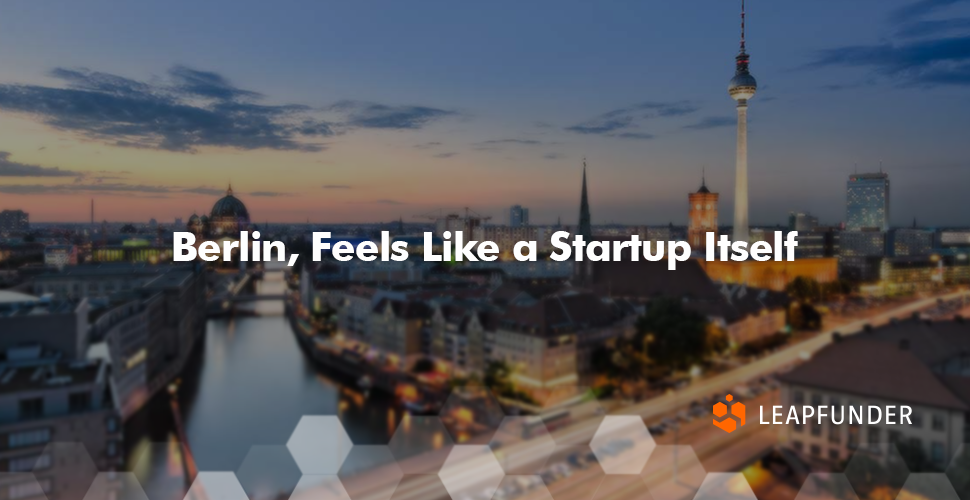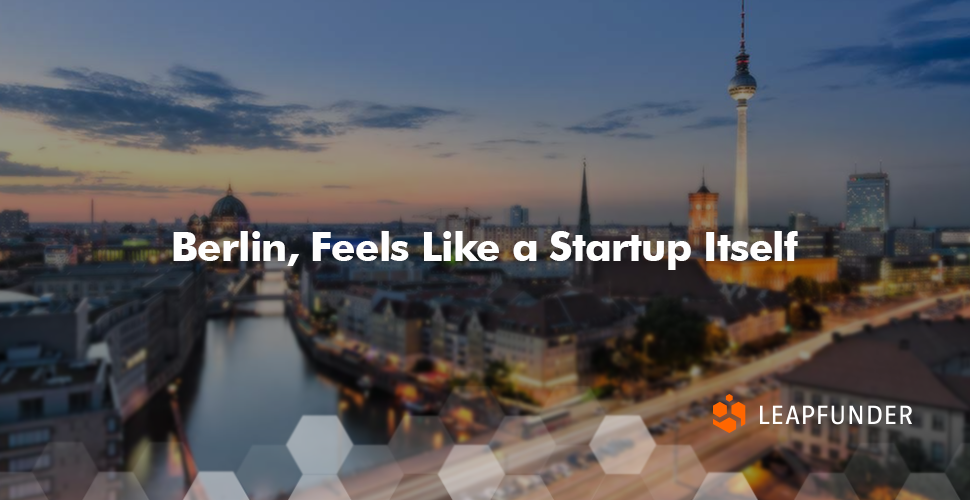 Berlin startups
Berlin's Silicon Allee is home to some amazing startups that helped develop the ecosystem to what it is today. Soundcloud, now a poster child for Berlin startups' scene, was one of the first startups to leave their hometown Stockholm and move to Berlin. ResearchGate – a leading social networking site for scientists and researchers, EyeEm – the free photo sharing mobile app, Wooga – one of the most popular developers of mobile games in the world, 6Wunderkinder who developed Wunderlist – a cloud-based task-management app that allows users to manage their tasks from a smartphone, tablet and computer. These are just some of the hottest startups attracting investors, media, changing government policies to favour the startups and therefore making Berlin a fertile soil for the newcomers.
Coworking spaces
This is where the ideas and collaborations are born, where local startup communities are created. There is a coworking space for everyone; from the legendary Betahaus which is best for social animals to Agora Collective for the creatives, Club Office for those who want to get down to serious business, Co. Up for the programming nomads to Rainmaking Loft for those who want to be working close to angel investors, as space is run by angel investors and home to Startupbootcamp Berlin. When in Berlin make sure you visit some of these coworking spaces to get a feeling of the innovative atmosphere. Most of them host great networking events for both founders and investors. For more info check out: Berlin's 10 Best Coworking Spaces.
Most important events
The best way to discover the most amazing startups in Berlin is to visit one of the following events:
Startup Camp Berlin – March 13-14, 2015 – Berlin's largest early-stage startup event. Through a conference, a pitch marathon, an expo and office hours, Startup Camp connects founders with experienced entrepreneurs, investors, early adopters, and co-founders from all over Europe.
Heureka Conference – May 5, 2015 – the founders' conference, from beta to best! Heureka is the conference for founders who want to bring their business to the next level.
Toa Berlin – July 15-17, 2015 – Unconference, it's a three-day open-air tech festival. Connect and learn with top-tier entrepreneurs, artists and scientists at a beautiful location. Experience inspirational storytelling, interactive panels, knowshops, pillow talks, art installations, live music, and so much more.
Hope you enjoyed this short intro into Berlin's startup scene and that you are excited as we are to discover all the city has to give, to teach, to celebrate! Stay tuned.