What are your plans for the weekend? Would you like to attend a cultural event? Yes? Great. Now, where do discover what's on the menu? We've had the pleasure to interview Ticketing Group's founder and CEO, Robert van Hunsel, to learn more about the problems they solve, their growth potential and what type of investors are they hoping to attract.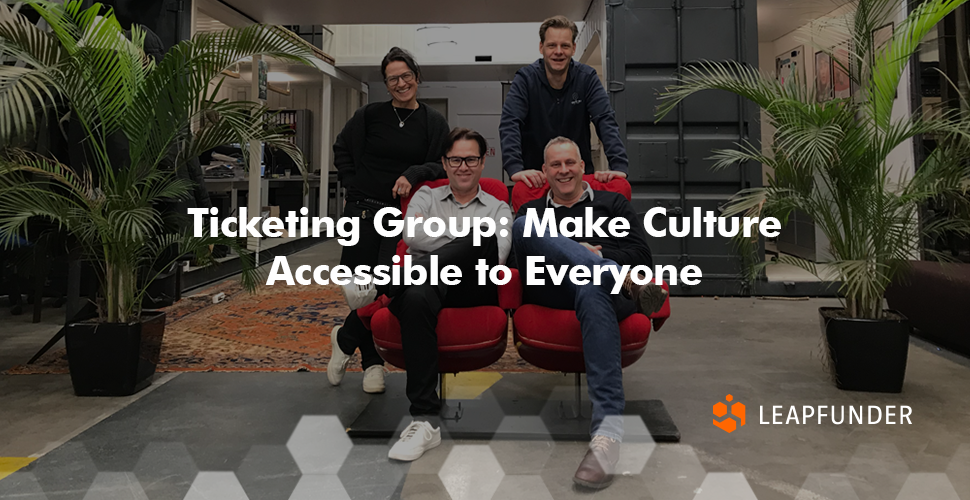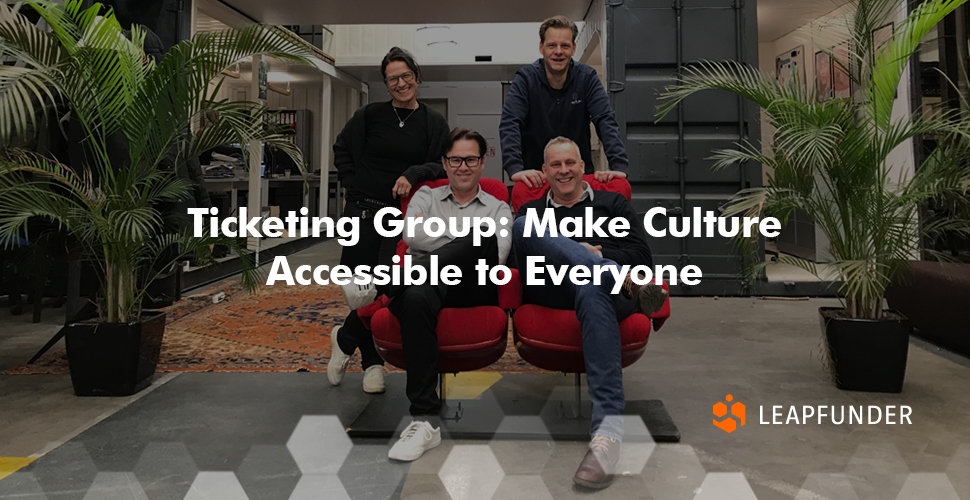 1. Hi Robert, thank you for agreeing to do the interview. Tell us about Ticketing Group, the idea that got it all started and the amazing team behind it.
Ticketing Group originated from Impact Cinema which aims to make an impact in the cultural sector. We saw that cultural institutions struggle to reach their audience and their audience struggles to find cultural institutions and events. Venues have to deal with high costs per ticket and limited marketing and data solutions. Current cultural offers are fragmented over various platforms. The market is scattered, and ticket pricing is often unclear and inefficient. Cultural consumers have no oversight of cultural events and no easy access. The potential audience is not motivated to visit new or unknown happenings. Since the beginning of our venture, we gathered experienced people from all over the world with specific expertise to make Ticketing Group a true mixture of talented people who aim to create something new that will help all parties in the cultural industry.
2. What problems are you trying to solve? What are the benefits of your product and why is it a product-market fit?
Well, as I said before, there is a gap between cultural venues and the audience. Venues like museums, theatres and cinemas struggle to reach their audience, and their audience struggles to discover them. We have two products to solve those problems: a B2B (Saas) solution, that helps venues reach their audience and a B2C online marketplace for cultural consumers.
The B2B software, called Beyond Tickets, makes sure your marketing efforts reach the public most effectively. Benefit from more data, dashboards and smart notifications to get to know your audience better, reach them with the right message and fill every seat.
At the same time, we feel that software and systems should make your life easier and save time. Not waste your time. Beyond Tickets has a much more user-friendly interface and our API integrates with the systems you use, like your bookkeeping software and your suppliers.
Our B2C online marketplace is at least as revolutionary as our Saas solution. Let me ask you a question, where do you go to if you want to know what cultural event to attend this weekend? Do you know what's playing in the theatres? Or what bands are in town? Who tells you which exhibitions are in the museums nearby? Exactly, nobody knows what's going on. You have to spend at least 20 minutes on Google and visit more than 10 websites.
We did a questionnaire in a very diverse consumer target group which made it very clear that consumers don't know what's happening and want oversight. In short, the market is scattered, and our answer with Cultuurticket.nl is to help and inspire the audience to find culture, art and heritage offerings in one place.
3. How much growth potential do you see for RefundMe and what type of investors are you looking to attract?
Within the next few years, we want to become the leader in B2B ticketing systems in the Cultural sector. Our ambition is to sign over 300 clients by the end of 2021 with an average income of € 10.000,- per year. For Cultuurticket.nl we aim to achieve 4 million ticket sales in the Netherlands, Belgium & Germany. We hope to attract committed investors with a passion for culture who support our ambition to become the leading Ticketing company in Culture and beyond.
4. You chose Leapfunder as your online funding platform. What makes it the right tool for your startup and what do you expect from the round?
We hope to attract the right type of investors for Ticketing Group, and we feel Leapfunder is the right platform due to its proven track record. In this round, we hope to exceed everyone's expectations and raise more than the minimal investment of € 100.000.
5. What are your plans for the upcoming months? Tell us about your go-to-market strategy and the plan to acquire customers.

In the next few months, we will promote our recently launched platform cultuurticket.nl on radio, TV and online to make sure as much people as possible are aware of our presence. This consumer platform is the only one of its' kind with the complete cultural offer in the Netherlands. It is something we will use in our promotion.
For Beyond Tickets, our B2B platform, we have already launched with our first customers. We are now in the next phase of targeting all cultural venues in the Netherlands. Our primary focus is on the movie cinemas in the Netherlands where our competition is lacking innovation and insights, one of the USP's of Beyond Tickets.
Thank you so much for your time sharing Ticketing Group's story with us, Robert. We wish you the best of luck!
Join our network of startups and investors!