ChipsTV is a web platform that combines multiplayer games and video chat for up to 10 players. Users can watch, talk and play with each other, make friends and play with famous game streamers. The idea is to connect gamers who crave the emotions and social interaction of couch parties, LAN parties, and gaming cafés. Find out why ChipsTV is a product-market fit, what type of investors they're looking to attract and why they chose Leapfunder as their online funding platform.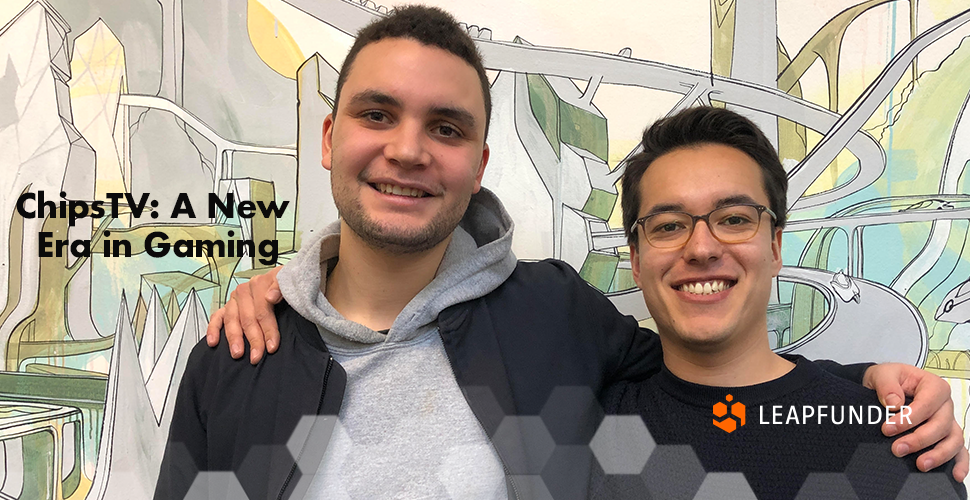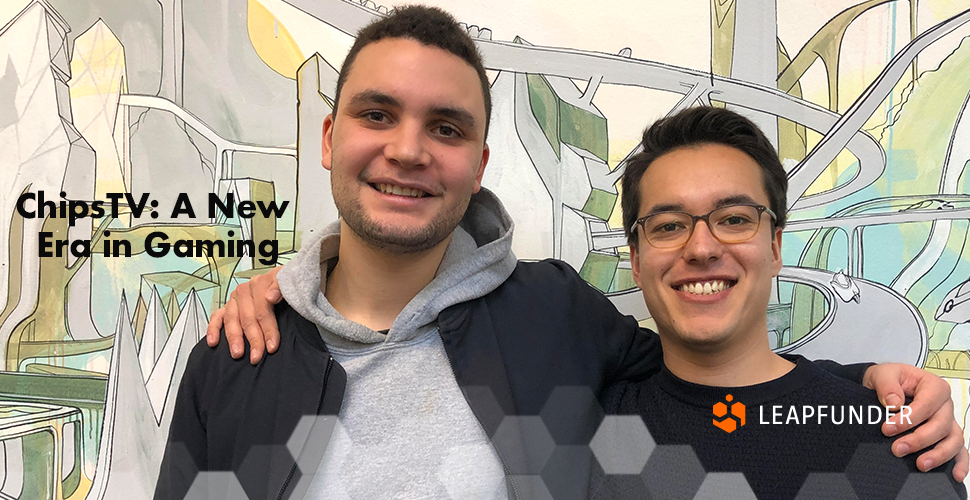 1. Hi Benedikt, thank you for agreeing to do the interview. Tell us about ChipsTV, the idea that got it all started, and the amazing team behind it.
ChipsTV combines multiplayer games with video chat for up to 10 players. The web platform seeks to become a digital hangout where gamers meet. I'm a gamer since the age of 4 and have gamer friends around the globe. I was looking for a way to hang out and play games with my old gamer friends like we used to; not easy considering long distances. That's when I thought of ChipsTV.
Ben and I met during the Founder Institute accelerator program. We went through the tough curriculum, worked and suffered together. I saw how driven and skilled Ben was, which is why I asked him to join.
2. What problems are you trying to solve? What are the benefits of ChipsTV, and why is it a product-market fit?
Gamers are not exempt from the drive to socialize. The nature of gaming, however – being alone in front of your screen – is a social barrier. Text and audio chats in games just don't do justice to how we communicate. We asked 109 gamers about communication in games, and 53% told us that ChipsTV would enhance their gaming experience.
On the other hand, there are millions of professional streamers on platforms like Twitch. They have billions of fans, but these fans can only watch them play. On ChipsTV professional streamers can talk and play with their fans, whilst simultaneously streaming on Twitch. This fan-streamer interaction will enable new types of content, which is very exciting. Several professional streamers are interested to use our platform already.
3. How much growth potential do you see for ChipsTV, and what type of investors are you looking to attract?
We have identified over 65M target users globally at potential revenue of €600M. Mobile competitor Houseparty reached 35M downloads last year and was acquired by the company behind Fortnite, Epic Games. We are looking for enablers and investors who wish to join our journey and provide us with insights, advice, and contacts.
4. You chose Leapfunder as your online funding platform. What makes it the right tool for your startup, and what do you expect from the round?
With Leapfunder, we are exposed to a global network of investors. Additionally, it vastly simplifies the process of getting several investors onboard through standardized documents and investment procedures. Leapfunder's CEO Tienko has been very helpful from the beginning.
5. What are your plans for the upcoming months? Tell us about your go-to-market strategy and the plan to acquire customers.
We are launching our Beta in Q1 2020. With our first game, Werewolf, we will target millions of people, who play Werewolf and similar games online. This game is popular with professional gamers and streamers. Several of them are already waiting to play on ChipsTV. We are looking forward to the feedback from both casual and professional gamers, which we will use to make the platform even better. Apart from social media and other marketing channels, we will have a 24/7 ChipsTV channel on Twitch. Anyone can watch and join. The Next Web, PC MAG, gaming YouTubers and others are waiting to do a feature on us as well.
Thank you for sharing your story, Benedikt. We wish you and ChipsTV the best of luck!
Join our network of startups & investors!