DesignBro is a graphic design marketplace that only allows the very best designers to join and work with the clients. We talked to the founder, Christiaan Huynen, who told us about their vision, team and plans for the upcoming months. Find out what problems they're trying to solve, what kind of investors they're looking to attract and why they chose Leapfunder as their online funding platform.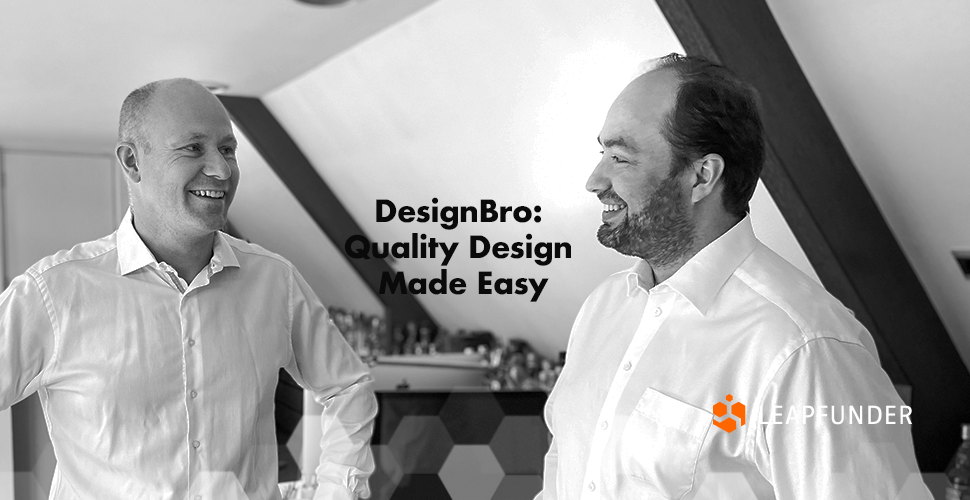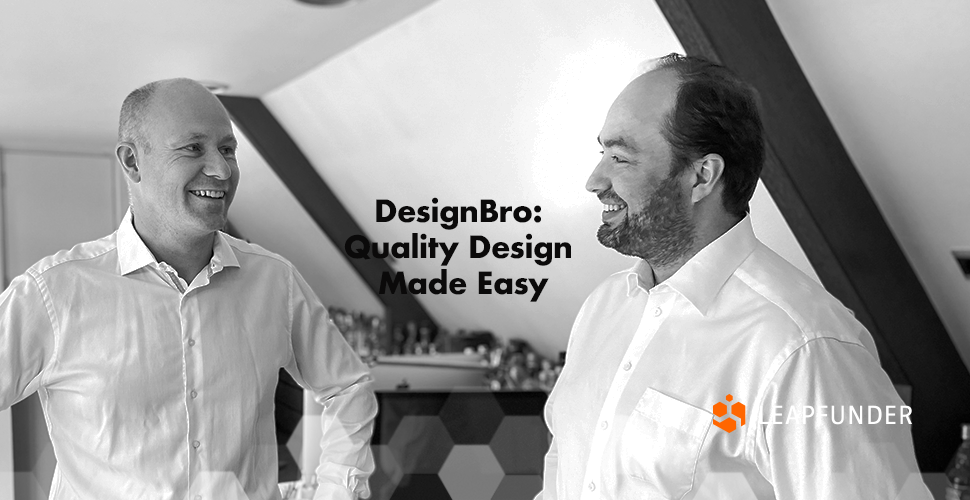 1. Hi Christiaan, thank you for agreeing to do the interview. Tell us about DesignBro, the idea that got it all started and the amazing team behind it.
DesignBro is a graphic design marketplace that only allows the very best designers to join and work with clients. It makes managing multiple design projects effortless and becomes the central hub for the client to work directly with designers while maintaining all their graphic design assets in a single place. 
Currently:
60% of our clients are based in the US

$300,000 revenue to date with limited marketing

500+ great reviews (4.9/5 average)

Even Design Agencies are clients 
Our team:
I was previously the founder of a London-based design agency that worked on large global brands such as Finlandia. My knowledge of the design and branding industry is recognised by numerous successful brand launches, awards, judgeships, and public speaking engagements.
Pieter-Jan Hoogendijk, Designbro's Co-Founder and CTO is also an expert in technical project management. He successfully delivered complicated large scale development projects for industry-leading corporations. A good example of this is the very first introduction of the PostNL API. We are also brothers-in-law which makes them even more connected than your average founding team.
Mike Jansen is the Head of Design. He has over eight years of experience in designing some of the world's largest brands. He's responsible for quality control, developing the future UI/UX of the platform, as well as the design community in general. 
Taras Kravchenko has eight years of experience as a full-stack developer. He is a true master in, amongst others, Ruby, React, Postgresql, JavaScript, MySQL, Redis, ElasticSearch, AWS, Google Cloud, HTML & CSS. Besides this, Taras has a strong experience in breaking down tasks and understanding future implications at hand. 
We love working together! We all have our own experience and vision, which we bring to the table.
2. What problems are you trying to solve? What are the benefits of DesignBro, and why is it a product-market fit?
There are two main problems in the market:
1. Agencies are inefficient and expensive. As what is now prevalent in many industries, the traditional design agency model is under pressure and ready to be disrupted as customers are dissatisfied:
64% of agency clients feel they are under more pressure to do more with less budget

80% of agency clients are looking for a higher level of creativity

67% of agency clients don't consider the agency location important

Each client's team gets 18 new business approaches from other agencies per day (increasing each year)

99% of agency clients believe it's good practice to pitch a design project

Only 39% of agency clients consider their agency to be a good value for money.
(according to the Design Business Association 2019)
2. Online platforms have managed to scale and automate, but they have been unsuccessful in delivering quality design. This is mainly caused by the 'race to the bottom' principle that non curated platforms suffer from.
3. How much growth potential do you see for DesignBro and what type of investors are you looking to attract?
Currently, the global graphic design market is more than $45bn, with no single company having more than 2%. It's our goal to beat this, and we believe we can achieve this by positioning ourselves in such a way that we can provide services to currently dissatisfied traditional agency customers.
We're looking for investors that can help us build this vision. Each investor has their own experience, and we're eager to work closely with investors that have experiences of their own and can help with a unique perspective. We would very much value if the investors can grow with us as we grow the company (not just in investment, but also as our ambassadors).
4. You chose Leapfunder as your online funding platform. What makes it the right tool for your startup, and what do you expect from the round?
Leapfunder is a great tool. We believe in automating all inefficiencies in our industry and that Leapfunder does the same in their industry. Besides that, the team at Leapfunder has proven that they can connect high-quality angel investors with startups like ours.
5. What are your plans for the upcoming months? Tell us about your go-to-market strategy and the plan to acquire customers.
With the €250k funder that we're raising, we will be spending 75% of that on marketing, to facilitate our growth. Specifically, it will be spent on short term approaches such as performance marketing, medium-term approaches such as SEO building, and longer-term approaches such as direct large customer approaches and partnership building. The remaining 25% will be used to make improvements to the platform to increase the customer return rate further. We expect to reach a $500k run-rate within 12 months and plan to raise a new, larger equity round at that stage.
Thank you for sharing your story Christiaan. We wish DesignBro the best of luck!
Join our network of startups and investors!