More than 30% of Europeans navigate food intolerances. In the US, even 50% are affected. For these people, going to a supermarket to buy healthy food and snacks, becomes a real nightmare. That's where frufree steps in. Starting from 2020, you can find their range of chocolates, cookies and candies without fructose, lactose, gluten and histamine in 250 supermarkets in Germany. Find out about the idea that got the company started, their plans for the upcoming months and what kind of investors they are looking to attract in this Leapfunder round.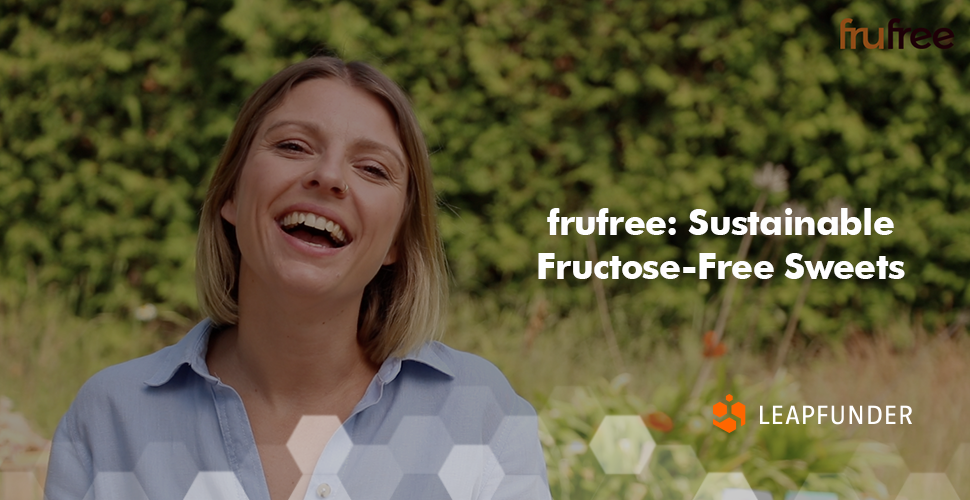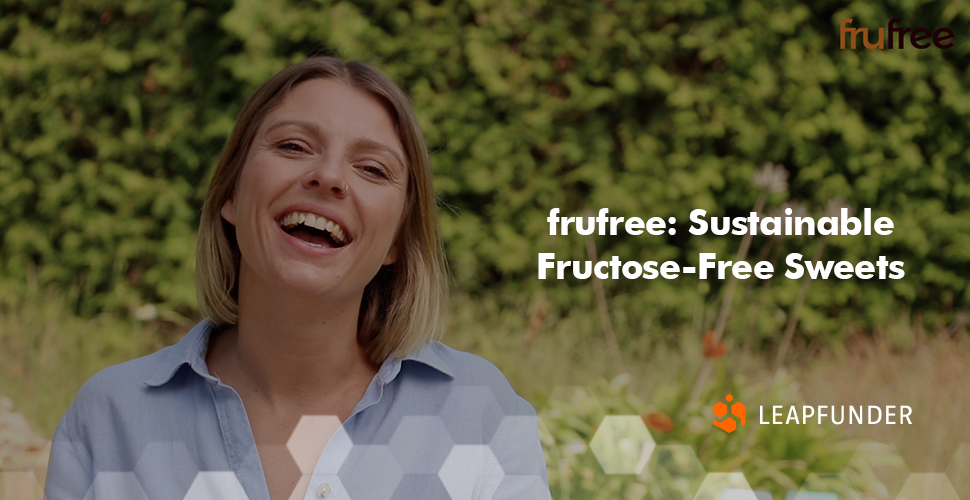 1. Hi Hedwig, thank you for agreeing to do the interview. Tell us about frufree, the idea that got it all started, and the amazing team behind it.
Since I was a child I have suffered from stomach pain and a lot of stomach problems. Sometimes I would just faint for no reason. After a long journey with many different doctors, I found out that I have fructose intolerance. That was nine years ago. I started to cut out fructose from my meal plan and discovered that I can't eat fruits, most vegetables, sugar, drinks and especially chocolates. For two years, I waited for a company that would come up with delicious fructose-free food but nothing happened. Considering that fructose intolerance happens twice as often as lactose intolerance, I just couldn't understand why there are almost no products on the market. So I decided to do it myself. I started to launch fructose-free chocolates in a small self-made online store and created a little Instagram hype. That was in 2017. Today, we are a team of four people, selling 20 SKUs to major retailers like Edeka, Rewe, Basic, Globus and others. 
2. What problems are you trying to solve? What are the benefits of frufree, and why is your startup a product-market fit?
We make food for people that navigate food intolerances. The main focus is on fructose and lactose intolerance. What is different about us is that we always try to combine as many food intolerances as possible within one product. If you go through the grocery store, you will find a gluten-free shelf and a lactose-free shelf. But many people have a combination of intolerances and will still be still excluded. We show that you can create a "free-from" product that is commercial, sustainable and fits most modern USPs like vegan, plastic-free, clean eating etc. 
A product that is attractive to "everyone" but includes a "niche" market and makes them feel included and normal. Fructose-free products are still pioneers with a very small number of competitors on the market. But honestly, we are just creating a healthy and sustainable snack that's very tasty.
3. You have a live round on Leapfunder. What makes it the right tool for your startup, and what do you expect from the round?
Leapfunder gives us the opportunity to display our round on a popular platform. Everything on Leapfunder is very transparent both to us and to potential investors. I have learned a lot from the Leapfunder team and that gave me the confidence to raise money in the first place. I am also a big fan of connecting with other startups that are raising money on the platform. Having an open round there also helps us treat all investors the same, in terms of offering the same conditions, same timeline and clear goals. I already met amazing investors that are helping us shape the business even further.
4. How much growth potential do you see for frufree, and what type of investors are you looking to attract in this round?
I see high potential in frufree. I know that we can become the market leader for fructose-free food and we are looking for investors that are happy to go on that adventure with us. I love to involve investors in our projects and new developments. As every investor is an expert in a certain field, it gives us combined knowledge and it makes it exciting to work together. In this round, we are looking for investors that are or want to become foodies.
5. What are your plans for the upcoming months? Tell us about your go-to-market strategy and the plan to acquire customers.
We are preparing for the Christmas season. We are currently planning and forecasting capacities with the factories. During the last weeks, we had many meetings with different key accounts that will all start to unfold from September/October onwards. Also, we are launching new products that are ready and we are waiting for marketing budgets and listings. I think it will be a hectic and exciting Christmas season.
Thanks for sharing your story, Hedwig. We wish you and frufree the best of luck in your future endeavours.
Join our network of startups & investors!