The Bamboovement was founded in Amsterdam to offer and create natural and plastic-free products that don't harm the planet. Instead, they inspire and connect people all around the world to solve the plastic crisis. After 1,5 years of research, they managed to find the right materials and create the world's first 100% plastic-free razor! Find out why they're a product-market fit, what kind of investors they're looking to attract and what are their plans for the upcoming months.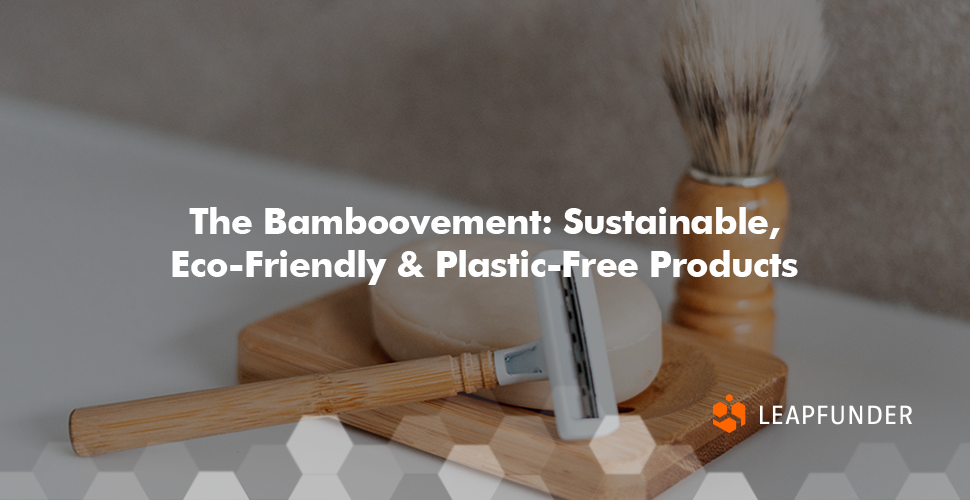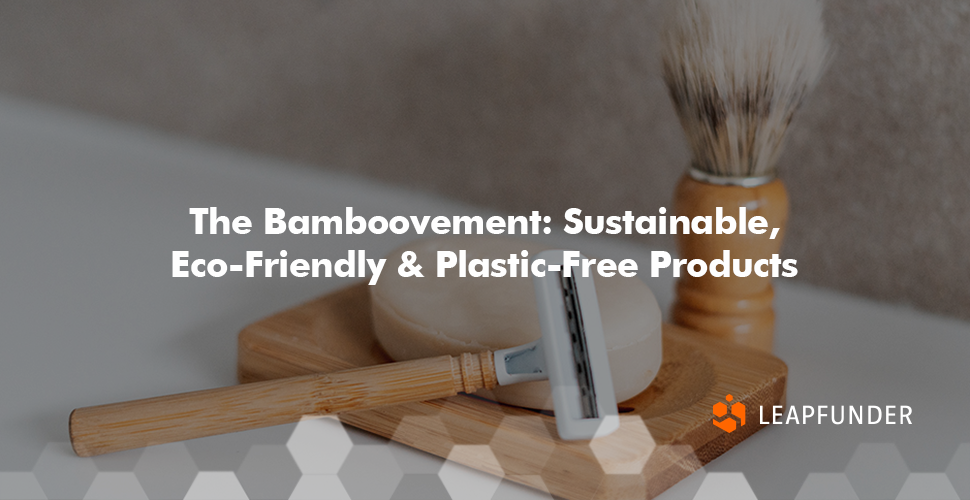 1. Hi Joshua, thank you for agreeing to do the interview. Tell us about The Bamboovement, the idea that got it all started, and the amazing team behind it.
Back in 2018, the initial plan was to set up a plastic collection centre in Bali. Fishermen would fish for plastic, for a fair salary, and the plastic would be transformed into building materials. I got in touch with a local Balinese man, named Simon. Simon had started producing bamboo straws and was looking for a market for his product. So we partnered up, and I decided to put the plastic collection plan on hold and focus on my new company, The Bamboovement. My brother, Ainu, and our friend Marco bundled their energies for the same goal: to keep creating innovative products that benefit the user as much as they benefit the planet. 
The Bamboovement was founded to inspire people all over the world to live a more plastic-free lifestyle. By now, most people are familiar with the images and videos of plastic floating in our oceans, from the Arctic to the Tropics. By creating a sustainable global movement, we encourage people to get more conscious about the current state of our planet.
2. What problems are you trying to solve? What are the benefits of The Bamboovement, and why is your startup a product-market fit?
From the peaks of Mount Everest to the depths of the Mariana Trench – plastic, nowadays, is inevitable. This motivates us to keep doing what we love doing: inspire people to live a more plastic-free lifestyle. 
While drastically reducing the production of plastic is not only our personal goal, it's becoming the norm thanks to new laws, like the one recently passed by the EU, that imposes bans on the production and use of different plastic products.
To inspire as many people as we can with sustainable alternatives, we are continuously developing new products to attract a greater audience. We have a few very exciting products coming up, like the world's first 100% plastic-free disposable razor. Also, by working together with large companies like airlines and hotel chains, we aim to create more awareness on the way we are consuming products. 
3. How much growth potential do you see for The Bamboovement and what type of investors are you looking to attract in this round?
The market for sustainable products has been growing rapidly over the years. The willingness to pay more for these products is also seeing year-on-year growth. We aim to differentiate ourselves by launching new products for which consumers are unable to find suitable eco-friendly alternatives at the moment. By focusing on these sorts of products (like our unique biocomposite razor) we aim to supply major retail chains throughout Europe in the following three years. 
We are looking for investors that have experience within the markets we operate in: primarily retail, hotel/airline industry and eCommerce. 
4. This is your first round with Leapfunder. What makes it the right tool for your startup, and what do you expect from the round?
We have gotten in touch with some very interesting investors that have a great deal of experience within the fields we operate in. This is the exact reason why we started our funding round on Leapfunder. Besides raising funding, we wanted to connect with investors who are on the same mission as us: a mission towards a cleaner planet.
5. What are your plans for the upcoming months? Tell us about your go-to-market strategy and the plan to acquire customers.
Over the past 1,5 years, we have put most of our resources into new product development and product inventory. In the coming months, we will start investing significantly in marketing and in growing our community. In a few weeks, we will launch our disposable razors, for which we already have presales with different retailers throughout Europe. Our goal for the coming year will thus be to focus on growing our community while partnering up with more retailers throughout Europe.
Thanks a lot for sharing your story, Joshua. We wish you & The Bamboovement the best of luck.
Join our network of startups & investors!